Ahead of a talk tonight about the relationship between creativity and mental health, MM caught up with author Matt Haig on how he befriended depression to defeat it.
Matt has been all over the news this past year – mostly due to his best-selling, award-winning novel Reasons to Stay Alive, which has scooped endorsements from the likes of Stephen Fry, Jo Brand and Michael Palin.
The York-based author tried to kill himself age 24 while working in Ibiza on the club scene after depression suddenly struck him. Almost 15 years later, he's still here and fighting back against the illness that nearly pushed him over the edge.
"One of the ways I came to terms with having depression was actually being thankful for it, or at least trying to pretend I was thankful for it – befriending depression," Matt admitted.
"Because everything I am, and when I feel good now, when I feel happy now, it's a different kind of happiness to what I knew before. I'm thankful for all the good stuff that I've had.
"I doubt I would have been just grateful for simple, everyday family stuff and normality. When I was a young man, like a lot of young men, I just wanted the most extreme experiences, loudest music, latest nights, edgiest novels and stuff.
"After the depression, I sort of appreciated the soft-volume normality of life and in a weird way, I've had more properly enjoyable pleasurable experiences this side of depression than before I became ill.
"It sounds weird because when you do get ill, it's really bad, but now, yeah, when I'm sort of relatively well, I'm kind of thankful for it. It's made me more sensitive in some ways, and in that sensitivity there's a silver lining to it because it makes you feel happiness."
The event tonight, which is being jointly organised by publishers Canongate and mental health charity Mind, will feature readings and music followed by a live debate between artists M J Hyland, Anneliese Mackintosh and Karima Francis as they talk about how creativity helped them overcome mental illness.


THE FEARFUL GIFT: Tonight's event will see a range of artists take the stage to talk about mental health and creativity
"Writing, dancing, music or any creative activity you enjoy can help provide an outlet for feelings and emotions that may otherwise feel difficult to discuss," a spokesperson from Mind told MM.
"For some people, talking about your emotions can seem a tall order and so creative therapies in particular can be helpful for those who feel distanced from their emotions or find it too upsetting to talk about painful experiences.
"For many people, creative therapies can provide more profound and long-lasting healing than more standard forms of treatment for depression or other mental health problems."
For Matt, this was very much the case, and he explained how writing was an outlet for his negative feelings – both before and after being published.
"You have to be very careful that you don't fall into any of the clichés about 'tortured writers', because obviously you don't need to have a mental illness to be creative," he added.
"My only take on it, and I think why there are so many famous examples of authors with mental health issues, isn't so much that writing or art leads to depression.
"It's more that if you are suffering from any kind of mental unwellness, the arts are a great channel, a great focus, a kind of meditation, a way of getting out of your own mind, through your own mind.
"I personally found writing, even before I was published very therapeutic, and a great way of externalising stuff that was going on in my brain.
"For me, personally, I don't think I would have been a writer without depression. I don't think I'd have had the will to write as much without it. It didn't make me a better writer necessarily, but it give me the desire and impetus to do it."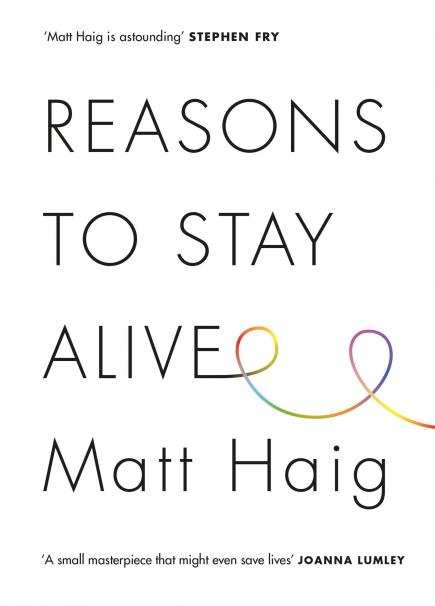 'A SMALL MASTERPIECE': Stephen Fry gave Haig's novel glowing praise for its insightful depiction of the 'black dog' of depression
He spoke about when he was at his lowest ebb, how he deliberately avoided reading works from authors who took their own lives, like Sylvia Plath and Hemingway, and talked of the worry that he could 'end up in their thought stream, heading towards the waterfall'.
"But, having said that," he hastened to add, "if you take away all the depressed writers, you're taking away a hell of a lot of literature!"
"Instead, I became fascinated while researching this book, with writers who were depressed that didn't take their own lives.
'Mark Twain, for example, suffered massive bouts of depression and didn't take his own life, while Tennessee Williams was famously very tormented, but he ended up dying by choking on the bottle cap of his eyedrops in his 80s!"
With the Germanwings plane tragedy still fresh in the public's mind, and the media's reporting of the pilot's depression widely criticised by mental health groups and campaigners, Matt spoke out against the 'irresponsible reporting' in the British press.
"I think it's getting better, but I think when it first happened, the front pages just used depression like a smoking gun, almost as if 'oh well, of course he did, he had depression', or 'now everything's explained – he has depression'.
"That's such a dangerous thing. One in five people have depression. One in a billion probably deliberately crash a plane. It just seems such a tentative link and it highlighted how little we understand about mental illness.
"We group all mental illness together as the same, as something dangerous and fearful, and they played into all those stereotypes and fears. All that speculation has to be dangerous.
"I don't think it made the world any safer, and I just thought it was irresponsible reporting. It kind of just implies that all depression is psychotic, and that's not true.
"Depression doesn't take away your empathy, or your ability to care about other people – that's more to do with your personality. It was all a bit ignorant and sensationalist and not good."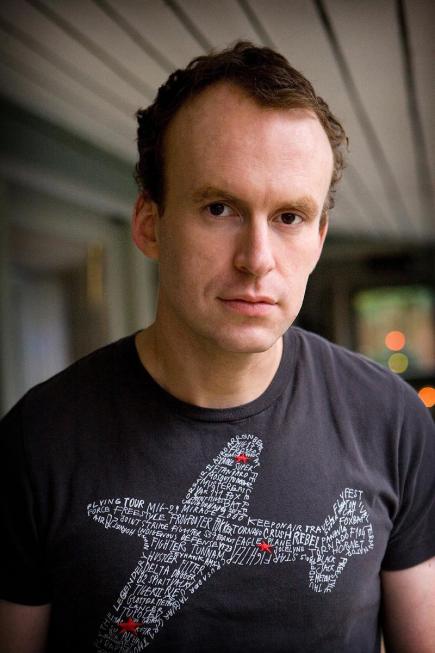 'NOT ALL DEPRESSION IS PSYCHOTIC': Matt criticised the British reporting of the Germanwings tragedy for its use of mental illness stereotypes (© Clive Doyle, with thanks)
Speaking of his wish that one day we will both regards and treat mental and physical illness with the same attitude, Matt said 'stigma will almost magically disappear overnight' if the two types of illness were seen in the same way.
"We're getting to the point where everyone has some kind of connection. Not everyone has depression, but one in five will have experience at some point in their life of 'capital D' depression.
"Everyone knows someone, everyone has someone close to them that has been, is currently, or will be in the future affected by depression, but what I keep banging on about is that I want to get to the point where mental and physical health are talked about in exactly the same way.
"If we had a bit more of an integrated approach and realised that although we have separate mental and physical hospitals, our minds and bodies are not really that separate.
"Our brain is a physical organ. We don't understand it much, and there's a lot more mystery than, say, the heart, in terms of how it works, but it is part of our body and a hell of a lot of the symptoms of depression and anxiety happen below the neck.
"I personally think mental health is an everyone issue – depression might not be, anxiety might not be, but no-one goes around saying they're 100% physically healthy, and I think none of us are 100% mentally well either.
"Everyone is on a scale. If we all shared that view, mental health would be seen in much the same way physical health is, and that's the hope – but we're a long way from that position."
The talk tonight, The Fearful Gift: The relationship between mental health and creativity begins at 6.30pm at the Anthony Burgess Foundation on Cambridge Street.
Tickets, £6, include a donation to Mind, and are available here.