Bright, beaming and full of life, Melinda Messenger is the buxom beauty who has captured the nation's hearts for more than fifteen years. 
The 43-year-old former glamour model turned TV presenter was on hand to launch the Ideal Home Show at Trafford's Event City at the weekend as the face of the 'Ideal Woman' section – a plethora of makeup, jewellery, handy gadgets and sparkly gizmos. 
As Melinda sat down to enjoy a manicure she chatted to MM about the show, her interior design obsession and her new romance.
She said: "I love this place because I first remember coming here with my mum when I was eight years old, she went with her mum and recently I took my daughter and she absolutely loved it, it's become a bit of a tradition.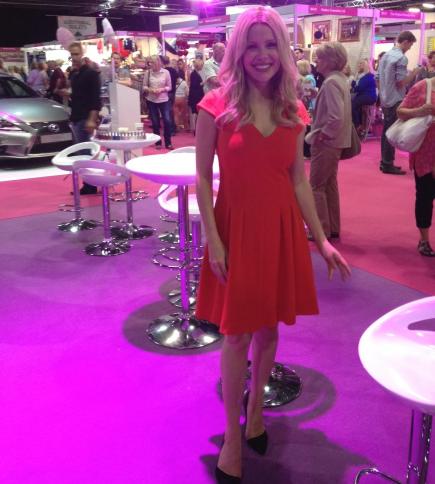 GLAMOUR PUSS: Melinda Messenger at the Ideal Home Show
"It's been going my entire life time and my mum's for that matter and that's because it has everything you could possibly want all under one roof."
It was the first time in its 106-year history that the Ideal Home Show has journeyed to Manchester and Melinda couldn't have been more delighted.
She said: "It's such an amazing city – I prefer it over London any day of the week.
"It's got everything you want; culture, architecture, the surroundings are lovely, and there's something about the vibe and the feel of it, the people are so open, relaxed and a lot more down to earth."
Melinda seems to have come full circle as it was posing in lingerie for a double-glazed window company that catapulted her to stardom.
After posters started going missing around her home town of Swindon, the campaign was banned by the Advertising Standards Authority.
Word quickly spread about the beauty, and within a year she had become a house-hold name and was dubbed 'Girl of the Thrillenium' by The Sun.
A lot has changed in Melinda's life since then and she is now the mother of Morgan, 14, Flynn, 12 and Evie, 11, who she confessed are 'already all taller than her'.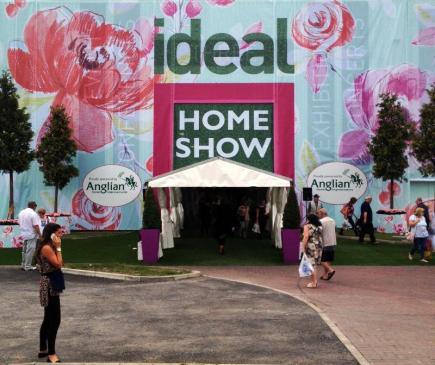 BLOOMIN' MARVELLOUS: The Ideal Home Show
Aside from television work and family, Messenger also keeps herself incredibly busy through property development. 
The Cowboy Builders' presenter confessed: "I love my house and I love interiors. I'm forever redecorating, redesigning, revamping, refurbishing and I'm working on my 11th house in ten years so I'm kind of obsessed.
"The kids are like, can we not leave it how it is for just six months!"
Two years ago, Messenger split from her husband after 18 years together. They had originally had a break in 2008, but reconciled while Melinda was on Dancing on Ice before finishing things for good later that year, the two are still friends. 
In January however, Melinda's heart melted in sub-zero temperatures for ski instructor Warren Smith after the pair met while she was training for winter sports reality TV show The Jump.
She told MM: "It was a real surprise and I'd told all my friends I was single and I was going to stay single.
"It's always when you least expect it, and it's always at work, or a dodgy bar somewhere – but fortunately I haven't been to one of those in a while!"
"It's brilliant at the moment and we've got loads of plans together, and I'm just really looking forward to the future.
"We're going to do a bit more renovation then we want to do an environmentally-friendly off grid eco home in the woods.
"Living really minimal and sustainably in a natural environment – that's the dream."
When it comes to houses Melinda knows what she likes and admits to constantly changing things around in her house.  
She loves open plan living, a large kitchen is a must and having a separate utility to keep things tidy is a real treat. 
Despite her glamour-puss exterior Melinda loves nothing more than chilling out in her own little piece of paradise.
She says: "For me it's all about comfort. It's got to be a place you look forward going to that's your sanctuary, but not something that's too precious that you can't relax in and enjoy.
"Home should be somewhere you love spending time and something that expresses who you are."
Featured image courtesy of ITV via YouTube, with thanks