Le col: French definition – mountain pass.
Handily it also translates as collar, and the cycling apparel brand set up by former pro Yanto Barker in 2009 make a point of decent neck coverage with their Pro Air Discovery Blu jersey.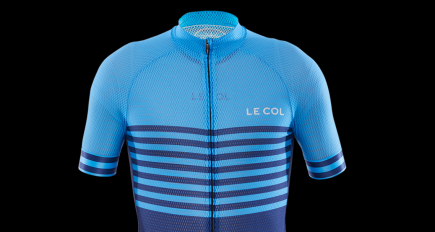 Whether it's the right jersey for jaunts into Scotland in October is another matter. Designed for warm conditions, the jersey is ideally best put to use in searing Spanish heat.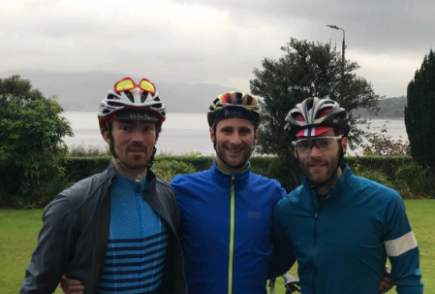 Try though Scotland did, it was still fresh. Nonetheless, armed with a toasty base layer and the cold becomes irrelevant. If anything, the jersey feels fast and most importantly is visible to cars with its eye-catching design.
Then there's the sleeves – rarely do they grip like Le Col. Even in aero tuck TT position they stay in place on the Pro Air Discovery, arm warmers or no arm warmers.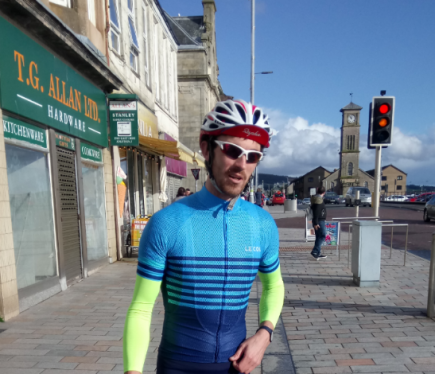 There's a decent amount of give in the rear three pockets allowing hoarders like yours truly to cram in plenty of food and rain kit (necessary in Scotland and North West England) and the waterproof pocket, where some are tight and annoying to squeeze phones into, leaves room for a biggish phone.
The best feature (for someone prone to neck chills – you might catch me wearing a snood on a colder summer's day for example) is the higher collar, which makes the jersey feel warm and snug even on fresher days.
The jersey's ventilation is such that you're not left gasping for air and scrambling to pull down the top zip however. It feels just right.
While not perhaps the best winter investment (depending on where you live/cycle), the jersey  looks good and weighs next to nothing. Pro teams Storey Racing, Bike Channel Canyon, OMX Pro Bike Team and Liv Epic CC – who wear Le Col – will attest to that. 
Our verdict? One for the Xmas wish list for sure.