As news hits of NHS crises across the country continues this week, the debate about whether our health service is up to scratch rages on.
The government were forced to find extra resources this winter as emergency departments across the country face strain.
Labour shadow health secretary Andy Burnham has called for an emergency meeting to deal with the crisis.
MM took to the streets to find out Manchester's views on the future of our health service, asking the question:
Would you rather see the NHS privatised or pay higher taxes?

Privatisation of the NHS was seen by many as an attack on what it means to be English, with a lot of people agreeing the American system was not the way to go.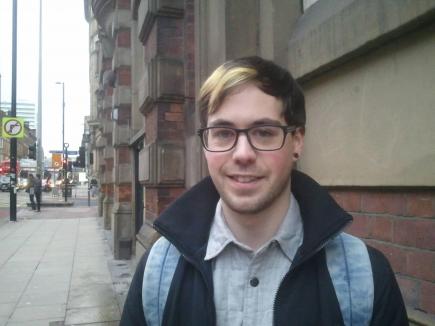 WE CAN WORK IT OUT: Robin Goodings thinks higher taxes would improve the NHS
Robin Goodings, a 26-year-old college outreach team worker from Manchester, said: "I like the way the NHS runs, as opposed to American healthcare. I would rather see higher taxes to improve it. I would rather pay the taxes to get my healthcare free than have to get insurance and things like that.
"I know that the NHS isn't working 100% but nothing really does anyway, but I think it just needs improvements it doesn't need changing entirely. Luckily so far in my life I haven't had to use it that much.
"One of my ex-housemates, she was American and she grew up with very little money on the streets quite a bit. She's broken the majority of bones in her body and they've just had to naturally heal. When she was 7 she broke her wrist, the bone was literally sticking out and she couldn't get treatment. That's sickening.
"She actually had to go to a vet who had to illegally re-set it for her using vet equipment. Hearing things like that I don't want to live in a place where I couldn't afford treatment. I think healthcare should be free."
Lucy Evans, 32, an analyst from Denton, agreed for the most part.
She said: "I don't think we need to pay higher taxes I think David Cameron wants it privatised to make it look bad to us. I think the NHS is something to be proud of.
"I wouldn't want to go the way of America really. I think healthcare should be available to everybody. I think it would exclude some people if it was privatised or make it harder for some people."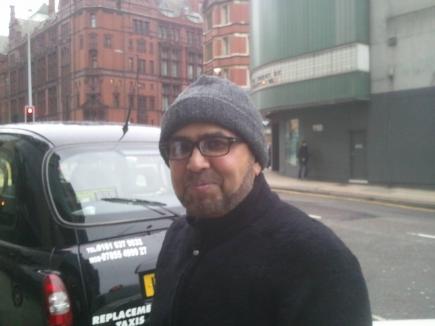 THE ONLY SOLUTION: Mohammed Saeed said paying higher taxes is the only way to save the NHS
Mohammed Saeed, 45, a Manchester taxi driver, said: "The NHS is struggling, I would rather pay higher taxes as that's the only solution and plus they should decrease the expenses.
"There are too many managerial staff. I have been to hospital myself and there are so many legal problems and so many managerial expenses."
Unsurprisingly the students stuck together on this one, agreeing that a free health service was the way forward.
Mason Walji, a psychology student at Manchester University, aged 20, said: "I think the NHS is pretty good to be honest. I've used it a few times without any problem. I think it would be a good idea to have higher taxes. To get a better quality of service people are willing to pay for their health."
Shahira, 25, a student from Manchester said: "I would pay more for services to be improved. I would rather have higher taxes. I think the main purpose of NHS is that it should be a service for all people. It's always a trade-off; you either get a good service for all people or private for a few."
David Carson from Edinburgh described himself as 'old enough to want the NHS shortly'.
The business manager said: "I would rather pay higher taxes. I would like to see my money being used positively and I think the NHS as it currently stands is not in that bad a position really.
"I would rather not have higher taxes I would rather have an improved service in the NHS. I have been to the doctors recently and my son's been in hospital and so far it's all been quite positive."
For once, the English, Scots and Welsh were all in agreement.
Paul Buck, 46, from Swansea, a PGCE student said: "I would rather see higher taxes because the NHS is free at point of use and it has been since 1944, and it was first described in 1902. It is an important aspect of the UK. I would be willing to have less money on a day to day basis, and at the doctors recently, I had a good service."
Even those not using the NHS, seemed to think the service should be free.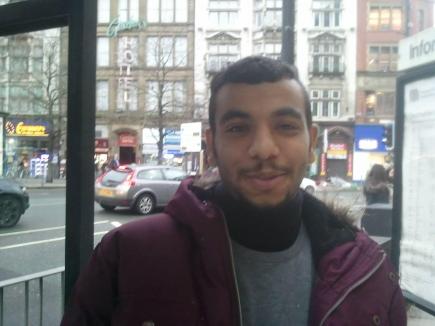 MONEY FOR NOTHING: Mohammed Al Sadoo's friend got very poor service for a lot of money with private healthcare
Mohammed Al Sadoo from Bahrain was in Manchester to learn English. The 19-year-old said he has never used the service.
"For me, I'm a student and I would rather see higher taxes even if that meant I had less money. My friend used private and he paid a lot and the service wasn't very good," he added.
However, there were a few who felt the private system was better for them.
A university employee from Manchester, who wished to remain anonymous, said: "I have my own private health, so that's what I would rather see. I choose to go private because of so many bad experiences.
"I would go to the doctors and you can't see your regular doctor and they overlook things and don't give you a thorough examination.
"My families had quite a few bad experiences. My grandma had a stroke at the weekend and she didn't get the proper medical attention so we lost her. I've got quite a bone to pick."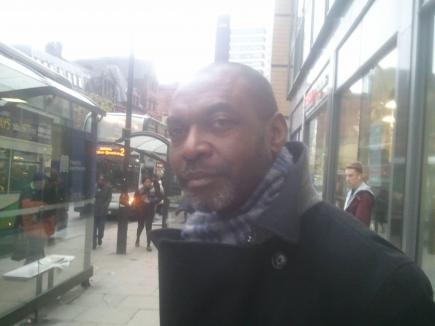 IN IT FOR THE MONEY: Derek Walker says we cannot trust privatisation of the health service
Finally, Derek Walker from Manchester who is self-employed and works in marketing and sales, said: "I would rather pay higher taxes. If you pay higher taxes you have some control over the service.
"Privatisation you can't trust because they are just in it to make money. You find that after a while if privatised people will get priced out of it.
"Private insurance and medical cover is costly and it is more affordable if the money is coming from your wages or something you can't see. Privatisation is a bad thing."