Young, bohemian and alternative, Manchester's Northern Quarter is a magnet for the city's creative minds.
But based on a recent report from Attitude is Everything, a charity that works to improve deaf and disabled people's access to live music, Manchester's prime area for intimate gigs falls short in its inclusive values.
The charity's recent State of Access report indicates there is a lot of work to be done to make the live music experience accessible for all, something that's starkly reflected in the Northern Quarter.
Manchester and music are almost synonymous with each other – some of music's biggest names first performed in the Northern Quarter's atmospheric haunts before they made it big.
The area itself is steeped in history.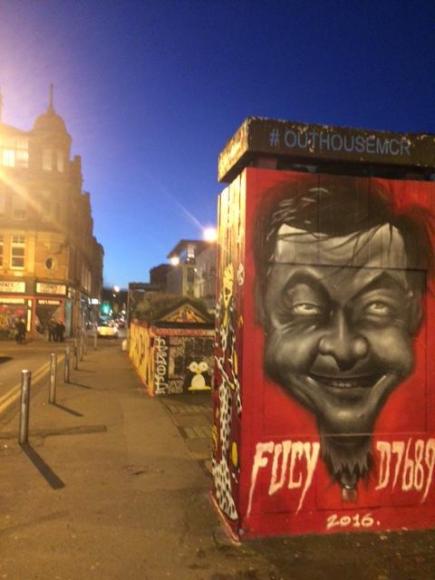 STEEPED IN HISTORY: Northern Quarter is changed massively over the years
Its booming weaving industry gave way to iron, textile production and engineering.
These days, relic warehouses of the industrial revolution and 19th century shops host modern apartments, edgy bars and swanky restaurants.
The area has been a hub for creative activities since a council-led regeneration study in 1993 which projected this former commercial heartbeat of the North into the zeitgeist mecca we know today.
Unfortunately, historical legacy doesn't always lend itself easily to contemporary times.
Policies and attitudes towards those with physical and mental abilities have changed drastically over the centuries, but architecture can sometimes restrain social progress.
As an area that represents creative expression of people from various walks of life, it does appear that the Northern Quarter is missing out on a core principle in its liberal repertoire.
Popular gig venue Gullivers on Oldham Street first opened as a pub around 1865.
Owner Stephanie Price told MM: "I think there definitely is a clash between Northern Quarter ethos and accessibility for disabled customers.
"I received two other emails at the same time that MM first contacted me regarding disabled access.
"We will always help but I feel guilty we can't do more.
"We could definitely look at having something on the website to provide more information for customers with disabilities.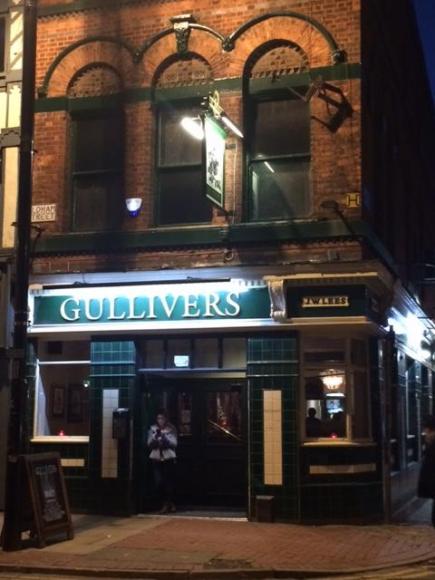 CLASH: Gullivers' narrow staircase makes accommodating disabled customers difficult
"It's the upstairs acoustic venue we have an issue with, it's an old building with a narrow staircase.
"We have had customers who need to sit down during gigs. Staff have helped them and we can put a chair out for them.
"Customers email in with their queries and we always do what we can."
Gullivers isn't alone in its structural difficulties when it comes to making access adaptations.
Alternative hangout Soup Kitchen on Spear Street is in a converted warehouse space.
Assistant Manager Ric Stringer told us: "We have a disabled toilet and we do always offer to people help out.
"In our gig space downstairs we have an area that can be reserved for disabled customers.
"Security can help carry people down the stairs, but we understand that's not ideal."
One in five people are classed as deaf or disabled in the UK, which makes up 15 per cent of live music attendees according to the latest Taking Part survey from the Department of Culture, Music and Sport.
The Northern Quarter does have one shining light in the form of the iconic Band on the Wall.
The not-for-profit venue first opened for music performances in the 1930s, with the likes of Joy Division, Buzzcocks and The Fall gracing its stage in their early days.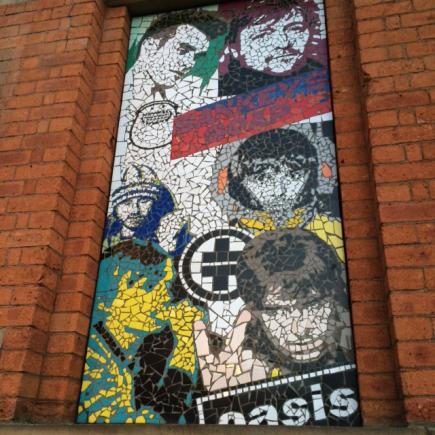 HALCYON DAYS: Band on the Wall has hosted some of Manchester's greatest
At over 200 years old, the building underwent huge redevelopments between 2004 and 2009 thanks to a funding injection from the Arts Council and Heritage Lottery Fund.
It now boasts a wide range of facilities to aid deaf and disabled music lovers and artists.
Clear pathways exist between spaces, and lifts and suitable toilets (painted in colour rather than white to help customers with vision impairments) are available, as well as audio and visual aids.
They are the country's first small venue to be awarded Gold Standard for Attitude is Everything's Charter of Best Practice, and as yet are the only venue in the Northern Quarter  with whom the charity has had chance to work.
Band on the Wall's Venue and Facilities Manager, Gawain Forster, told MM: "It's important to recognise that accessibility spans the whole process, from customers finding out about the gig and venue and booking their ticket, to getting to the venue and the overall gig experience."
Of course, not every venue will be lucky enough to receive funding to overhaul their interior.
"Brand new venues have it easier, whereas we have to make changes bit by bit," said Soup Kitchen's Ric.
It's understandable.
With lifts costing upwards of £50,000, Band on the Wall's Gawain reinforced the point that campaigners and people with mobility issues do recognise it's about what can reasonably be done.
But it's not about mobility problems alone.
"It's about improving accessibility for those with less visible disabilities as well, such as deaf or visually impaired customers," he said.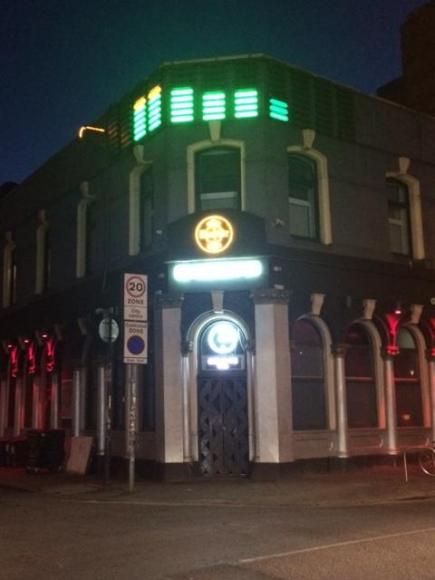 BIG DIFFERENCE: Band on the Wall are working to help those with 'less visible' disabilities
"Changes to help these people are fairly minor but can make a big difference."
Attitude is Everything states that there are many people who still feel disengaged with live music events.
Those with learning disabilities in particular demonstrate this, with a reported one in four people aged between 18 and 35 never having attended a live music event.
Gulliver's Stephanie isn't the first to not realise the extent of what can be done to help customers with less visible disabilities when it comes to gigs, admitting that the problem was one that she 'had never thought of'.
Access information on venue websites in particular can be hugely helpful – something Attitude is Everything's Senior Project Manager Gideon Feldman is pushing strongly.
He told MM: "One third of those surveyed for the 2016 State of Access report are not providing access information for customers.
"It's a really good place to start.
"Having clear and easy-to-find information about your venue and what to expect can make all the difference in how confident a first-time customer is about spending their time and, let's face it, money with you."
Band on the Wall offers 'way-finding' videos online to help install familiarity with the venue and how to get there from public transport alongside its detailed website information.
Take a look at the vast majority of websites for Northern Quarter gig venues, bars and restaurants, however, and you'll be pushed to find many that offer any access information at all.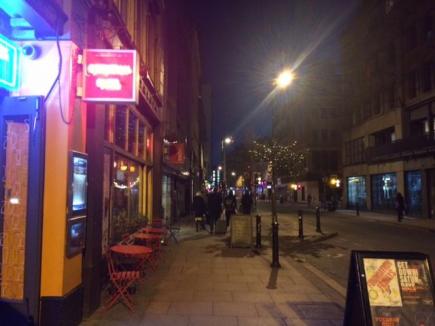 AWARENESS: Mr Feldman believes that accessibility issues will never be fully resolved
Ultimately, the lack of disabled access in the Northern Quarter, as with many other music venues in the UK, appears to be caused by a lack of awareness.
Mr Feldman summed up the issue perfectly.
"There are always ways of making access improvements," he said.
"Will every venue, no matter the size, ever be totally accessible?
"The answer to this is probably no, but this does not mean a venue can't look at what can be done and make those changes."
Attitude is Everything is driving home the message for access information for disabled festival and gig-goers with their Twitter campaign #AccessStartsOnline.
Image courtesy of Keoni Cabral, via Flickr, with thanks