Favourite to be the next Labour leader and champion of the working class Andy Burnham has been labelled part of the 'metropiltan elite' in the national media. 
The Telegraph linked this claim to an old photograph of Mr Burnham wearing a tux at a black tie event with his parliamentary football team.
But going on the theory of 'if you're caught wearing a tux you're part of the elite' then surely you, me and Joe Bloggs from Wythenshaw all are too?
To find out how many Mancunians are part of the 'metropolitan elite' MM took to the streets to ask men the question:
Have you ever worn a dinner suit?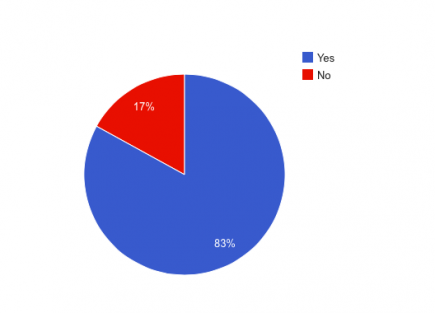 Having ascertained that 83% of Manchester men must in fact be members of the 'metropolitan elite', MM went on to find out what they thought of the claim that Mr Burnham was one of society's high flyers.
But most of the people MM spoke to were of the view that sometimes you just have to wear black tie. 
Mark Heywood, 42, a workplace facilities provider from Oldham thought the idea was ridiculous, saying: "Sometimes you just have to stick to a dress code."
In support was 64-year-old David Roberts who argues that there's a need sometimes.
The Rochdale-based solicitor agreed, saying: "The Telegraph need something better to do. There are just some occasions where you have to wear black tie and if you weren't to wear it you would feel very out of place."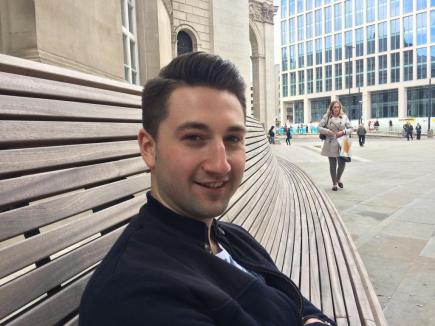 MISTAKEN FOR A NUDIST: BBC Sport employee Mike worried that if the same rule applied to him, they couldn't be sorely mistaken
Cheeky chappie Mike Minay, a young professional working living and working at the Quays, said if he was caught at home people could get the wrong impression.
The 23-year-old BBC Sport employee said: "There are events for which black tie is suitable and thus you wear it!
"If what you wore dictated what you were then someone could snap me in my flat and have me for being a nudist!"
Keeping it straight to the point, Melanie Johnston, 64, who is self-employed and lives in Old Trafford said: "They've got no fashion sense whatsoever!"
And a Rusholme postal worker brought up the issue of groups going out dressed up for stag dos.
Andy Haddon, 37, said: "They can't say that! He's at a dinner. That's just ridiculous. I mean even some stag dos go out dressed up. 
Most agreed that what you wear does not dictate who you are or your background. 
Retired Withington pensioner John Collins, 73, said: "What a thing to write! There are plenty of occasions where black tie is appropriate.
"You don't have to be working in Parliament or in London to wear it. They don't have a monopoly on formal wear!"
Many were dumbfounded by the idea that a suit maketh the man and lashed out against Burnham's critic at the paper.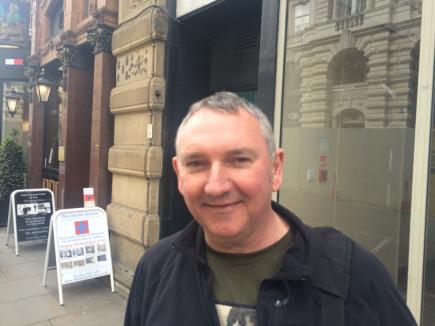 'PATHETIC': Bradford Council worker Andrew said the Telegraph needs to 'grow up' after their comments on Burnham's clothing
Andrew Lodge, 54, who works for Bradford Council said: "The Telegraph need to grow up! That's pathetic!"
Chris Wilkinson, 56, works for the local authorities and lives in Littleborough. 
He said: "I think The Telegraph is just trying to make capital out of it. A lot of people wear a suit for an occasion."
Some Mancunians were adamant that they weren't members of this 'metropolitan elite'. 
Mohammad Saddique, 33, from Levenshulme is a workplace consultant.
"I'm sure most people will have worn black tie," said Mohammad.
"We have a work dinner that is black tie and last time we checked we weren't 'elite'."
Manchester University student Tom Hindle, 21, said: "All the athletics unions have black tie dinners, we had one last week.
"Like, it's not something we do every week but surely everyone's done it once or twice."
Paul Stroud, 42, from Ardwick is a marketing manager. He said: "There are just some times when you've got to wear black tie. We go on cruises where a few of the nights are black tie dress code."
Have you ever worn black tie and do you think this makes you a member of the 'elite'?
MM would love to hear your views and see some photos of your elitist shennanigans. Get in touch here.
Top image courtesy of BBC, with thanks