The Harjeet Singh Music Bursary provides free Indian musical instruments to students across the UK who are aspiring musicians who have a love for classical Indian music.
The bursary was set up this year by Harjeet Singh's family and friends where Harjeet taught Indian classical music for over 40 years across Manchester. He was heavily involved in the planning and work around bringing classical Indian music to mainstream schools in Manchester.
His son, Parmjit Singh said, "I lost my father last year. Soon after that, several of his friends and students came forward and said that we should keep his legacy going. We wanted to make sure that even if the children did not access to Indian instruments, they could continue learning."
He added, "My father would improvise and teach students raagas- a melodic framework on other instruments such as violin." Harjeet taught Indian classical music in schools, art centres and social communities.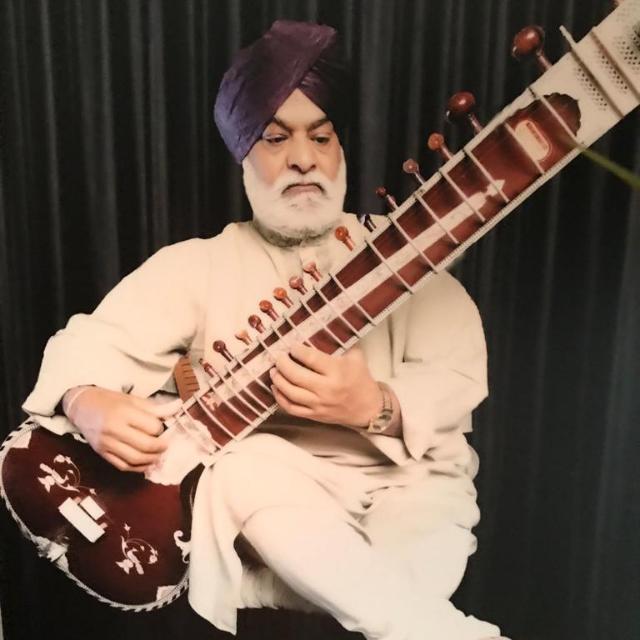 Parmjit said, "My father was a true Mancunian. He wanted to spread the enormous pleasure of teaching music. When he passed away, several of his friends and students came forward and said that we should keep his legacy going."
The bursary currently offers eight quality Indian instruments such as sitars and tablas through the year which will be awarded to children across the UK through a formal process. The bursary is run by a group of volunteers who administer the bursaries to students who have a keen interest in music.
The first recipient of the Bursary is a Leeds based student. Kirtan Virdee said, "I have been playing the sitar since I was 4 years old, making it currently 12 years of this journey. Sitar has always been a major part of my life and after being kindly gifted a beautiful sitar from the Harjeet Singh Music Bursary, I have been able to explore the next stages of my learning and deliver higher quality lessons."
She added, "The pressure of having to loan an instrument has also been lifted, making it easier for my parents. As well as this, having my own sitar has allowed me to mentor students with no obstacles, as I can give clearer demonstrations with a higher quality sitar."
The Bursary requires an update on the use of the instruments for the first three years and encourages the donations of instruments no longer being used for other students.
More information on the Bursary can be found here.
Main photo: Young musician Kirtan Virdee from Leeds has become the first recipient of the Harjeet Singh Music Bursary