Pets have no idea why we're suddenly spending so much more time at home.
They don't know the state of the world and don't understand the once in a lifetime series of events that have changed life as we know it over the last year or so.
During lockdown, many people have turned to their pets for comfort, reassurance, entertainment or just simple companionship.
Spending more time at home, we're bound to get closer than ever to our furry or feathery friends.
But while we might have become reliant on our pets, in turn they have come to rely on us more than ever.
Angelica said her Cavapoochon puppy called Alfie has major separation anxiety from always being at home with her an hates being left alone.
Alfie shows his appreciation to his owner by joining her at the breakfast table and sleeping on her head.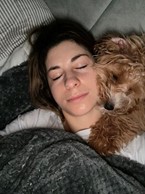 Lottie said lockdown has made her non-cuddly outdoor cat, Humphrey, to sleeping on her bed. Pickle, her cockapoo, now only walks with her and spends all day on the chair behind her while she sews.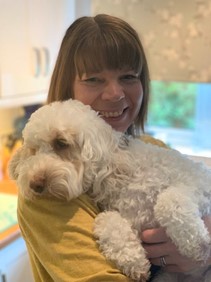 Michelle said her border terrier, Barney, has always had separation anxiety which has got worse during lockdown. Barney now howls when they go out and as soon as they pick up keys or put a coat on, he sits by the front door or will head out to the car in the garden so he isn't left behind!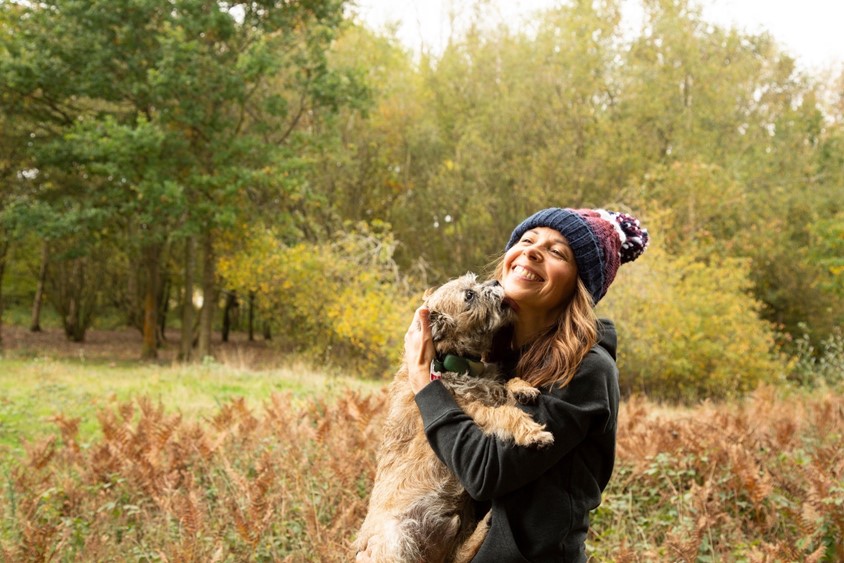 Shay said her dog was a confident puppy until they went into lockdown. Now he follows me everywhere and trembles when we leave.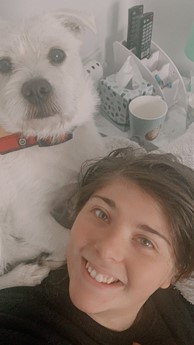 Jamila from London said her cats, Marley and Malone, are both lockdown kitties. She got the younger one as the elder became so anxious when they left the house. Even so, he still cries at the door when anyone leaves the house!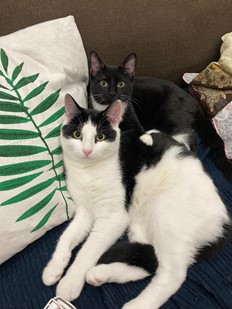 Laurence said his cat, Rumpus, has got clingier during lockdown due to him being around more so whenever he wants cuddles then he can have them on demand.