Legendary British director Danny Boyle will kick start a HOME-warming for Manchester's new centre for international contemporary art, theatre and film next month.
The event will feature film screenings, musical performances and the opportunity to go backstage, running over the whole bank holiday weekend.
Chief executive at HOME Dave Moutrey said: "It'll be a five day celebration that's fun, informal and friendly to welcome people to HOME."
Theatre Thursday
Thursday night will feature the world premiere of The Funfair from Stockport-born Simon Stephens, which is directed by HOME's artistic director Walter Meierjohann.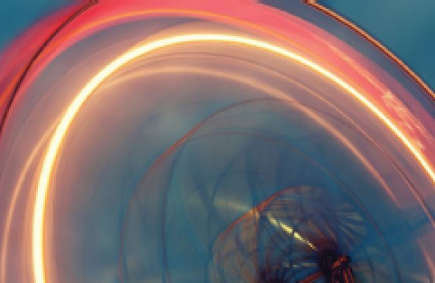 DIZZYING BACKDROP: The funfair theme will run throughout the weekend
Chloe Davis, accountant executive for Four Colman Getty, said of the show: "Set against the dizzying backdrop of the funfair, the darkly funny play charts crises both personal and economic.
"This is accompanied by a live rock and roll soundtrack and dazzling set design by Manchester Theatre Award-winner Ti Green."
Simon Stephens has won two Olivier Awards for Best Play, and is perhaps best known for his adaptation of The Curious Incident of the Dog in the Night-time which is currently on Broadway and touring the UK.
Friday
On the Friday, HOME will showcase its inaugural group exhibition The Heart Is Deceitful Above All Things, which tackles heartbreak, loss and the dark side of the fairground.
The exhibit will include the work of Douglas Coupland, Wu-Tsang, Ragnar Kjartansson, Rosa Barba and Declan Clarke.
It has been co-ordinated by HOME's artistic director Sarah Perks and Omar Kholief, senior visiting curator for the centre and curator at Whitechapel.
Dave said: "We want everyone to feel welcome in our new HOME, and that's what this weekend is all about."
Saturday
The third day of events will see the UK premiere of Slow West, starring Michael Fassbender (X-men: Days of Future Past, Frank) as a lone outlaw assisting a young rich boy who's searching for the woman he loves.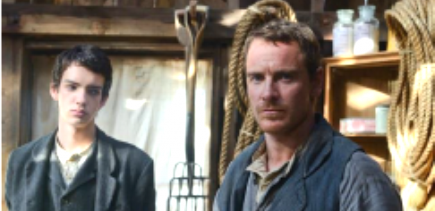 GO WEST: Michael Fassbender and Kodi Smit McPhee star in Slow West
Slow West is the debut feature from John Maclean and has been described as a stately, psychedelic Western in the mould of Dead Men and Peter Fonda's The Hired Hand.
The film received critical acclaim when it premiered at The Sundance Film Festival earlier this year.
Bilge Ebiri of New York magazine praised the film as 'an absurdist, melancholy coming-of-age tale that jumps from odd comedy to striking violence to stirring reflection'.
Across the weekend, HOME's five cinema spaces will showcase funfair inspired films including Tod Browning's cinematic masterpiece Freaks, which tells of the macabre scenes behind a circus freak show.
The French drama film My Night with Maud from French New Wave legend Éric Rohmer will be presented back-to-back with Rohmer in Paris a biographical tribute to the director from Richard Misek.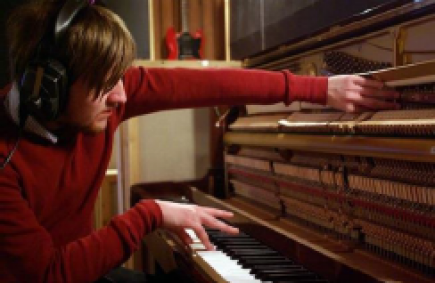 LONELY ON CONEY ISLAND: Robin Richards will be making a musical contirbution to the events
Leading Manchester-based musicians will create new original scores for archive and silent films live.
Contemporary classical minimalist Robin Richards will carry on the funfair theme with his composition for Lonesome, Pál Fejös' 1928 film about two lonely individuals who fall in love on Coney Island.
First Street's First Street Party
The square outside the centre will be transformed into a picnic area on Sunday for First Street's First Street Party – a day of art, music, food and theatre.
Families are encouraged to attend as HOME will be filled with storytelling, workshops and family-focused tours of the centre.
Dave said: "The HOME warming will see a whole host will see a whole host of activities for all the family take over our new spaces and the surrounding streets."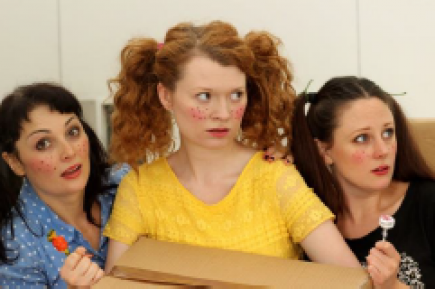 EGGS-CELLENT: Tom Hank's comedy Big will be presented by Eggs Collective
There will also be the chance to meet characters from HOME's family Christmas show Inkheart, along with an immersive screening of Tom Hank's comedy Big from performance trio Eggs Collective.
Bootworks Theatre will present The Incredible Book Eating Day, an interactive show for children which is best enjoyed in pairs.
Manchester Monday
The final day will celebrate HOME's place within our city, showcasing the great work of Manchester-born artists and works produced in the city.
East is East, a comedy-drama set in Salford, and 24 Hour Party People, which explores the Manchester music scene from the 70s to 90s, will be screened.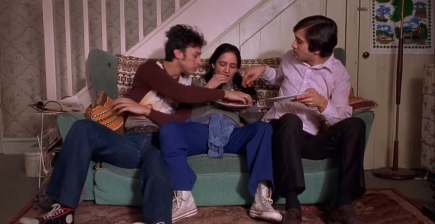 EAST IS EAST: The comedy-drama set in Salford will be screened on Monday (© Channel Four Films, via Youtube, with thanks)
Singer songwriter Josephine will perform Celluloid History Songs, which is set against the backdrop of footage from the North West Film Archive.
A performance from Pale Waves will launch HOME Young Creatives, their programme for 15-25-year-olds who are interested in becoming artists.
Chloe said: "It's a chance for young people to get involved and become the next generation of artists to shape Manchester's rich cultural scene."
HOME has been designed by Dutch architects Mecanoo and features two features, a high gallery space and five cinema cinemas as well as a café and restaurant.
The centre has been created in partnership between two of Manchester's best-loved cultural organisations, Cornerhouse and the Library Theatre Company.
The £25million centre was mostly funded by Manchester City Council, with Arts Council England Lottery funding providing £5million.
The centre was further supported by Garfield Weston Foundation and The Granada Foundation, with assistance from HOME patrons including Phil Collins, Danny Dyer, Susanne Jones and poet Jackie Kay MBE.
HOME is predicted to receive 500,000 visits per year, adding significantly to the revenue contributed by Manchester's cultural venues to the local and region economy.
The HOME-warming will start on Thursday 21 May at 5pm. To find out more or book your tickets, click here.
Main image courtesy of marcodz and Cornerhouse, with thanks. All other images courtesy of HOME, with thanks.