Football-shaped houses, giant fishtanks, indoor pools and entire rooms dedicated to their treasured trophies – there's a certain level of decadence football fans have come to expect from their idols.
With the 2014 FIFA World Cup kicking off today, MM have teamed up with real estate website Lamudi to take you on a tour of the incredible property portfolios of top footballers past and present.
 
Gary Neville
Former team: England
Neville, the retired footballer and current coach of the English national team, has had his controversial plans to build an eight-bedroom underground eco-home in Bolton approved. Designed by Make Architects, the property has been dubbed the "Teletubby house" due to its unique subterranean design. 
​
But it remains to be seen whether construction will ever get underway. The environmentally-minded right-back told Metro last year: "I've got planning permission for it but haven't decided whether to go ahead. I need to decide whether to build it or take an existing house and 'green that up'. 
"Both are equally exciting but the key for me is to live in a low-impact house that performs the best it can."
Wayne Rooney
Team: England
Rooney and wife Coleen bought an eight-bedroom mansion in Cheshire for £12 million last year. Set on 20 acres, the property features a cinema room, bar and glass floors in the entrance hall. The Rooneys are used to a few creature comforts however, having bought a brand-new villa in Barbados in 2010 complete with an infinity pool and sweeping sea views.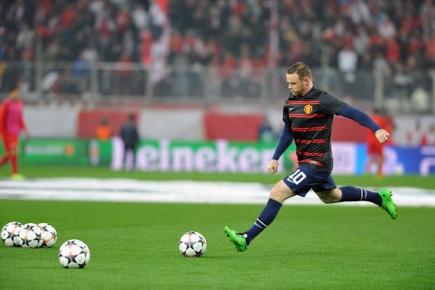 Lionel Messi
Team: Argentina
The four time Ballon d'Or winner has taken his love of the game to the extreme. The Argentine superstar has had a football-shaped house designed by Spanish architect Luis de Garrido. According to pictures released of the design, even the block of land the property will sit on, located just outside of Barcelona, will be landscaped to look like a soccer pitch.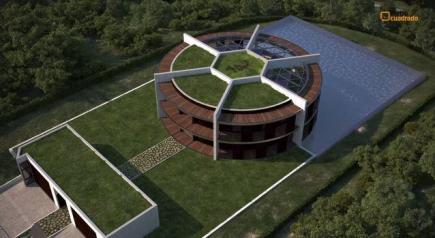 Cristiano Ronaldo
Team: Portugal
Ronaldo's seven-bedroom, eight-bathroom mansion in Madrid was basically a steal at $US 7.2 million (£4.3 million). It cost just a quarter of his yearly salary, which totals €21 million (£17 million) for 2014.
Inside, the Real Madrid forward and captain of Portugal's national team has reportedly built a trophy room and decorated various surfaces with his initials. But then, what else would you expect of the world's highest paid footballer?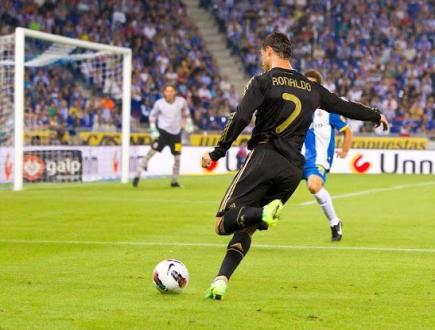 David Beckham
Team: England
The former World Cup star's former property in Hertfordshire, England is so extravagant, it even has its own Wikipedia page. Becks and wife Victoria, aka Posh Spice, bought the estate in 1999 for £2.5 million.
When his football career took him overseas, Beckham relocated his family to a £4.5 million villa in Madrid before paying a reported $US 22 million (£13 million) for a five-bedroom, nine-bathroom home in Beverly Hills. The couple sold Beckingham Palace in March this year and bought a £40 million property in London.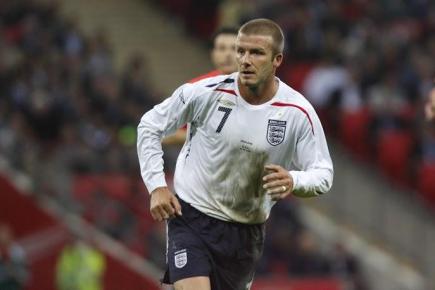 Thierry Henry
Team: France
France's top goal-scorer and ex-Arsenal striker, Thierry Henry, boasts a £6 million mansion in Hampstead, North London, as well as a $15 million (£9 million) New York penthouse. The French footballer and former World Cup star purchased the top two floors of his Soho apartment building when he began playing for the New York Red Bulls in 2010. Since then he has expanded his luxury pad to the floor below.
According to reports, the 5607 sq ft apartment has floor-to-ceiling windows, an open-plan kitchen, a media room with wet bar and plenty of outdoor space. Henry also scrapped plans to rebuild his North London mansion, with the new property to include a 40ft high fish tank rumoured to cost £250,000 to build.
Neymar da Silva
Team: Brazil
He may be just 22 years of age, but Brazil's young star has already done his fair share of property investing. His São Paulo portfolio includes a triplex flat worth £450,000 and a mansion that set him back a cool £1.2 million. Neymar, who also plays for FC Barcelona, is reportedly renting a villa in the city's upscale Pedralbes area for €18,000 (£14,500) a month.
Mario Balotelli
Team: Italy
The Manchester City striker put his four-bedroom Alderley Edge property on the rental market last year for the tidy sum of £13,495 per month. Features include an indoor-heated pool and a custom-built gym. Balotelli is no stranger to drama at home – another of his properties in Cheshire nearly burnt to the ground in a fireworks accident in 2011.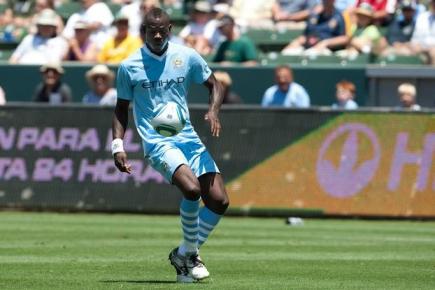 Zlatan Ibrahimovic
Team: Sweden
After taking up a position with French club Paris Saint-Germain, Ibrahimovic moved into a €40,000-a-month (£32,000) property in Versailles. The Swedish captain also put his five-bedroom mansion in southern Sweden on the market last year.
"He's selling it because he simply doesn't use it any more," Ibrahimovic's real estate agent told The Local. Sadly, the star striker won't be playing at the World Cup after Sweden failed to qualify for the tournament.
Gareth Bale
Team: Wales
His national team may have failed to qualify for this year's World Cup, but the Welsh football star will be surrounded by plenty of little luxuries if he decides to watch the tournament from the comfort of his Spanish villa.
The property reportedly costs Bale £10,000 a month to rent and features a six-car garage, pool and gym. Plus, he can count fellow player Cristiano Ronaldo and assistant coach Zinedine Zidane among his neighbours in the posh La Finca enclave, just outside of Madrid.
Gary Neville images courtesy of Make Architects, with thanks.
Main image courtesy of Metro Cuadrado via YouTube, with thanks.
Other images courtesy of Lumandi, with thanks.