For many Manchester nude models, the fear of being forced into doing 'extra' sexual favours by pushy photographers is an everyday concern.
Being treated as a prostitute, never knowing which photographers to trust and coping with distrustful partners are just a handful of worries for Manchester's nude modelling community.
Vivian Blue, 23, spoke to MM about the difficulties she faces in her artistic profession.
"I started modelling when I was 17 and I worked with a photographer who tried to take my clothes off," she said.
"Obviously at that age nudity is illegal but he was still trying to pressure me into stripping down to nothing. At the time I didn't want to do it."
The Model Alliance, a non-profit organisation advocating models' rights, released an online survey last year revealing some shocking industry statistics.
According to the survey nearly one in three models (29.7%) have experienced inappropriate touching at work, while over a quarter (28%) have been pressured to engage in sex at work.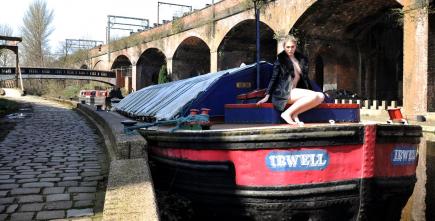 'EXTRAS': One of the worst parts of the business is the older generation, who ask for 'extra' sexual favours in return for cash
"When working as a nude model I think some of the older generation seem to think we do things they call 'extras'," said Vivian.
"In the past I have been asked to give someone a hand job for extra £20. You don't expect these sorts of requests when you are doing a professional shoot," she added. 
Mancunian model Lauren White, 29, has also suffered at the hands of creepy photographers. 
"I've had a lot of 'photographers' approach me over the years who seemed genuine but turned out to be just a man who wants you for sex, offering me money to sleep with him," she said.
"So sometimes you do get treated more like a prostitute than a model, which can be quite difficult and awkward at times because I'm not an escort."
The survey also found that almost nine out of ten (86.8%) models have been asked to pose nude without prior notice, while 27.5% of female models who pose nude do it because they feel it's necessary to keep their job.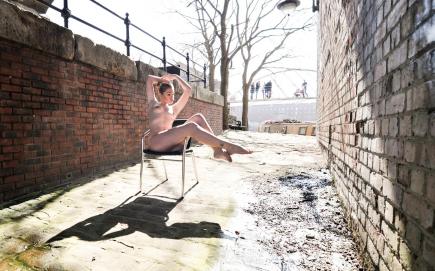 TREATED MORE LIKE A PROSTITUTE THAN A MODEL: For Lauren and Vivian, photographers have often offered more than they'd like
Lauren said she's got a hard time keeping up good relationships out of the studio and in the bedroom due to her career choice.
"The difficulties of being a nude model continue even when you're off the camera," she said.
"I've been on a number of failed dates due to my modelling choices. I've been told that I am not girlfriend material because they can't put up with people seeing and taking pictures of me naked. 
"It's sad because even though that's all it is and they are obviously aren't allowed to touch or anything or going home with me, it still causes issues with my relationships."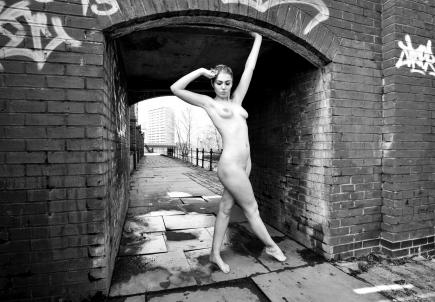 'SO MUCH LOVE': Viv cited a passion for seeing 'the positions you can get the human body into'
Yet despite all the bad experiences and negativity, Viv absolutely loves her job and is passionate about nude modelling and was keen to point out the good side of the industry. 
"I have so much love for nudity in modelling. It's now one of my favourite genres to shoot because I just love seeing the positions you can get the human body into, it's fascinating.
"I think nakedness and nature are like two peas in a pod: when shooting on location it feels like my nude body and nature just completes each other.
"People who think that art nude modelling is perhaps tacky or tasteless should keep an open mind.
"When I started modelling I always said to myself that I would never do topless, glamour or art nude. Now I absolutely love it.
"Especially in the past couple of years I worked with some amazing photographers and met some great people. Not everybody is creepy in this business."
Images courtesy of Koray Erol, with thanks