Nothing can prepare a mother for the unimaginable pain they go through when faced with the news that their baby has died and they won't be experiencing the new nursery they spent so long lovingly preparing.
Nothing care prepare them for spending their maternity leave planning and attending their new-born's funeral or what to do when their breast milk comes in but with no mouth to feed.
For one in four women in the UK this is the reality of miscarriages and still births.
Baby Loss Awareness Week runs from Friday 9 October to Thursday 15 October this year and aims to raise awareness for the one in 200 mothers who have been through the trauma of losing their child.
Many people may have a basic understanding of what miscarriage or stillbirth entails but may be unaware of the tragic reality that these mother's go through.
Katie Atkinson, 30, lives in Bolton with her husband and two children. Her second child, Jonah, was stillborn in January 2018.
Five days after finding out she was pregnant Katie started to bleed. "I just thought the worst and assumed I was miscarrying," she said.
Up until she was 16 weeks pregnant, Katie attended the Early Pregnancy Unit once a week due to the on and off bleeding but was met with reassurance from doctors telling her that her baby was fine and to get on with life as usual.
At 18 weeks Katie began to bleed severely and was taken to the Maternity Triage Unit where she was kept overnight. She said: "Still nobody knew what was going on but I knew that if I was going to miscarry there was nothing they can do about it."
Despite the scare and growing concerns, Katie was sent home the following day having been told by doctors that she may have Placenta Previa; a condition where the placenta lies lower than usual and covers the top of the cervix.
Three weeks later Katie nearly lost her life from the most drastic bleed she had experienced so far. This time she was taken to hospital in an ambulance. She only had four units of blood left and had to be taken to theatre.
She said: "The surgeon told me they needed to get him out so they could find out why I was bleeding so much. At this point I knew he wasn't going to come home."
Katie was put to sleep thinking she was going to have a caesarean but, when she woke up six hours later, she was told they had to perform a hysterectomy to stop the bleeding. Her baby hadn't survived.
"It was the most traumatic experience," she said. "I was so delirious from all the meds and the loss of blood it hadn't hit me what had actually happened and that my womb had been removed."
Katie was then informed that she had the most severe form of Placenta Accreta which meant her placenta had grown through her uterus wall and attached itself to her bladder which was the cause of the constant bleeding.
Placenta Accreta is a rare complication which affects between one in 300 and one in 2,000 pregnancies.
For grieving families, a photograph is the only memory they will have of their child before they have to say their goodbyes. When the midwives asked Katie if she wanted to see her son she said she was 'terrified'.
"I wanted to but I was so terrified of holding him so I asked if they would hold him whilst I just looked but thankfully, because I was kept in hospital for a week, a few days later I realised and made the decision that I needed to hold him," Katie said.
Katie was almost 23 weeks pregnant which according to the NHS Start 4 Life website at 23 weeks a baby is around 28.9cm long from head to heel and weighs about 500g.
The following day Katie was asked if she wanted her baby to be cremated or buried.
She said: "I had to make these decisions when I was in the midst of all this craziness and my hormones were raging.
Planning his funeral was not something I wanted to do but obviously I had to. I think people forget you have to do that."
Coming home…
Katie said: "It was totally bizarre having to come home. People wanted to help but they were not entirely sure what they should do and I wasn't sure what they could do either."
According to Working Families under current UK law if a baby is born alive at any point in a pregnancy, even if they are alive for only one second, the person is entitled to all of their maternity rights. However, if a baby is born dead before the 24th week of pregnancy, it is classed as a miscarriage and the person is not entitled to maternity leave or pay.
Katie was almost 23 weeks pregnant therefore was not entitled to maternity leave. She was expected to go back into work after 10 weeks.
She said: "It was truly awful. I used to think it would have been easier if I had died but looking back I know that it wouldn't have been for my husband and my little girl. At the time I was in a bubble of really not wanting to be here."
She continued: "I remember saying to my husband what if we never feel happy again? He reassured me that we would but I really thought I couldn't possibly feel happiness again."
Not only did Katie have to deal with the trauma of just having lost her son and the pressure to return to work she also had to deal with feelings of isolation when friendships started to break down.
She said: "There are people that I don't speak to anymore because they just disappeared after a few months. Perhaps they didn't know how to act around me or they just didn't want to acknowledge that I had nearly just died."
"I've had people cross the road when they have seen me. I've had people look directly at me and turn around as if they never saw me. When people pretend like it hasn't happened that is definitely the worst but I'm used to it now."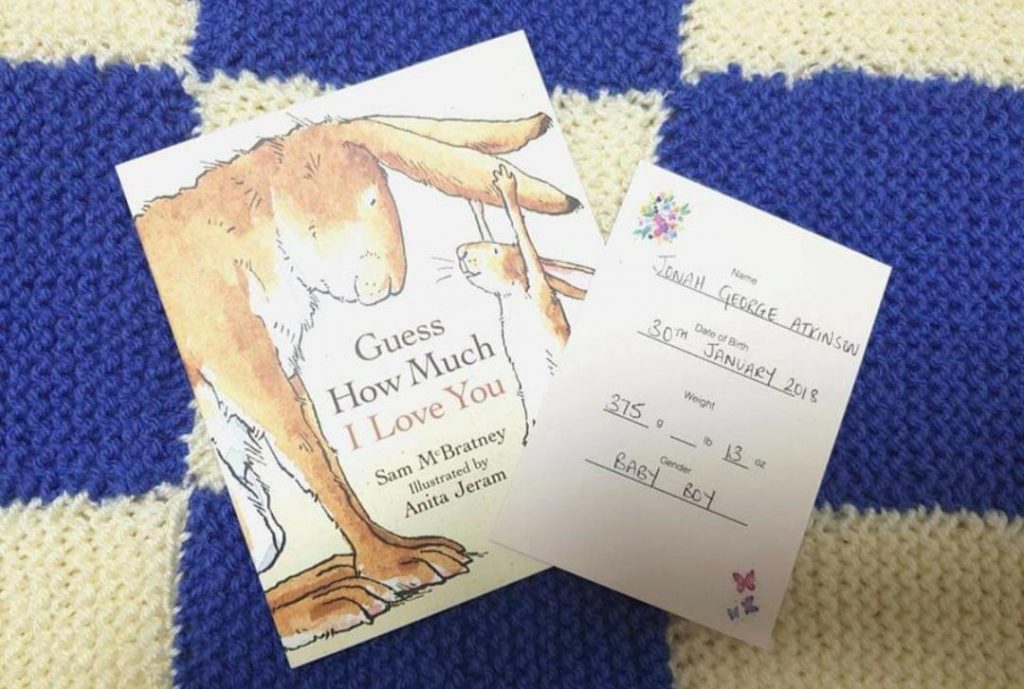 "The initial aftermath was really difficult."
Women who suffer miscarriages, stillbirths or other perinatal losses still have to deal with the heartbreaking experience of postpartum symptoms.
Katie said: "For me my milk coming in was completely surreal. I don't think people realise that you have still given birth and your body reacts to that even though your baby isn't alive."
After seven weeks Katie felt that she wanted to talk to a professional about Jonah and what she had experienced.
She was transferred to a crisis team where she was diagnosed with Post-Traumatic Stress Disorder and undertook grief counselling.
She said: "I had accepted that he had died, I had gone through the motions in terms of processing what had happened but I'll never be over it."
"It's difficult but that is the reality of it and that is exactly what happens. You are literally handed a baby that has died."
On Thursday 1 October 2020, American model and TV personality, Chrissy Teigen shared in an Instagram post to her millions of followers that she had lost her son during pregnancy.
She stated on the post that her and her husband, John Legend, were "shocked and in the kind of deep pain you only hear about."
Katie feels that we need more people like Teigen sharing these kind of posts to help those who have been through similar experiences know that they are not alone.
She said: "When I first saw the pictures it was difficult because I literally knew exactly how she felt in that moment."
The Instagram post received hate from some online users and was even met with backlash from Loose Women's, Carol McGiffin who stated on a recent episode of the show that she felt "uncomfortable" and that "there are some things that you shouldn't have to share on social media."
McGiffin's comments have sparked anger from members of the public who labelled the comments as 'insensitive'. Katie explains how a photograph for most mothers is all they have to remember their child.
She said: "That is literally all that we have. I don't have anything of my child other than a handful of pictures, footprints and hand prints. Why shouldn't Chrissy have taken pictures? If I could go back two and a half years I would have taken a hundred more."
"Not everyone wants to talk about it but people do need to see it. You can't expect it to get better because it doesn't but it does get easier. Even talking to one person can make things a little bit easier," she added.
"I had 16 units of blood, two bags of plasma, two bags of platelets, and a hysterectomy and I'm here to tell the tale!"
If you or anyone you know has been affected by the topics in this article you can visit stillbirth and neonatal death charity SANDS or contact them on 0808 164 3332 or email [email protected].