Lord Alan Sugar, Sir Richard Branson and Bill Gates all have one thing in common – they each demonstrated exceptional business credentials from a young age.
Joe Nowland (above right) and Jayden Graham, both 18, certainly share the same business acumen, securing investment by approaching Wilmslow's high society as they parked their luxury cars.
"Living in Wilmslow we would see people driving really nice cars and we would go up to them. That is how we met our investor Sam who was outside Marks and Spencer," said Joe Nowland, co-founder of HØØZY.
"I was on the way to Papa John's to deliver Pizzas and I saw his car and went up and talked to him. A few weeks later we had seen him a few more times and he wanted to get involved."
Nowland and Graham dropped out of college less than a year ago to pursue their dreams of designing and marketing their own brand of garments to a worldwide platform of customers.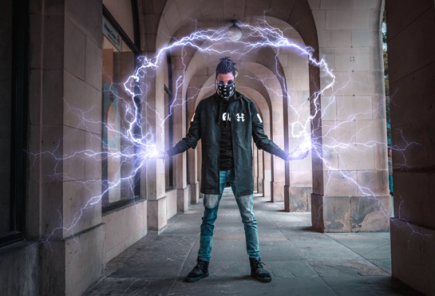 WORLD DOMINATION: From modest Wilmslow beginnings, teen Manchester entrepreneurs Joe Nowland & Jayden Graham​ are now shipping their clothes as far as Australia 
Their brand HØØZY now boasts a following of over 24,000 on Instagram and their products are shipped across the globe to destinations in the United States, Canada and Australia.
HØØZY, which aims to deliver high quality stylish products at an affordable price, is targeted at a younger generation – a demographic the duo believes they can relate to.
"We aren't a 30-year-old man who wants to make a bit of money and has decided to invest in a clothing brand," Nowland said.
"We are the age of our target market, so people can relate to us. We aren't like other brands that charge £400 for a t-shirt."
Despite their recent successes, the entrepreneurs are keen to point out that they have had to overcome many obstacles to get to the position they now find themselves in.
"We went to a fashion trading event in London called fashion SVP, and we were talking to this company about our brand and they told us that we wouldn't get anywhere unless we worked in the fashion industry for 10 years," Nowland said.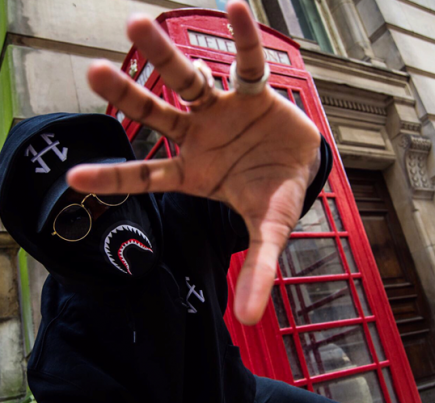 YOUNG AND PROUD: The dynamic duo say their customers can 'relate' to them given their tender age of 18
"Most people would quit, but we decided that we would still pursue it. A year ago, we didn't know how to run a clothing company. We had to learn on the job.
"Being an entrepreneur is not just a way of working, it is a mindset. You have to find a solution rather than make excuses," Graham added.
ALWAYS LATE
Both Graham and Nowland admit that they were not the best students, but are determined to prove people wrong who felt they wouldn't succeed.
"People think that the better you do in school the more money you are going to make, but that just isn't true," Graham admitted.
"At school we were the sort that never did our homework or were always late and in trouble. People looked at us and thought we would be working in McDonalds all our lives.
"We had four months left at college and we dropped out after doing a year and a half. We did later get our qualifications though for the work we had done for the company," added Nowland.
Graham and Nowland have lofty ambitions for their brand, hoping to stock their products in some of the biggest retail outlets on the planet.
The pair are currently refining their latest prototypes which are set for release in February 2018.
Whatever beckons for the budding entrepreneurs, it's clear HØØZY has a bright future ahead and with Nowland and Graham at the helm, Lord Sugar should perhaps be looking over his shoulder.
Check out HØØZY's website here at: https://hoozy.co.uk/