"Aggressive" and "upsetting" vigils outside an abortion clinic in Manchester must be stopped by buffer zones, say pro-choice campaigners.
The regular pro-life presence outside the Marie Stopes clinic in Fallowfield is a cause for concern for campaigners who feel women are vulnerable and exposed to aggression entering clinics.
Now, nearly 500 people have signed this petition on the council's website calling for a restriction on protesting outside abortion clinics.
The only effort to stop protestors currently comes in the form of loosely organised groups who also hold a quiet presence outside the clinics, wearing high-vis jackets embroiled with "PRO-CHOICE" holding placards reading: "You don't have to take their leaflets".
Beth Redmond is a member of the National Abortion Rights Campaign and Sister Supporter in Manchester, she regularly contributes to the pro-choice presence and is promoting the petition.
She said: "We saw a woman throwing Holy Water over the clinic and they hand out leaflets to women going into the clinic.
"They generally try to make a nuisance of themselves and they can get quite aggressive.
"They're not nice to have around when you're in a vulnerable situation – you've already made the decision get an abortion and someone is there trying to convince you not to do that."
We spoke to some campaigners about why they're calling for the restrictions.
Olivia* and Tom* are part of the pro-life campaigning group and have links to the 40 Days for Life campaign who held vigils every day of lent.
They stand across from the clinic with prayer cards and flyers detailing information about abortions that they claim is neglected by clinic staff.
They also used to distribute literature saying: "Ask to see the scan", but claim Marie Stopes staff rips these up and so have stopped giving these out.
With the legalisation of abortion in Ireland, they felt their presence was more important than ever.
Olivia has been coming to the clinic for 15 years since it opened. She said: "We just want to stop women from doing such a terrible thing – ending a life.
"That's what they are doing and we want to let them know other options.
"We're not aggressive, we give women the information they deserve on these leaflets and we have saved a few lives."
Tom added: "We want to save the babies.
"People don't see them as babies, but that's what they are."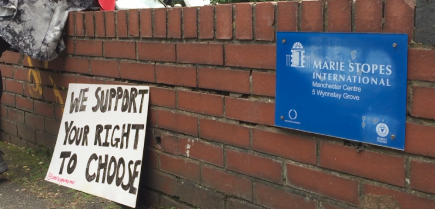 However, the most recent CQC report of the Marie Stopes clinic in Fallowfield accounts quite the opposite.
It says that women are in fact provided with sufficient post-operative information in the form of leaflets provided by the clinic, as well as being offered access to counselling services 24 hours a day.
It also reported that prior to administering terminations, women are consulted in full and in private to understand how they have come to their decision and to ensure they have reached that decision alone.
What can be done?
The overwhelming presence of groups outside Marie Stopes is also a cause for concern for the council, who backed a motion in January which seeks to ban individuals from standing outside clinics.
Inspired by a ban on protestors 100m from a Marie Stopes clinic in Ealing, London, the proposal is the second of its kind in the country and would stop anyone talking to women entering abortion clinics.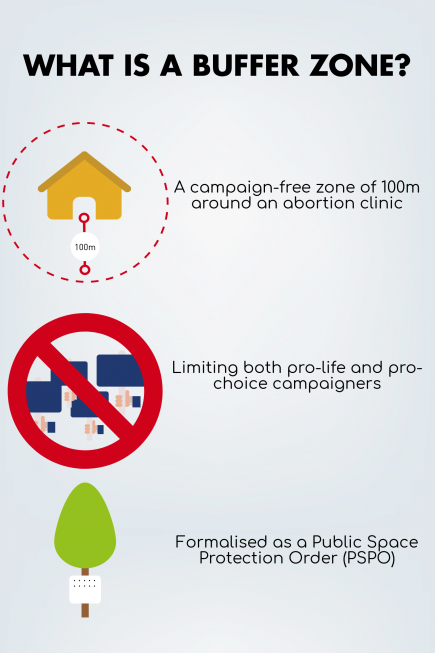 Its key aim is to prevent harassment and disturbing imagery promoted by pro-life groups directly outside Marie Stopes.
If successful, the motion would create a Public Space Protection Order (PSPO) which would act as a buffer zone around abortion clinics in the city. This means that council officers now need to carry out a period of public consultation in order to establish whether a PSPO is suitable.
The proposal reads: "Significant numbers of women report feeling intimidated and distressed by this activity as they try to access a lawful healthcare service in confidence.
"The right to protest needs to be balanced with the right of pregnant women to choose and to obtain advice and treatment in confidence and free from intimidation.
"Those who wish to campaign to restrict women's reproductive choices have plenty of opportunities and locations in which to do so.
"The area outside a clinic need not and should not be one of them. Equally, local residents who live nearby clinics should not have to be exposed to constant nuisance, disruption and anxiety caused by such protests on a daily basis."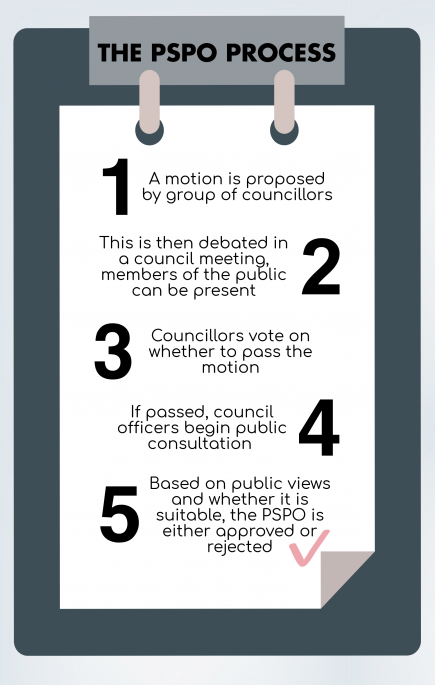 Councillor Sarah Judge is Manchester's lead member for women, she first put forward the idea of buffer zones to the rest of council. She said: "There have been a number of police reports from the local clinics here in Manchester.
"The nature of protests over the last 12 months has become much more aggressive and militant."
As with the regulation in Ealing, this ban would extend to pro-choice protestors too, as the proposals' key signatories claim they are not "for or against abortion", rather they are wanting to allow women to access health services free from harassment.
Councillor Judge added: "I understand the pro-choice campaigners wanting a counter presence, but they're not really helping either."
Naturally, pro-life campaigners feel their freedom is being squashed and they don't see the benefit of implementing buffer zones.
Alithia Williams from the Society for the Protection of Unborn Children told MM: "People have a right to free speech and free religion, this is censoring a particular opinion.
"The most important thing is that it's stopping women getting the help they need."
However pro-choice groups feel differently and admit that their presence may not be necessary with buffer zones in place.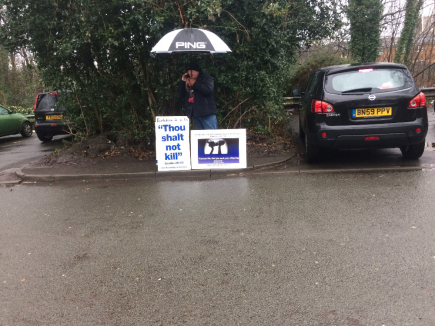 Molly is a second-year English student and regularly volunteers outside the Fallowfield clinic. She said: "If we had a buffer zone, even to the end of the road, it would stop [protestors] from standing directly outside the clinic which is where their presence is most damaging.
"We're here to remind women that there's not just people who don't agree with what they are doing – we want to support them with their choice."
A spokesperson for Marie Stopes told MM: "Ultimately, we believe every woman in the UK should be able to access abortion services without harassment and we hope this decision marks the beginning of the end of the harassment these groups undertake nationwide."
Beth added: "In general, the feeling is very much that nobody wants them there."