A Manchester porn star has said that sex work is not the 'orgasms all day' dream job or the degrading desperate measure.
It is simply a way to make money for her family and retire early through the sale of a 'valuable commodity' – her vagina.
Finding stories about the unfortunate and sometimes harrowing lives of sex workers is an easy thing to do whether it's on the internet, on TV or in the papers.
And to combat this negative view of the industry – one that often leads to the men and women involved being stereotyped as enslaved, impoverished and therefore weak – the media have recently shifted focus to the porn stars who just really love sex.
Even though the life of an adult performer is not always sunshine and daisies or as simple as stripping down to nothing, it's not always the case that they have a horrific backstory.
But, at the same time, not everyone does it for the pure enjoyment either. There are some people who are sex workers because it is another way to make a living and a pretty good one at that.  
Angel* is one of these people so MM caught up with the 33-year-old nude model and performer to find out why she decided to join the sex industry, the ins-and-outs of her profession and how it has affected her life.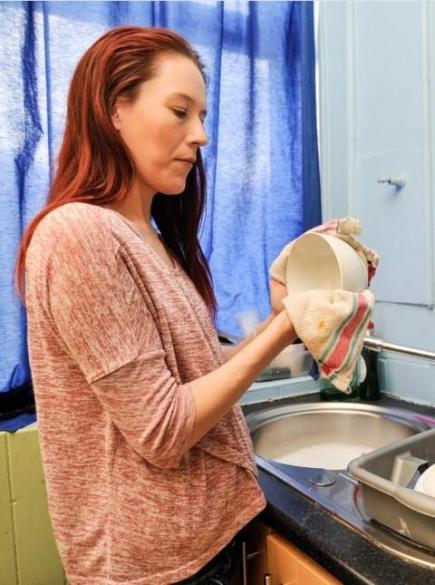 VALUABLE COMMODITY: Angel says her vagina is a means to an end
She said: "I made myself a five year plan, to go into the industry and earn as much as I can doing what I'm happy to do.
"After that I plan to retire, put my feet up and enjoy the money that I've made.
"So far I've done normal pornos, solo masturbation videos, public masturbation videos, fetish work, threesomes and many more.
"Soon I will also be shooting golden shower videos for the launch of my website.
"I am open to most styles other than anything that can mark my body and disfigure my vagina.
"At the end of the day my vagina is a very valuable and sellable commodity and that is what is going to make my money.
"At one point I had to use a toy called 'The King Kong'. It's 10 inches in length and five inches in girth. That really made my eyes water!"
The mother-of-four and former masseuse explained that her job provides the perfect way for her to not just provide for her family financially but spend time with her girls thanks to the 'flexibility'.
Being a mum also means Angel's films fall into the MILF category, which means she's never short of viewers.
"I am currently marketed as a MILF because I have four daughters who are eight, six, three and two years old. So I already have a target audience and a local fan base," she said.
"Being in adult industry allows me to work from home and be quite flexible with my work hours which my kids benefit from.
"This profession allows me to look after them, do their homework with them, and put them to bed which a lot of mums can't do these days.
"In the next year I am hoping to increase my income to around £6,000 a month. I just want to have enough money for my family and kids and their future.
"I'd like to open a B&B with my husband and kids and also I'd like to have my own dungeon where I could teach people how to be a dominatrix or submissive."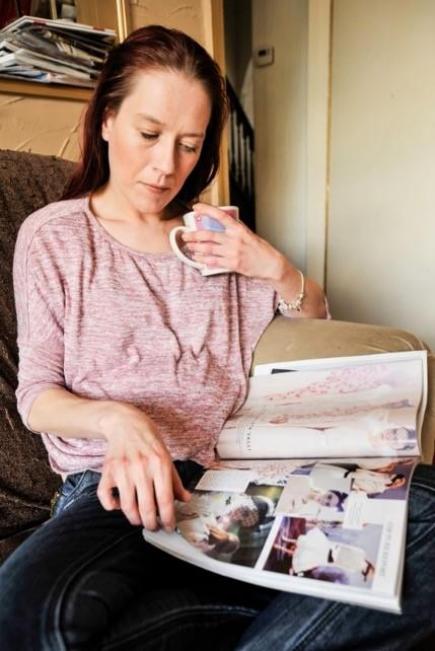 WATCHING: Angel got into porn after attending swingers parties with her husband
The porn star got into the industry after realising during swingers parties with her husband just how much people enjoyed watching her have sex.
She said: "In my personal life me and my husband have always been to swingers clubs for the thrill and soon after I realised that people like watching me have sex," the actress said.
"Not long after, people began to pay the club to watch me and my partner have sex, which got me thinking that I have got something that people are prepared to pay for."
And her 42-year-old husband is very supportive of her work and 'proud' of her drive and ambition.
He told MM: "I am very proud of her. Even though I can sometimes get jealous I have never felt uncomfortable about her chosen job.
"I don't have much involvement with her job apart from driving her to the shoots and occasionally joining her due to certain requirements.
"I know that with her ambition and talent she will go far."
But Angle does feel she has to keep her career in the sex industry a secret from her parents.
"My family know that I do erotic modelling but I am keeping this part as a secret because they will be concerned about my safety," she added.
Research by Rachel Harding has revealed that more than four in five (81%) women in sex work have been verbally or emotionally abused.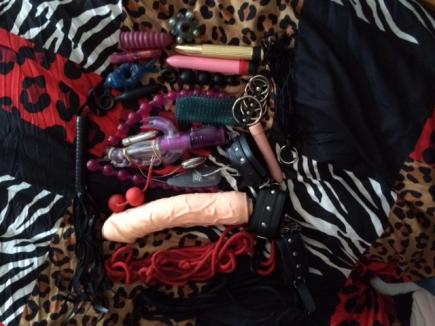 TOOLS OF THE TRADE: Angel's sex toy collection
And more than two thirds (69%) had experienced domestic violence while 42% had been sexually abused and a third (35%) had been raped.
Yet against all the odds Angel has never been mistreated by her clients and says that her and her partner make sure everything is black and white before taking on a job.
"Not many people know that when we are shooting an adult video we are surrounded by lots of people and it's actually quite safe," she said.
"I have never been in a situation where I was forced to do things I was not willing to do. Like, I'm happy to take three men at once but anything more than that is classed as a gangbang which I'm not into.
"The only time I do things I don't like is during sub-dom sessions. There have been times where I've had to stand on all fours with a dog collar and I would get humiliated if I failed to do what I was required to do."
*Angel is her porn star name. She did not want her real name to be revealed.
Pictures by Koray Erol, with thanks.