Forgettable pop fad Mika once sang 'big girl, you are beautiful' and a Gorton school worker is aiming to prove him right by taking the title of Miss Plus Size International.
The beauty pageant for larger woman is heading to Manchester with an international array of curvy honeys next November – but Rachael Nock is hoping the prize will be staying in nearby Gorton.
The Administration Manager at Abbey Hey Primary School, where she has worked for a decade, is swapping pencil-pushing for the glitz and glamour of the catwalk, taking on a field of stunners from all over the UK and as far afield as Cameroon, Lebanon and USA.
But winning the prize is not the be all and end all for Rachael. The budding beauty queen overcame depression to enter the world of showbiz in a bid to boost her confidence and love for her curves. 28-year-old Rachael told MM:
"I've never done it before and it's a first time thing and I'm quite nervous. But I thought it would be quite a good thing for my confidence.
"I have suffered from depression and I have been in some really dark places with it. Some-times have been better, but I can be an inspiration for quite a few people and be more accepting of my own body as well."
With obesity being an ongoing health issue in the UK and beauty pageantry involving young children increasing in popularity, which also viewed with a cynical eye by many, the competition could be a target of controversy.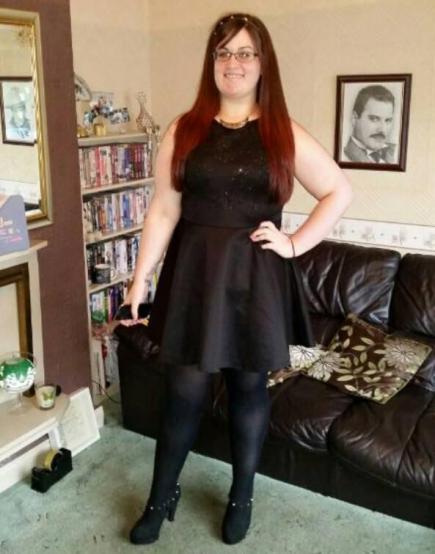 SNAP HAPPY: Rachael is hoping to beat depression with her beauty career (©Facebook with thanks)
In fact, organisers Big Girls Paradise themselves are wary of their own creation that looks to change how plus size ladies are viewed and aim to show that 'there is life after size 18'.
They even make it clear that they 'do not condone obesity'.
In a world where the showbiz pages and Hollywood red carpets are dominated by stick-thin babes, Rachael insists that the contest can challenge perceptions of the larger lady.
"If a beauty pageant is done in a tasteful way, it's fine," she said.
"I think it's great for plus size people. We get quite a lot of negative press. It's not about being obese or overweight, it's making people more accepting of their bodies because there are more people now who are plus size.
"I've always been a big girl. I was 11 pounds when I was born. I've always been told 'you're really pretty… for a big girl'. It's time to lose that tag."
"People should be more confident. We have seen celebrities come through like Adele and [entertainer] Rebel Wilson. I think it should be celebrated now."
Rachael's rise to prominence came after she applied online on September 13.
Just two weeks later, Rachael was summoned to Birmingham for a rigorous group interview with a panel of judges, giving her a chance to size up the opposition.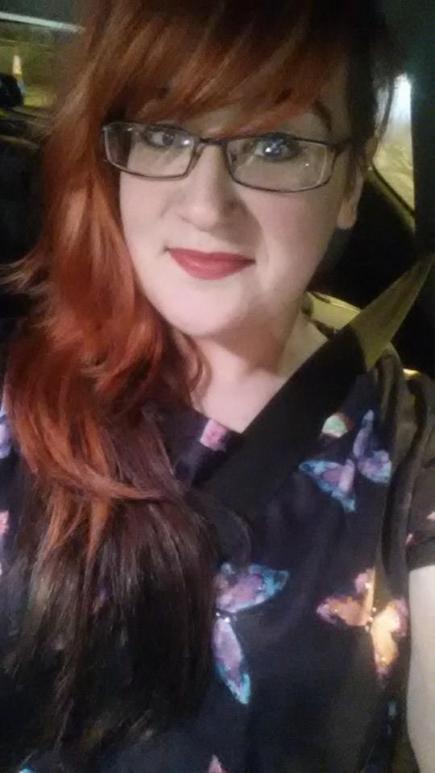 SELFIE STAR: The beauty queen wannabe practices her perfect pout (©Facebook with thanks)
The modelling virgin, who was initially inspired by a friend who previously took part in the completion, is off to a 'boot camp' in Bournemouth to whip herself into shape for the new year.
Miss Plus Size hopefuls will be put through their paces at the camp, showing them how to make love to the camera and work it on the catwalk like a pro.
But forget reality TV-style bitchiness and backstabbing, these girls are already BFFs for life after their Birmingham rendezvous – so it's fair to say the catfight for the ultimate prize will be fought without the claws.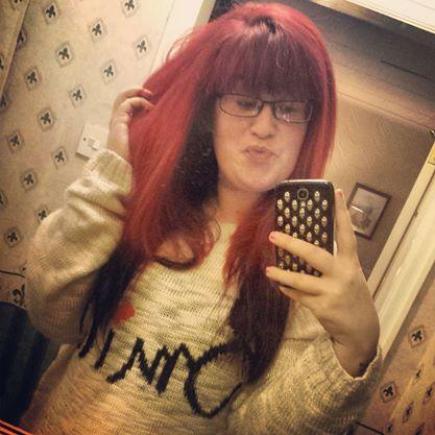 POSING PRO: Rachael is learning how to own the catwalk (©Facebook with thanks)
"We have all been getting to know each other on Facebook and everyone I have met has been great," Rachael said.
"It's just like we have known each other for years. It's not just a load of beautiful girls in one place. You know what girls are like when they get all together, we never stopped chatting!"
With a question round that will test brains as well as beauty, an evening wear contest where the girls don their Sunday best and the prospect of posing in a swimsuit, the winner will have to excel to come out on top.
And Rachael cannot wait to strut her stuff at the competition next November, which is taking place at Manchester's Palace Hotel.
"I'll be on home turf and it'll be definitely good for my confidence, it's my chance to show off my home town," she said.
"I'm most excited about the evening wear round. Us girls love to glam up!"
Rachael is arriving into a whole new world – it's certainly a far cry from the school halls she has worked in.

WHOLE NEW WORLD: Rachael is making the move from classroom to catwalk (©Facebook with thanks)
In fact, it's her memories from her own school days on the playground that drive her on to show that big girls are indeed beautiful.
"As I got older I got more used to it," she said.
"When I was in school it was difficult, you are constantly compared to other girls. But I am one of the lucky ones really. I embrace it and it has never been an issue for me."
The contestant who gets the most likes on her Facebook page will be awarded a price by the competition organisers. Vote for Rachael here.
Image courtesy of Facebook with thanks