James Martin Manchester is one of the most popular dining haunts in the city, with its classic, seasonal fare ranking in The Sunday Times Top 100 Restaurants across the UK.
Its special menus showcase only the finest local produce, which is one of the main reasons why people venture into the city for a spectacular dining experience.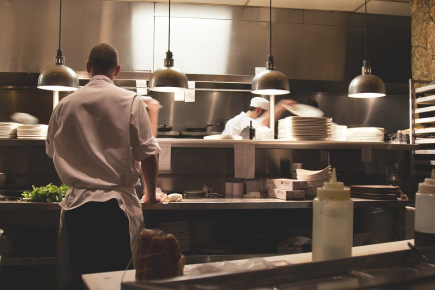 Image: Pixabay
The restaurant has courted fresh media attention of late after the recent success of the eatery's Chef de Partie, Exose Grant Lopo-Ndinga. Mr Lopo-Ndinga reached the final three of the BBC's hit cooking show 'MasterChef: The Professionals', before ultimately losing to Stu Deeley who was crowned the 2020 MasterChef winner.
Aged just 22, Lopo-Ndinga was originally a London native but moved with his family to Manchester at a young age, where his African mother quickly introduced him to the merits of African flavours.
He told The Caterer in a recent interview that he would always "be in the kitchen watching [his mum] and asking questions" about her African dishes.
It wasn't until secondary school that Lopo-Ndinga's potential as a chef in his own right came to the fore. A successful food tech lesson and a delicious home-made tomato sauce that his "teacher told everyone to taste" inspired him to pursue a career in food.
From Trafford College to James Martin
Exose then studied Professional Chef Skills and Pastry Skills at Manchester's Trafford College, before securing a prestigious role as a Chef de Partie in James Martin's fine-dining restaurant situated in the Manchester235 casino.
In the last decade or more, land-based casinos have sought to diversify, providing unique sensory experiences aside from their table-based casino action. That's largely due to the increasing accessibility and popularity of online competitors.
A quick glance at Casino Wings further serves to demonstrate how competitive the wide world of online casinos is in the UK alone.
Martin himself, who is widely regarded as the king of Saturday morning cooking programmes, described Exose as an "extremely talented and creative chef" who is "always ready to learn".
Exose's "sweet tooth" has driven his successful cake-making sideline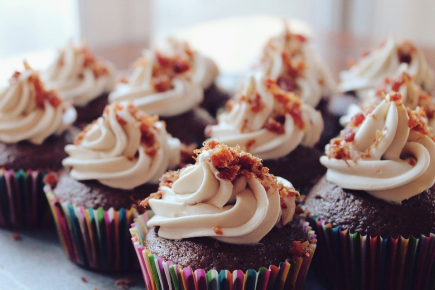 Image: Pixabay
There appears to be no end to Exose's culinary – and entrepreneurial skills – given that he also runs his own cake-making business in his downtime away from James Martin Manchester. He founded Granted Cakes at the tender age of 17 due to his "sweet tooth".
The business has grown through the years, with Exose working alongside a small team of friends to help create celebration cakes for all occasions, as well as hugely popular cupcakes, cheesecakes and many other sweet treats.
During his MasterChef journey, Exose has wowed the judges and the viewers with a great selection of innovative and elaborate dishes, with the show helping to get his "confidence and passion back" in the kitchen.
Exose alludes to the fact that he will always be grateful for the opportunity in MasterChef, giving him the self-gratification that he knows what he is capable of in the years ahead.