Zahid Hussain pauses for a moment. He starts counting on one hand, and then on the other.
I have asked him how many languages he speaks.
"Seven," he eventually says.
Hussain was brought up trilingual – English, Urdu, Punjabi – and used to say he spoke three different Punjabi dialects. "But last year I discovered one of them is considered a separate language. I was over the moon!" The extra language is Pahari, which is sometimes considered a Punjabi dialect – "but actually," he tells me, "it is not from Punjabi, it's from a different root."
Seven – rounded out by French, Spanish and Italian – is a conservative estimate. "My mother tongue, technically, is Pashto," Hussain says, and he's been brushing up on it during lockdown. He's also trying out Mandarin.
When I mention I lived in Germany for three years, he switches into that. "Ich verstehe ein bisschen Deutsch," he says – "I understand a little German" – in an accent considerably better than mine.
Clearly, he is a useful person to have around for a festival celebrating linguistic diversity.
Hussain is the chair of Manchester City of Literature, the organisation which puts on the city's annual celebration of International Mother Language Day.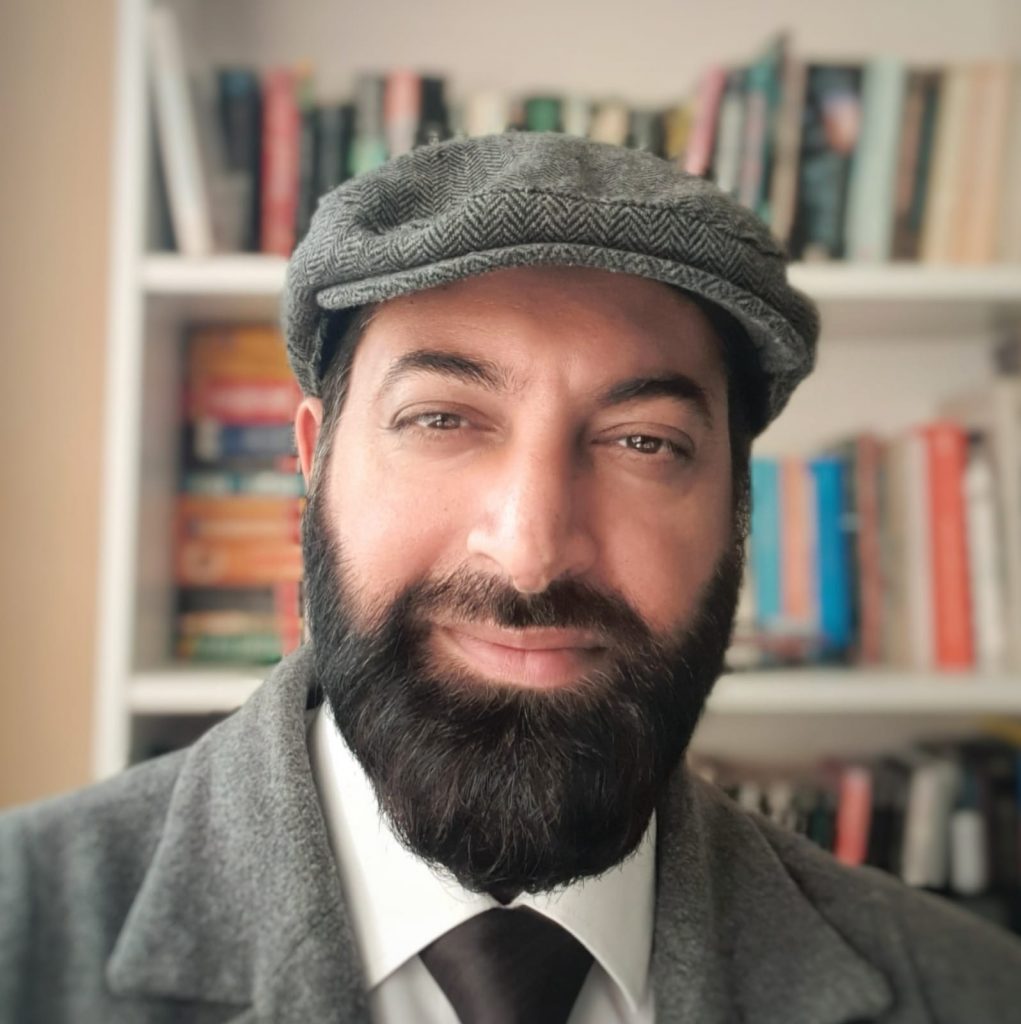 He's also a Manchester resident of 20 years, and justifiably proud of the fact that the Greater Manchester area is home to some 200 languages.
International Mother Language Day itself, run by UNESCO, is celebrated around the world on 21 February, but Manchester's festival extends from the 16th to the 28th.
This is its fourth year here, and Hussain is confident that 2021's festival will be the most popular yet, despite, or perhaps because of, the inevitable move online.
"We miss the touchy-feely side of it, of course. But in a way it lets more people in, it makes the event much bigger, and much wider than Manchester, which is exactly what we want.
"We really want to give the signal that Manchester is open for business, and Manchester is the world, so if you want to come and work with us we're going to work with you – and languages and culture are things that we respect and honour."
The festival's many events involve partners including the city council, Manchester Libraries, both the University of Manchester and Manchester Metropolitan University, and the latter's newly launched Manchester Poetry Library.
"There's lots of things going on this year that have never happened before," Hussain tells me. "It's absolutely packed."
As well as events celebrating Manchester's own linguistic diversity, online events include bilingual poetry readings, Mandarin taster classes, and sessions focused on two of Manchester's fellow cities of literature, one far away, one near: Tartu in Estonia, and Nottingham.
There's also a "Multilanguage Mushaira", where anyone can get involved and read poetry in their language of choice, and events for children, teachers, poets and translators.
There's even an "Audio Cookbook", celebrating culinary as well as linguistic diversity.
Around 40 percent of young people in Greater Manchester speak more than one language – "That's just phenomenal," says Hussain. Yet people don't always think of multilingualism as a positive thing. "There is a kind of subconscious bias."
Hussain notes with exasperation how hard people try to get French pronunciation correct, yet don't even listen when he pronounces his own first name. "My name is Za-hid" – with the stress on the first syllable. "Almost every English person I meet will say Za-heed, even if I've just said Zahid."
It's strange, when the truth is that the benefits of knowing other languages are well established. Multilingualism may even help to lower the risk of dementia. Also, more simply, different languages open up new horizons. "The fact that somebody comes from two, three, four cultures, that there's hybridity in some way – this doesn't make us weaker, it makes us stronger.
"Linguistic diversity is the very creativity that keeps us alive, and having more of that, we have more ideas to share, we have greater connections, things we would never see, metaphors common in one language that we'd never even have considered in English. Our minds are functioning differently."
Hence the festival. "It's a great opportunity for us to bridge the divide, to actually show that at the end of the day, whatever language we speak, we're all human.
"Diversity is strength," Hussain adds – not least in Greater Manchester, the home of 200 languages.
Events celebrating International Mother Language Day 2021 run online from 16 to 28 February.
Main photo: North City Library celebrates a previous year's International Mother Language Day