Manchester music legend Johnny Marr recently revealed that the city's 25-storey CIS building provided the unlikely inspiration for a love song that featured on his recent solo album.
The former Smiths guitarist – a self-admitted fan of architechture – confirmed that the song Dynamo from his latest record Playland was indebted to the 1960's Grade II-listed structure.
With this in mind, MM took to the streets of Manchester to discover which buildings the public felt were worthy of being celebrated through song.
Briana Richardson, a 24-year-old PR agent from California, stated that she loved all the old buildings in Manchester.
She said: "I'm from California and you don't see many older buildings there. The Town Hall is particularly nice, but I just enjoy how much history there is in Manchester."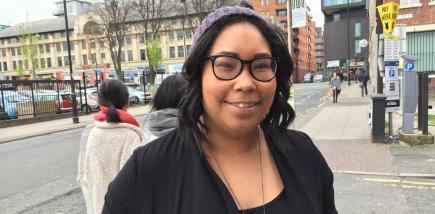 HISTORY: Briana Richardson believed many older buildings were worthy of a song
Paul Davison, 45, from Bolton, listed the Town Hall as one of his favourite buildings.
He said: "It has beautiful Victorian architecture and is a truly classic building."
Lee Upton, a 47-year-old builder from Manchester, listed the 52-storey Beetham Tower as a building he is particularly fond of because of apersonal connection.
He said: "I helped to build it and every time I look at it I am reminded of the part I had in designing one of the best looking buildings in the city."
Adam Ahmed, a 18-year-old shop worker from Salford, was also fond of the Beetham Tower and discussed how much he'd love to stay there.
He said: "You can see it wherever you go and I would love to stay inside. The rooms look incredible in photos and the views must be really nice."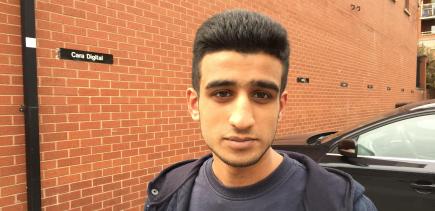 INCREDIBLE: Adam Ahmed felt the Beetham Tower deserved a song
Mike Preston, a 44-year-old Chief Technology Officer from Yorkshire, stated that his favourite building in Manchester was the Central Library.
He said: "It's an iconic location, with so much of interest inside it. I also like how its not square, the circular shape is just so different than everything else you see."
Kim Chamberlain, a 22-year-old services assistant from Manchester, held the same viewpoint.
She said: "I'm a big fan of the Central Library. It's just such a nice looking building and really stands out from the other buildings in the area."
Danny Murphy, a 26-year-old total services manager from Manchester, spoke of his love for Old Trafford – the home of Manchester United.
He said: "It's the Theatre of Dreams and the home of my favourite team. It will always fill me with pride to look upon Old Trafford."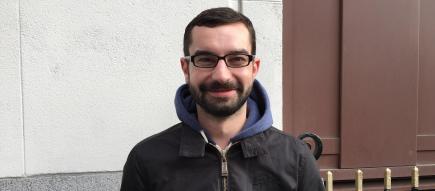 THEATRE OF DREAMS: Danny Murphy said Old Trafford filled him with pride
Laura Simpson, a 48-year-old credit control specifier from Manchester, spoke of the history relating to the Albert Hall.
She said: "It is a wonderful building to behold, with terrific architecture. There is also a lot of history there and I'm happy that it is still used to this day."
Rachel Margetts, a 22-year-old musician from Durham, described her affection for Islington Mill which has been converted into a venue for music, art exhibitions and film.
She said: "I believe it is one of the oldest mills in the country and is a truly wonderful space. The inside is so spacious that it can be used for a wide variety of purposes and is always worth checking out."
Nick Holmes, a 35-year-old senior recruitment consultant from Bury, lamented the demise of the Cornerhouse stating that it was an 'iconic part of the city'.
He said: "It is disappointing that it will not be there anymore and will instead be another apartment block.
"I signed the petition to save the place from closure, and at least it will live on at a new location, but it is still a great loss for Manchester."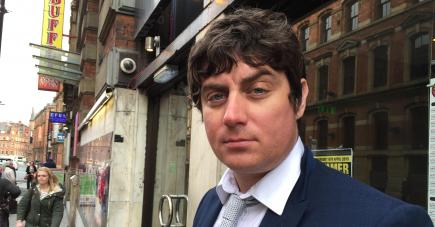 ICONIC: Nick Holmes said that the Cornerhouse deserved a tribute song 
Luis Walters, a 24-year-old managing editor originally from Cardiff, spoke of a recent addition to the Manchester skyline – the Gotham Hotel.
He said: "I love the style of the place, its very reminscent of classic New York buildings and the rooms inside look phenomenal, I really wish I could afford to spend the night there."
Image courtesy of Mikey via FlickR, with thanks.