Elite firms are more likely to hire 'posh' graduates than bright members of the working class, a report from The University of London has claimed.
The report, commissioned on behalf of The Social Mobility and Child Poverty Commission, was based on interviews with staff from 13 accountancy, law and financial service firms.
It claimed that working-class applicants to graduate schemes run by these firms needed higher qualifications to be successful than their privately educated peers, whilst placed importance on a candidate's 'polish'.
This 'polish' refers to a number of factors including accent, travelling experience and a confidence seemingly only derived from being wheeled out by parents at endless black tie functions, being forced to exchange pleasantries with similarly privileged individuals.
The Independent published a test on Monday designed to decipher whether you would make the cut, posing the questions:
Did you go to a selective state/ fee-paying school?
Did you go on a gap year?
Have you seen a lot of the world?
Have you/are you due to graduate from a Russell Group University?
Were you a member of a debating or public speaking society at school?
Though the city boasts a Russell Group university, Manchester prides itself on its working class, northern roots, so we'd assume that a lot of us would't make the cut.
To find out, MM took to the streets to see if the average Mancunian scrubbed up well enough to be considered as posh.  
In this instance, 'posh' is determined as answering in the affirmative to three or more of the above questions.


Not the most scientific of experiments we will grant you, but MM discovered that two thirds of Manchester is conclusively (…) not posh.
The mixture of University of Salford, Manchester Metropolitan University and non-graduates interviewed out-balanced the University of Manchester Russell Groupers.
Furthermore, although many claimed to have seen the world, and a fair number had been on gap years, most people did not go to a fee-paying or selective school, and just one person took part in school debates.
But what did those we spoke to think of the report's findings?
Unsurprisingly, many were more than a little affronted.
23-year-old University of Salford graduate Chris Lowe said that it was attitudes such as these which were 'stopping him from getting a job'.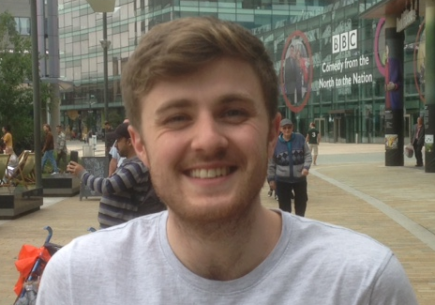 UNFAIR: Chris believes that elitist attitudes are stopping him from getting his dream job
"I did my time at University and now I'm stuck with either doing something I hate or hoping that recruitment policy changes," he said.
Sam Byrne agreed, and although the 21-year-old Salfordian MMU student is yet to apply for jobs, he is pessimistic over his chances of securing a position befitting his expectations.
He said: "I'm a law student and I knew when I started that I'd picked something that was hard to get into. Stuff like this just makes you think, 'what's the point?'"
Media City colleagues Jamie Smith, Phil McCallister, Sharon Turner and Sid McDonald all confirmed that the report's findings were very much in line with their own experiences of life at a prestigious corporation.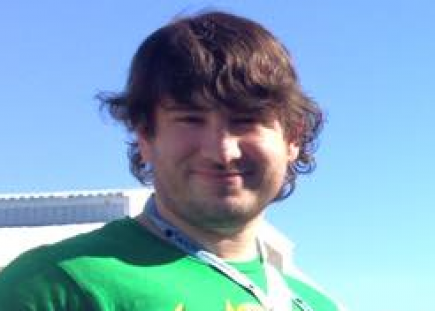 STICK TO YOUR KIND: Jamie has noticed class bias in higher paid roles 
Jamie, a 28-year-old technician from Kent, said: "Up to a certain level in this business, you have people from all walks of life. But the higher up you get, the more they seem to stick to a type."
26-year-old local lad Phil agreed, saying: "All them that you meet off the graduate scheme are the same; different versions of the same people."
Essex-born Sharon, 38, went one step further, saying that her employers was run like an 'old boy's club', whilst stating that the fact that other businesses seemed to be ran in the same fashion didn't surprise her at all.
Francesca Berardi, a 20-year-old second-generation Italian now studying her native language at UoM, fell within the test's description of posh, but refused to accept the adjective as applying to her.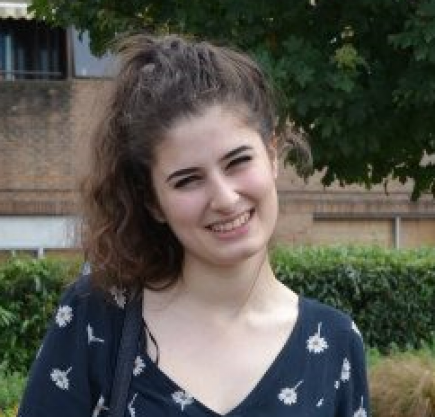 TAKE ADVANTAGE: Francesca admitted that she would use her 'posh' background to get a job
"I'm definitely not posh," she said.
"It's sad that people are employing people just because they think they're posh though.
"Saying that, if 'being posh' can get me a job, I'm all for it!"
Didsbury brother's Shakeel and Zaheer Patel, 22 and 24, also ticked the right boxes to impress elitist employers, but they laughed off any suggestion that they would find it easier to gain employment because of their private education.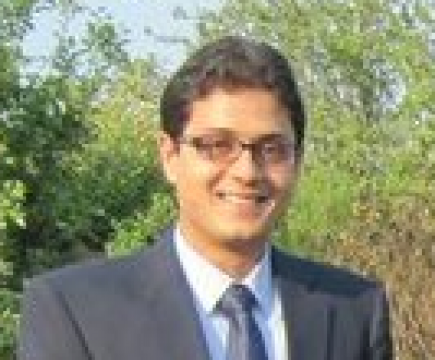 OTHER FACTORS: Shakeel believes that other variables come to play when understanding employability   
"Tell me who these companies are and I'll start applying straight away," joked Shakeel, before Zaheer elaborated.
"So many things go into whether people get jobs — I think the study is simplistic.
"More and more these days, people from different backgrounds are getting chances and I think that we're moving in the right direction."
Finally, 24-year-old data analyst Daniel Maskill admitted that he was not surprised by the report, but said that he cannot find fault with the attitudes of the employers.
The Salfordian said: "If I had a business or I was looking to hire someone, I'd want to make sure I was getting the best worker for the least effort.
"You might be able to find some fantastic prospect in a dead-end uni in the middle of nowhere, but what's the point if you can go to Oxford or Cambridge and find someone ready to walk right in?
"I don't think they do it because they hate poor people or anything – it just makes the most business sense."
Image courtesy of Lucyd*, with thanks.