Film: 'a story or event recorded by a camera as a set of moving images, and shown in a cinema or on television'. Sounds about right.
So naturally, director Bren O'Callaghan's decision to recreate a film with NO images at all, will intrigue many.
But this isn't radio, this is cinema, albeit a slightly different, entirely unique 'cinema in the dark' experience coming to Manchester, which strips the story of its visual elements, and focuses entirely on the power of sound.
Cornerhouse will be presenting the audio-only adaptation of Herk Harvey's 1962 experimental horror, Carnival of Souls, for you to feast your ears (not eyes) upon.
Commissioned by Film Hub North West Central, the auditory experience is inspired by classic adventure radio serials and sensory deprivation techniques, and will take place on Friday February 27.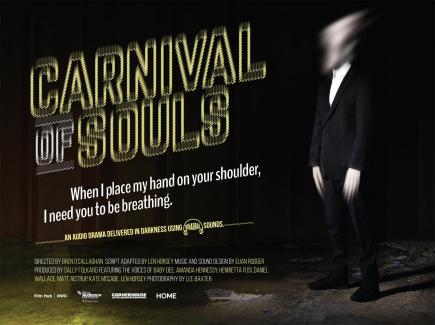 BUCKING THE TREND: Director Bren said instead of following the rise of silent movies, he decided to do the opposite 
MM spoke to Bren about this innovative project, which has been stripped and adapted to unfold in near total darkness, and promises to be unlike anything you have experienced before.
"We've been working on the project for eight months now, but the conversation actually began 12 months ago at a Christmas party when speaking to Euan- the composer and sound designer", Bren told MM.
"We said how our favourite and scariest horror films were the black and white atmospheric 60s films, that encouraged more of the shock to be conjured in one's imagination through the sound, where there is actually very little visual.
"And recently, there has also been a huge trend in silent movies, so we decided to do the opposite."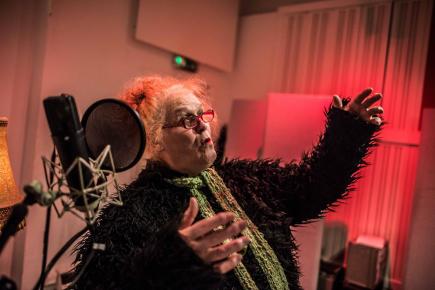 SUGGESTIVE HORROR: The imagination and audio often do a lot to conjure shock in scary 60s films
Bren has used a specialised method of recording sound called Binaural audio, which creates a 3-D sensation, and allows the listener to feel as if the action is happening to and around them.
The effect will be rendered by wireless headphones, which each member of the audience will wear, along with an eye mask which they are encouraged to put on.
That intimate proximity with the sound creates both physiological and psychological effects, allowing the audience to be fully immersed in the drama. So expect a range of reactions, from goose bumps to shivers, to increased heart rate and twitching.
Bren added: "We knew we wanted a film from the 60s that had more suggestive horror rather than shock tactics.
"It would be hard to imagine it for something such as a romantic comedy, but psychological and classic horror films I think suit the adaptation without visuals very well."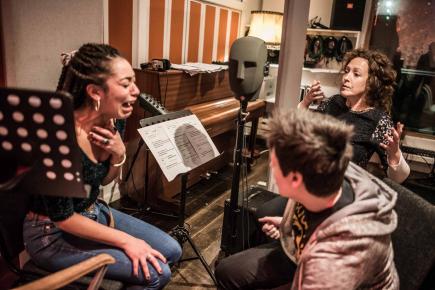 THE POWER OF SOUND: Even a silent character from the 1962 version of Carnival of Souls has been given a voice
The film will follow the original plot in which Mary Henry is the only survivor of a horrific car accident.
She decides to begin a new life in a sleepy American town, which is home to a derelict carnival and dancehall.
But she is haunted by a mysterious figure that slips inside her dreams, and calls her to the ruins of the former pleasure ground – which the local Mormon congregation know more than they choose to reveal.
The film will include an original score, atmospheric field recordings, soundscapes, audio effects and experimental narration.
Bren explained that he did not think he would have much input as the director of a sound-based project, but admitted it was in fact quite the opposite.
"No other project has given me such a sense of spatial awareness that involves directing, and positioning of the microphones and sound sources, as well as the pacing of the sounds," he said.
And it was by speaking to blind and partially sighted individuals, who must contend with poor audio descriptions when watching films, that allowed that 'spatial awareness' to evolve.
Bren told MM: "We had a focus group with those who are blind and partially sighted about what they wanted from an experience like this, and they will be attending on the opening night.
"We are not turning the audience blind. That would be disrespectful. Instead we are levelling the playing field."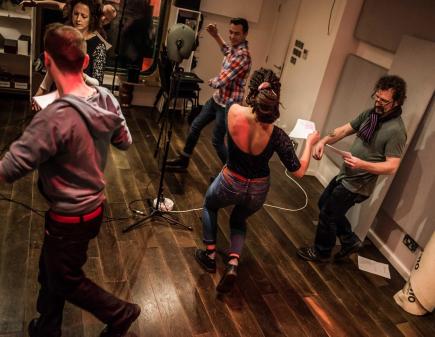 PHYSIOLOGICAL AND PSYCHOLOGICAL: An intimate proximity to the sound allows audiences to be fully immersed in drama
As well as this piece of art being suitable for those with disabilities, the production has gone even further in terms of creating an entirely new outlook on the original film.
One of the silent characters from the 1962 version has been given a voice in this adaptation.
"This character, 'The Man', is said to have inspired various works of David Lynch, so it was an amazing challenge to undertake," added Bren.
"For that character, we brought the musician 'Baby Dee' on board to do the voice work. And as a singer/songwriter, we couldn't help but incorporate some sung elements into the piece as well!"
If you miss the screening at Cornerhouse, the production will be returning for the opening weekend of HOME – Manchester's new international centre for contemporary visual art, theatre and film on Saturday May 23 and Sunday May 24.
Tickets are £8 for adults and £6 for concessions, with £6.50 and £4.50 for members.