Ever wondered why some Instagram users give too much attention to the caption rather than the photo they are posting?
There is power on the Instagram caption that you never imagined. Instagram captions attract people to your post, drive engagement, and give your business those leads it deserves.
There is, therefore, a lot of power for your posts through Instagram caption than you imagined. Find out more about this in this article.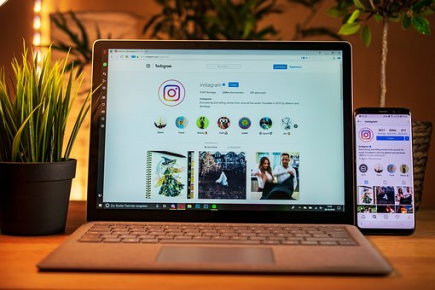 Improve engagement
Whether you're a marketer or not, the sole purpose of posting any content on Instagram is to get people to see it. You need that engagement to your post, whether it's a video or an image.
Of course, the image is still the attraction point, but most people scroll through them. You can get their attention and let them stay longer on the post by accompanying the photo or video with an attractive caption.
A good caption connected to the media is essential to help you get that engagement. An engaging post should be able to inspire your audience and tap into their emotions.
There are so many people posting on Instagram. Getting noticed amidst the heightened competition takes more than just posting quality content.
Everyone is already doing that. You need to connect to your audience and give them a valid reason to click that post and take the necessary action.
Take your time to learn how to come up with Instagram captions Shopify and move your digital marketing efforts to the next level.
Captions carry informational weight
Just posting a video or a photo alone will not tell the reader what it's all about. It is hard to get some Instagram users to watch a video or even view an image when they don't know what the content is about.
Posting a short sentence above the picture is enough to tell someone what it's about and get them to take the necessary action.
Sometimes, the image can be a little complicated and getting people to understand it without a caption can be hard. Captions have worked well for most Instagram influencers.
Fans get to judge them not only by their looks but also by their thoughts, which they mostly share through captions they attach to those images.
The captions act as a way of sharing personal stories, presenting thoughts, and getting feedback. They are more of a way of starting a conversation with your followers and getting them to share their opinions openly.
According to analysis, images accompanied by good captions have proven to get more audience interactions than images posted without any captions.
You need to drive people to your posts using your images and get them to stay longer an engage with you using captions.
work well for your Instagram engagement, and the secret to thriving with them is to be more consistent. 
It doesn't matter whether you choose to use long or short captions, as long as it's simple and clear, and will work well for your content.