Walking in and around Manchester city centre you may have come across a few small, empty metal capsules.
These silver objects are used to store nitrous oxide, or 'laughing gas', which is inhaled to make people feel euphoric and relaxed.
It earned its nickname because it has the tendency to cause uncontrollable chuckling moments after use.
In February this year, these canisters started to seep into public consciousness following a brawl at a McDonald's restaurant in Stockport, Greater Manchester.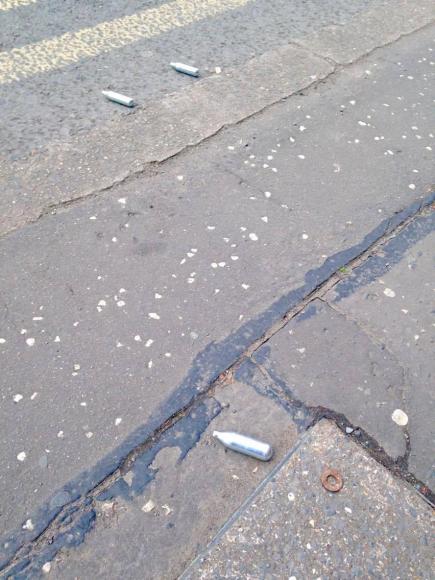 ALARMING: Commuters have voiced their concern over the capsules
The incident involved a gang hurtling the empty nitrous oxide capsules in front of customers, leading to the eventual arrest of a 14-year-old.
It's now become apparent that social media is being used as a tool to distribute this crazed gas drug.
A Facebook page called 'Manchester Gas Guy' advertises the distribution of laughing gas, making it accessible to customers by a mobile number which is also advertised on the profile's display picture.
MM contacted Manchester Gas Guy, who replied with 'no comment' when asked about the distribution of nitrous oxide in the Manchester area.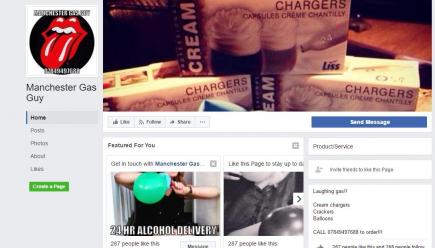 ACCESS: The canisters can easily be purchased on social media sites like Facebook
The availability of laughing gas is becoming increasingly apparent on the streets of the city.
In fact, residents, workers and visitors step over them – sometimes unknowingly – on a daily basis.
A railway commuter said: "When I walk to Piccadilly on Saturday mornings – through the city centre – there's laughing gas capsules on every street.
"I've never understood why people take drugs to have a good time."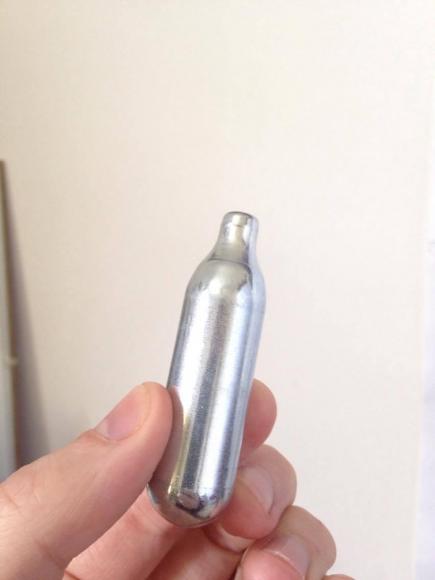 LOOK FAMILIAR? The objects can be found littered all over the city's streets
Unfortunately, Manchester's drug issue does not stop with laughing gas.
The growing use of Spice – a form of synthetic cannabis – has been leaving people in a 'zombie-like' state shortly after the effects have taken hold.
Just last month eleven users required medical assistance on the same day after collapsing in the city centre.
Dr Rob Ralphs, a lecturer and researcher at Manchester Metropolitan University, points to the drug's popularity in the prison system for the present day problems.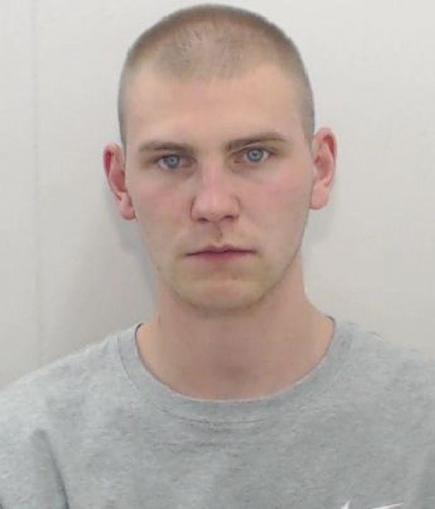 SENTENCED: Spice-user Irving was said to be 'addicted' to the drug
He explained: "Prisons are churning out Spice-users. People are using Spice in jail because it does not show up in drug tests then they are becoming addicted."
In April 2017, Spice-user Jordan Irving, 25, was sentenced at Manchester Crown Court to a 16-year prison sentence after he was found guilty of hacking at a man's arm with a machete.
Defence solicitor Dan Thomas stated that Irving became 'addicted' to Spice while behind bars after serving three years for a previous crime – a mitigating factor in the lead up to his violent crime.