What do The White Stripes, McDonalds and The New Yorker magazine all have in common?
The answer is they are all clients of Grammy-nominated Manchester illustrator Stanley Chow.
After his work was discovered online by the American rock band's management the talented illustrator's career has gone from strength to strength.
The 40-year-old designed a caricature of lead singer Jack White for the limited edition flash drive album of Icky Thump, earning him a Grammy nomination in 2008 in the Best Boxed/ Special Limited Edition category.
While Stanley did not win the award, he admitted the nomination was a big moment for him.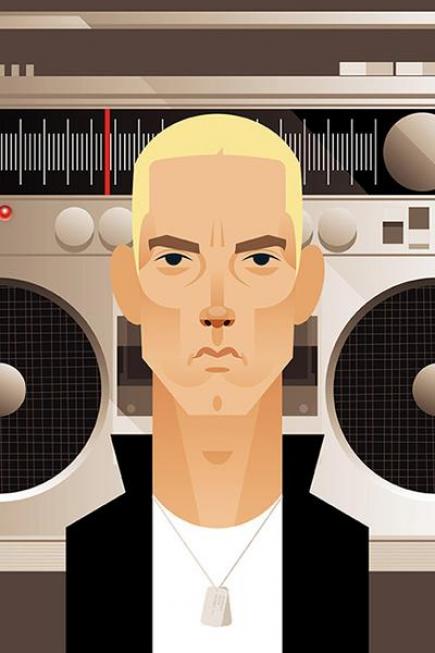 THE REAL SLIM SHADY? The New Yorker's illustration of Eminem
"It kind of turned my career around," he told MM.
"I wasn't struggling before it but I was plateauing, I was just a jogging illustrator really.
"Nobody really knew who I was. I was just drawing pictures as an anonymous illustrator but that gave me the springboard to be an illustrator who people knew.
"Now things are going well. I don't advertise, I just put my work up on websites and it gets seen by quite a lot of people and I'm in a fortunate situation."
Having realised his childhood dream of becoming an illustrator, Stanley is now revisiting his youth with his latest illustrations comprising 'The Takeaway' exhibition, which is currently on display at Manchester's Centre For Chinese Contemporary Art.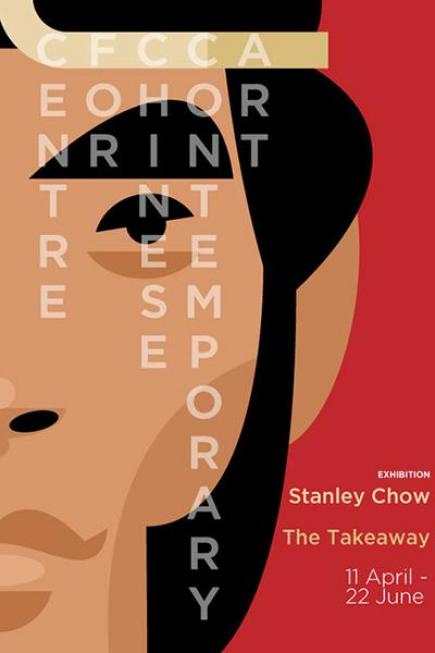 THE TAKEAWAY: Stanley's latest illustrative offering
Stanley grew up in takeaways in Altrincham, Marple and Burnage and recalled his memories of living such an environment for the exhibition, which will enable viewers to 'takeaway' their favourite pieces on its final display day of June 22.
Although as a boy Stanley could often be found drawing his fledgling illustrations on a piece of chip paper, he was in no doubt about the significance of immigrants and the takeaways they have set up, in shaping modern Britain.
"Immigrants have enriched the city," he said. "It makes your mind more open to other things. An interesting thing for me was that the other day I had my daughter coming home asking me 'why are we not Muslim and why don't we go to the mosque?'
"It makes you more aware of other cultures."
Stanley has also been delighted with the public response to 'The Takeaway' since it opened on April 11.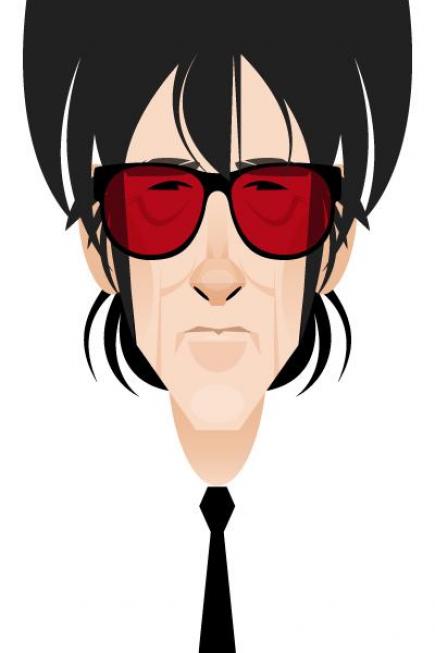 THE BARD OF SALFORD: Punk muse John Cooper Clarke
"The staff at the centre have told me their footfall's increased at the gallery," he said.
"They are basically expecting a massive queue for the final day so it's all good."
A former DJ during his 20s at venues such as Northern Quarter's Night And Day and Dry Bar, music is a big influence on Stanley with his recent portrait of Amy Winehouse being a prime example.
"I like the Amy Winehouse piece purely because it is so simple," said Stanley.
"My favourite ones are those that use the fewest lines really. The ones that are less detailed at the same time show more character.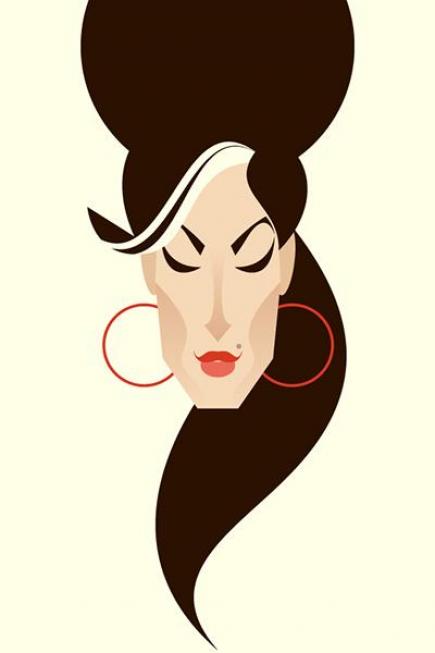 JAZZ SUPREMO: Talented songstress Amy Winehouse
"Amy Winehouse is an odd one because I never really paid much attention to her when she was alive but then I just watched a documentary on her and it blew all my pre-conceived ideas about her out of the water really.
"I've become a really big fan of hers recently."
Fandom is a major part of who Stanley decides to draw when it comes to his uncommissioned work as he admits to being heavily influenced by Panini football stickers, which he used to collect as a child. 
"I remember drawing little football cartoons," said lifelong Manchester United fan Stanley.
"I was always designing football strips and drawing little 'Roy of the Rovers' style strips and inventing football teams and drawing players shooting.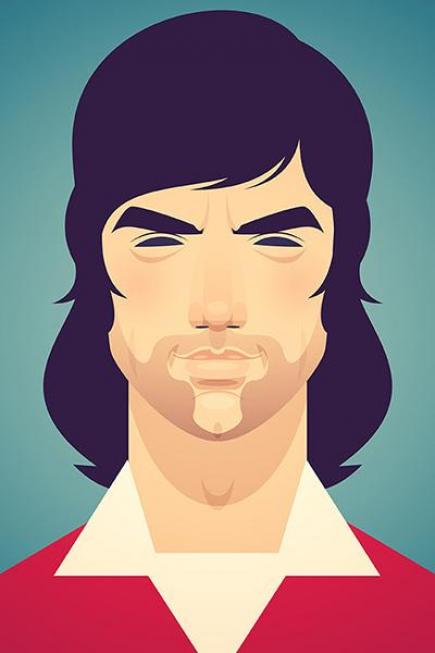 SIMPLY THE BEST: Manchester United legend George Best 
"The footballers I choose now, I'll think 'he scored a great goal or he did something amazing so I'll draw him then'."
With the ever-growing buzz surrounding his artwork following his Grammy nomination, Stanley soon found himself on the wish list of McDonalds and The New Yorker magazine.
For McDonalds he created the characters that featured on their interactive advertisement at London's famed Piccadilly Circus.
While for the New Yorker, Stanley has designed the avatars for each of the magazine's writers which they used on Twitter, and also illustrated film reviews, book reviews and political pieces.
Stanley, who still illustrates for the magazine now, conceded that the notion of his work being published and viewed halfway across the world took some getting used to.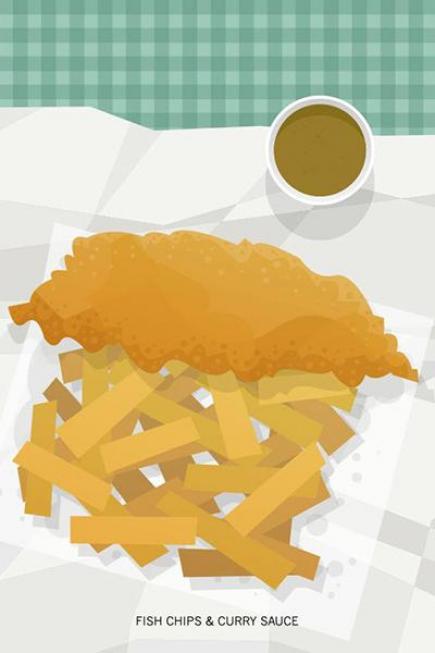 POIGNANT: Stanley's fledgling illustrations were drawn on chippy paper
"I guess it was quite weird getting work in America when I was starting out," he explained. "Talking to Americans was a weird thing as well.
"You're kind of only used to hearing their voices on TV, so speaking to someone from America on a daily basis in the early days was really weird but I've got used to it now."
With a huge portfolio of work now under his belt, Stanley finds it hard to pick a favourite piece from his creations but ultimately pinpointed an illustration that signposts one of his first loves – music.
"It's an illustration of my record player," he said. "It's a very simple geometric illustration but it's a little bit different from what I normally do but it stands out because it's illustrating something I love.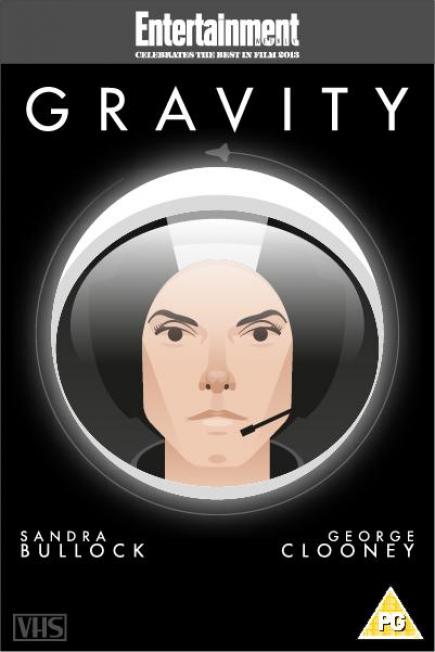 HOLLYWOOD: Illustation for award-winning Gravity
"It's so simple. None of my illustrations are actually drawn they are just about circles and rectangles and putting them all together and making a nice image."
So what's the best thing about being an illustrator? According to Stanley it's allowing the creative juices to flow.
"It's the fact that you are creating things," he explained. "As a creative person you just want to see things being created and on walls and in books.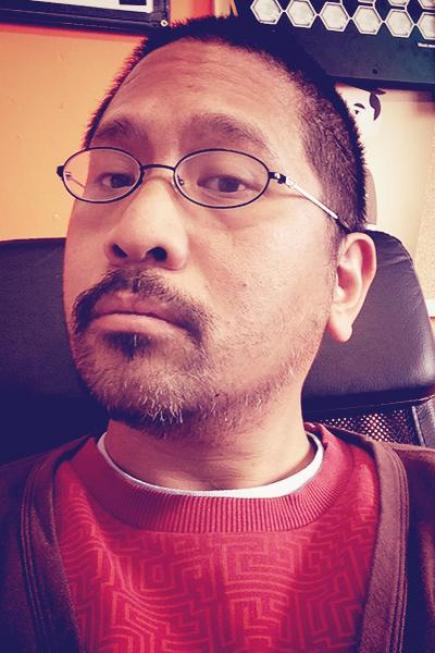 THE MAN BEHIND THE DESIGNS: Stanley Chow
"It's a very proud feeling when you draw an image and then it is used on a poster or something and it is posted up onto a wall."
Currently fronting Greater Manchester Transport's branding campaign for the Get Me There and with commissions flooding in at an alarming rate, Stanley shows no sign of becoming disenchanted with his childhood dream anytime soon.
To see more of Stanley's work click here.
Illustrations, and picture, courtesy of Stanley Chow, with thanks