As world leaders rack their brains about how to tackle the violent actions of ISIS, the family of Salford's Alan Henning await his fate after being taken hostage by the Islamic extremist group. 
Former cab driver, Henning last saw his family at Christmas before leaving to work as an Aid worker in Syria where he was kidnapped by the Islamist extremist group just hours after his arrival. 
Chilling images of Henning, 47, knelt next to a knife-wielding captor have been shown around the world as his family come to terms with the inevitable fact that they may never see him alive again. 
Since 2008, it is estimated that ISIS and al-Qaeda have raked in millions of pounds in ransom payments.
While the British government refuse to pay negotiate with terrorists, this isn't always the case around the continent.
This year alone, three Spanish journalists and four French journalists were freed after payments were received from their respective countries. 
With this in mind, and Alan Henning's fate still in the balance, MM took to the streets of Manchester to ask the following question:
Should the British Government pay ransoms in order to release hostages?
The results of the poll swung favourably in sticking with the government's current policy of not paying ransoms.
A majority percentage of 73% believed we should not comply with terrorists and bow to their demands.
Gavin O'Callaghan, 36, from Stockport believes that it is an impossible situation.
"There is no diplomatic way of dealing with it, all they want is money – it's nothing to do with religion," the SEO consultant said.
Michael White, 54, a civil servant from Liverpool said although he didn't support many of David Cameron's policies, this was one policy he did agree on.
"No I don't think they should pay for hostages," he said. "The situation will mushroom even though it is desperately sad for the families and the aid workers who have gone to help."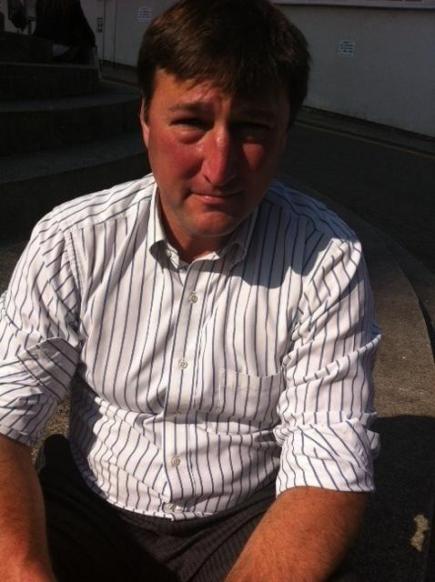 ON THE FENCE: James Bates questions whether paying stops further hostages being taken
Natasha Banford, 44, from Berkshire believes giving in to terrorist demands will simply fuel future actions.
"Tough one, going to say no as you will give them the freedom to carry on doing it," the sales assistant said.
Steve Graham, 44, from, Sale agrees.
"They shouldn't negotiate as it just opens up the floodgates for more ransom demands," the sales manager said.
John Rogers, 60, a civil servant from Manchester, said: "We should stick with our current stance because if we paid the terrorists they would just kidnap more. It wouldn't end."
Anatoly Kulikov, 26, from Chorley, believes the whole situation in Syria is a byproduct of the UK government meddling in the country's affairs over many years, and believes they should pay up.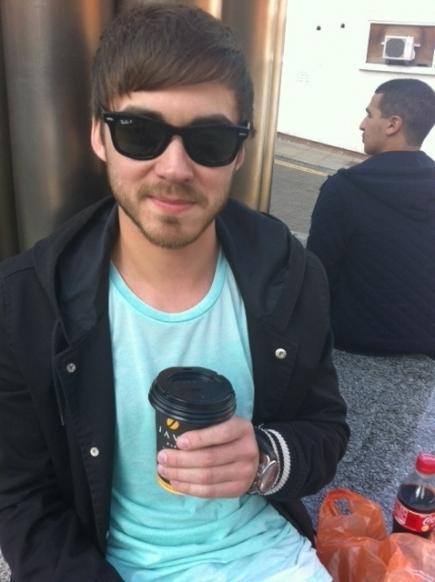 PROPAGANDA: Anatoly Kulikov believes it is the government who are at fault
"If I had family I would try to pay it but as far as I know there are no negotiations," the trainee accountant said.
"The government is at fault for being there in the first place so they should fork up.
"The whole situation has been created over many years. It's all pre-planned, initially sponsored by the US and the UK governments.  
"Most of it is covered up, what is the real reason of the emergence of IS, how did they suddenly appear on the news. All the media is geared to misguiding you – you could say it's propaganda."
Retiree John Davies, 60, from Cheshire said: "It starts an industry, we should not pay to release hostages.  
"The guy currently there was advised not to go past Turkey, politically we are doing everything without paying for them.
"I think the media have done well, it's got to be reported but we have to be careful what we are saying and not to give away too much information."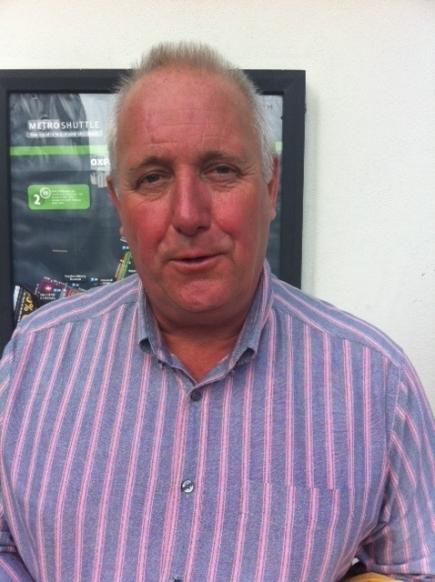 HARD LINE: John Davies says the government will be supporting an industry if they pay
Matthew Callaghan, 26, from the North East, wishes there could be a more peaceful approach.
"If we go in the hard way and send in more troops, it will cause more conflict," the student said. "There's no win win situation."
Karen Turton, 36, a travel manager from Wilmslow, says the government should do whatever they can to save the life of the hostage, whatever the cost.
"I think they should pay because if it was a member of my family, I would want them to come home," she said.
James Bates, 48, a PR consultant from Liverpool, wonders whether paying the ransom has affected whether more hostages are taken.
He said: "I know the French have done it and if the French paid once or twice, did any more get taken after that? That would be interesting to find out."