Young people can often be baffling creatures – outlandish fashion, tempestuous mood swings and devotion to Justin Bieber can make teenagers inscrutable even to those only a few years older.
But perhaps one area where the generation gap is most obvious is in the use of slang and text speak, a distinct language of borrowed words and acronyms perfect for keeping things secret from parents.
A report published by CNN shows a worrying trend on social media of teens making their own online codes to disguise sexual conversations from mums' and dads' prying eyes.
MM asked the people of Manchester to try to decode some of these acronyms and comment on the dangers children face with online interaction.
CAN YOU IDENTIFY THESE EIGHT SLANG CODES? (ANSWERS AT END OF ARTICLE):
IWSN
PIR
THOT
LMIRL
IPN
GYPO 
DOC 
Broken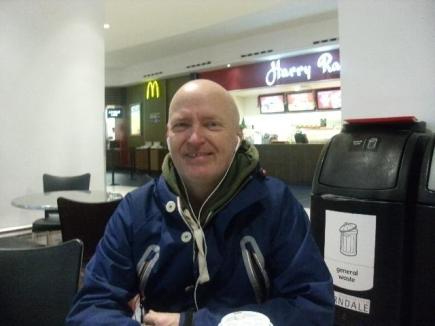 'DEAD SHOCKING': Frank Finnigan said these acronyms make him worry for his nieces and nephews
Frank Finnigan, a 51-year-old postman from Salford, said he was familiar with acronyms in texting but was appalled by the graphic nature of the codes used by kids.
He said: "My sister makes up her own acronyms when she texts me, I can barely read them. I'm old school and like to use punctuation.
"It's a worry because I've got lots of nieces and nephews and the language is dead shocking, plus there's some bloody weirdos out there online."
Jason Hughes, a HGV driver from Warrington, was able to work out two of the acronyms but also expressed his unease about what his kids get up to on the internet.
He said: "I've got two young children so in time it will be a concern. Online if you don't know anything you can get yourself in trouble so I think education for parents is important to give you a head start."
James Farrimond, 22, a student from Leigh, agreed that the internet can be a dangerous place for children but thinks that teens are not so naïve.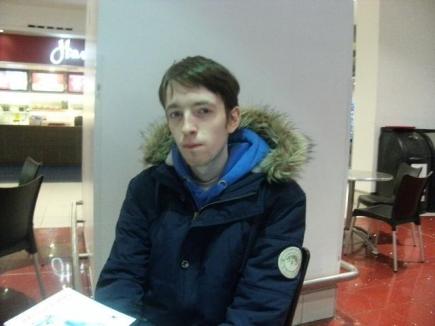 NOT SO NAIVE: James Farrimond said teens deserve more credit and are smarter than we think
"It's an issue because there are some things they should not be seeing but as long as they don't seek out damaging stuff online it's okay," he said.
"Give them more credit, they are smarter than you think and just need to watch out and be careful online."
Joseph Roach, who is 48 and works in retail, said the abbreviations were the kind of thing that you might expect to see on adult websites like Grindr or Gaydar but not amongst young people in chatrooms.
The Manchester resident said: "Teenagers are different these days, but I didn't think they had their own language.
"If I had a kid using these disgusting acronyms he'd be grounded until he was 21. I'd chop of his fingers and throw out the computer!"
Joseph believes children in modern times are more vulnerable to online predators especially those who come from poorer backgrounds.
He added: "Kids have got nothing to do these days, youth clubs have closed down and they spend more time on the computer."
Tom King and Aaron Healy, both 19-year-old students from Knutsford, were at a loss to decode the modern online lingo and thought it showed a worrying change in society.
Tom said: "It was just 'LOL' and 'WTF' when I was younger and it was common sense that you didn't talk to anybody you didn't know.
"The social norm has changed. Kids are doing 'it' all the time now. The other day I saw a 10-year-old with a new iPhone on Snapchat, who knows who could add her and send her pictures."
Fellow games design student Aaron agreed, saying things have moved on from just a short time ago when they were in school.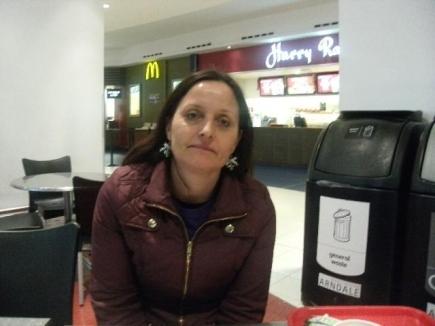 HAVE I GOT A DIRTY MIND? Joanne Nevin caught her granddaughter using an inappropriate app on her mum's phone
He said: "We had MSN messenger as kids but we didn't use it for that. We didn't have codes we just hid our phones when parents walked by.
"I don't understand how they spread. Who knows what an acronym means when it's first used? How does it become a code?"
George Walsh, 29, works in schools as a curriculum manager and fears that a generation of children may be vulnerable because of online interaction.
The Blackburn local said: "It is a concern. I've got a 12-year-old boy who's got a phone and starting with Snapchat at the moment and it's a fine line between trust and how much you pressure kids into behaviour.
"It's not just about my boy but also about being worried for a whole generation of children who are at risk from online predators.
"I'm quite good with computers and I've got firewalls and as long as he doesn't know they are there it won't hurt him to know I'm restricting his access to certain sites."
Tony and Tracy Brady from Stockport were shocked to learn the meaning of the abbreviations and think this new internet slang is a sign of different times.
Tony, a 55-year-old driving instructor, said: "I think these acronyms are terrible, and there needs to be more education for parents and more supervision from schools to protect children.
"Though I don't think there's a way of preventing it completely in this day and age."
And Tracy, a 50-year-old hospital worker, said: "We were kids of the seventies when there was no internet and it was a different world. We didn't need a code."
Joanne Nevin, 48, from Northern Moor was also unable to identify the meanings of the internet slang but says she has personal experience of kids misusing technology.
The retail worker said: "My granddaughter is 12 and borrowed her mum's phone to go on something called 'Have I got a dirty mind'."
She said: "I told my daughter to confront her and confiscate the phone for a few weeks. Kids should be given a couple of chances but there needs to be a point when you stop them."
Joanne says that although she did try to keep things from her parents as a child there was no secret codes.
"All kids get up to no good, but for us it was just 'Shh they're coming' or 'I can hear them on the stairs' as opposed to PIR," she added
"There's too much peer pressure out there now to get the latest phone and be allowed to use it unrestricted."
ANSWERS
IWSN – I want sex now
PIR – Parent in room
THOT – That hoe over there
LMIRL – Let's meet in real life
IPN – I'm posting naked
GYPO – Get your pants off
DOC – Drug of choice
Broken – Hungover
Main image courtesy of BdwayDiva1, with thanks.