Christmas is upon us – and that means giving gifts, chomping on chocolate and basking in all that the holidays have to offer.
However, for those in a gambling mood it's also possible that the festive season could have them laughing all the way to the bank.
This year the bookies are offering odds on a whole host of events and occurrences that could happen around Manchester.
It means that those who are feeling a little lucky could cash in big time before the final sprout has been eaten on December 25.
From music and television to football and weather, here are five bets that could tickle the fancy of any Mancunian. 
White Christmas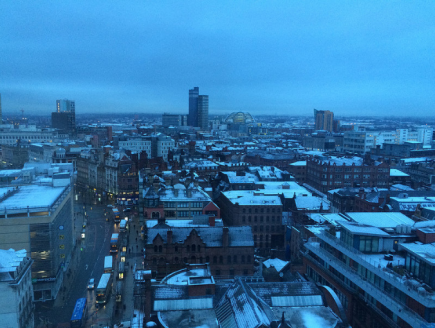 LET IS SNOW: It could very well be a White Christmas
Manchester isn't exactly known for its White Christmas'.
In fact, it's been a fair few years since the city woke up to the sight of snow on December 25.
Anyone who lives in the region will know that the weather is usually unpredictable, so it's always possible that a few flakes could drop from the sky before all is said and done.
Those who can foresee it happening can grab odds of 7/1.
Christmas Number One
There's a rather fierce race taking place for Christmas Number One.
Unfortunately, it doesn't look like a local will be taking the crown this year.
David Beckham's son Cruz was originally a top contender after he released his first single If Every Day Was Christmas.
However, the 11-year-old has seen his chances of achieving the accolade tumble after his odds dropped from 5/1 to 33/1.
Meanwhile, Salford singer James 'Shinny' Davenport isn't faring much better with his optimistically-named track Christmas Number 1.
Despite a huge social media campaign that attracted thousands, the bookies have given him odds of 66/1 to top the chart on Christmas Day.
Christmas Day's most-watched show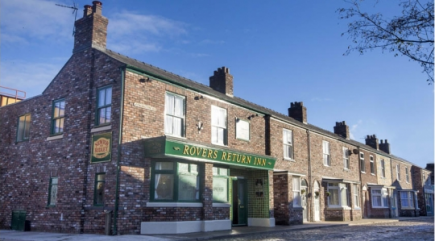 THE COBBLES: Millions are expected to watch Corrie
It's an age old tradition to slump in front of the television after enjoying a turkey dinner.
The amount of people plastered to the sofa usually equates to some of the year's best viewing figures.
But only one show can be the most-watched on Christmas Day.
Coronation Street is expected to pull in millions as it airs an hour-long episode focused on the return of Toyah Battersby.
Anyone who reckons Corrie can trounce their completion can enjoy odds of 16/1.
It would be a great achievement for soap's the cast and crew, especially since the bookies have given their rival EastEnders odds of 8/1.
Meanwhile, Mrs Brown's Boys is the favourite to dominate viewership at 7/4.
Manchester City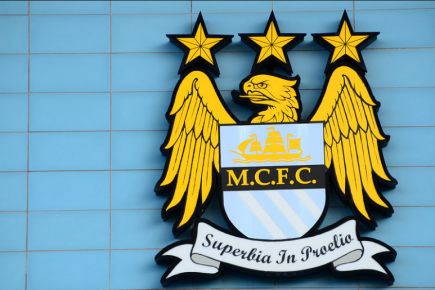 BLUE MOON: City fans are hoping for an easy victory
The boys in blue will clash with Hull City in an away game on Boxing Day.
It's expected to be a decent showing from City and the bookies have given the team odds of 1/3 to claim three points.
On the other hand, it's thought Hull will have an uphill battle on their hands as the squad's chances currently stand at 8/1 to win.
Anyone who reckons the match will end in a draw can take odds of 4/1 for both sides taking a point.
Manchester United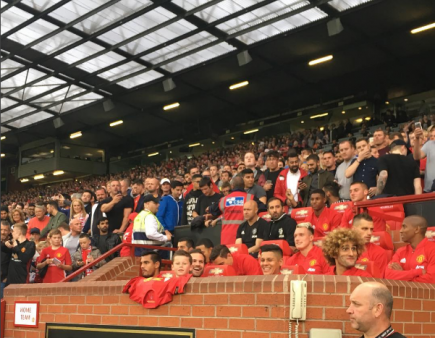 OLD TRAFFORD: United will be playing at home
The Red Devils will square off against Sunderland on Boxing Day.
Being held at Old Trafford, United have odds of 3/10 to sink the most goals into the back of the net.
Sunderland are listed at 10/1 to taste victory, but the bookies reckon a draw would be more attainable with odds of 4/1.
Images courtesy of Karlinski73 and Guts Gaming via Flickr, with thanks.