Dolce & Gabbana and Sir Elton John came to blows last week over the pair's labelling of children born through IVF as 'synthetic'.
In an interview with the Italian magazine Panorama, Domenico Dolce argued that procreation 'must be an act of love', adding, 'you are born to a mother and father – or at least that's how it should be'.
"I call children of chemistry synthetic children. Uteri (for rent), semen chosen from a catalogue," he said.
Business partner Stefano Gabbana added to the debate, saying: "The family is not a fad. In it there is a supernatural sense of belonging."
The backlash from both the celebrity world and the general public has been extraordinary, with a Twitter campaign entitled #BoycottDolceGabbana launched earlier this week.
Sir Elton John has led the charge, denouncing via Instagram the pair's opinion as archaic and encouraging the public to boycott the global fashion house.
MM took to the streets of Manchester, to ask: Should D&G be boycotted for their controversial opinions on assisted fertility?
Adrian Bowden, 25, a teaching assistant from Oldham, was slightly more sympathetic than Sir Elton. He said: "I would say obviously not. I don't agree with what they've said but they have a right to an opinion, even if it is very ill-conceived (excuse the pun).
"If we are going to start clamping down on any opinion that doesn't fit into a social norm, we are edging towards totalitarianism.
"We live in a society in which we are able to make judgments about issues like this ourselves and everybody is entitled to their beliefs. An entire business and the employees who might not share those views should not have to suffer as a result."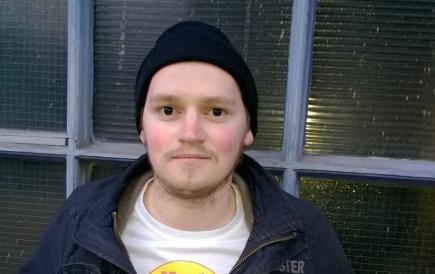 'EDGING TOWARDS TOTALITARIANISM': Teaching assistant Adrian Bowden said the pair have a right to their views
Angela Hall, 35, a fashion buyer who lives in central Manchester, agreed: "They are entitled to their opinions and while they might not be to everyone's taste, it shouldn't represent the company and the business shouldn't suffer the backlash.
"It's like any celebrity or person in a high-profile position must hold a certain set of views these days in order to avoid a global outcry."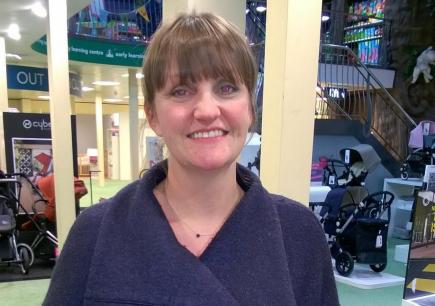 'BUSINESS SHOULDN'T SUFFER BACKLASH': Fashion buyer Angela Hall said the company shouldn't suffer from the comments
Also denouncing their arguments is Ayodele Johnson, 44, a Health and Community Services student from Nigeria who now lives in Gorton, who disagreed with the move to boycott. He said: "IVF and assisted fertility make people happy.
"It doesn't matter how you come into this world, and any medical alternative that helps people to have children who otherwise couldn't do so can only be a good thing.
"But while I disagree with their comments, opinion is a fundamental human right. D&G are not preventing people conceiving via IVF, they cannot influence policy, and thus their opinion is not going to negatively affect anybody's life.
"So I think that opinion and business should be completely separate entities and a boycott is too far."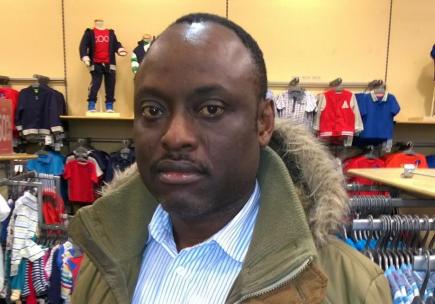 'DOESN'T MATTER HOW YOU COME INTO THE WORLD': Health student Ayodele Johnson said IVF can only be a good thing
Isham Redford, 23, a HR assistant, was very matter of fact on the separation between business and opinion: "D&G are fashion designers, not public health speakers. Whilst their opinions are outdated and unpopular, does this detract from their abilities as fashion designers? Probably not."
But not everyone was so accommodating. Marius Waul, a 27-year-old model from Stretford, said: "I am completely against their message and I think D&G should be boycotted.
"It is not fair to make comments that discriminate on any basis, especially when people spend so much money on their products. Some of those people are probably the people they have insulted."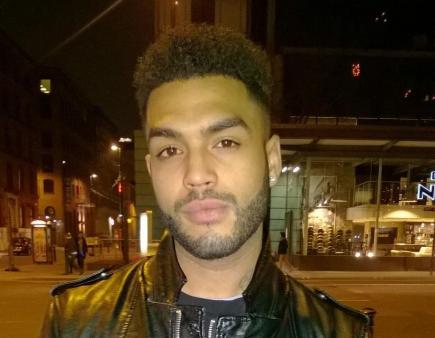 BOYCOTT ALL THE WAY: Stretford model Marius Waul said he is completely against D&G's message
Emma Ross, 23, a Disability Support Worker from Stockport agreed. She said: "I am very liberal and naturally find their comments unacceptable. All that matters is that a child has good parents, love and support.
"D&G are such a big brand and I think they have a responsibility to spread a more liberal message. They need to bring themselves into the 21st century.
"But I also think that there are a lot of multinational companies that are doing wrong, and I feel like some are doing a lot worse and not suffering a backlash on this scale."
Sean Talbot, a 23-year-old editor from Widnes who now lives in the Northern Quarter, also sided with Sir Elton: "What authority does a fashion house have on reproduction? Why have they even entered this debate?
"What they have said is not only offensive to gay couples like Elton John and his partner, but to everyone who can't have children on their own, and more importantly the children conceived that way. I fully support Elton John's call for a boycott."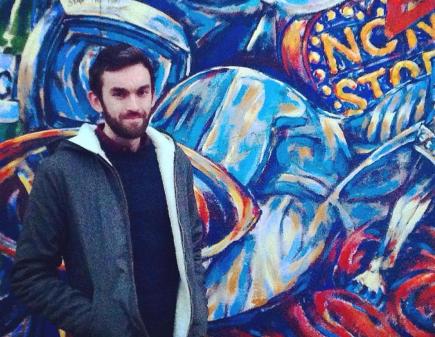 'WHAT AUTHORITY DO THEY HAVE?': Young editor Sean Talbot said the comment wasn't only offensive to gay couples
Yousef Cisco, also 23, who works as a web developer, added: "They should follow the lead of Vivienne Westwood, who fights for social justice and an end to all discrimination. All children are a product of love no matter how they are conceived or raised."
But Theo Chung, a 26-year-old IT Operations manager from Sale, thought it was all just a bit of hot air.
"The statement D&G have released has already caused controversy and negative PR. What use does simply stating #boycott on your Twitter, forgetting the fiasco a few years later and buying that new D&G shirt really have?"
Top image courtesy (L-R) of Business of Fashion, via YouTube, and David Shankbone, with thanks