From training in China with Shaolin monks, to the psychological warfare of the UFC and the heart condition that forced him to stop fighting, legendary fighter Dan Hardy has seen it all.
Now he is lifting the lid on his own career and breaking down one of the world's fastest growing sports in his autobiography 'Part Reptile: UFC, MMA and Me'.
Competitive fighter turned commentator and analyst, Hardy, 34, spoke to MM ahead of his debut book's launch on March 23, starting with the reasoning behind its animalistic title.
"It's in reference to the development of the reptilian brain," Hardy said.
"It's what we predominately rely on in high pressure, fight or flight, situations.
"In commentary, I sometimes talk about when fighters go 'full reptile' – when their eyes twitch and they stop over-thinking a fight."
Here is your chance to meet @danhardymma on his book tour! pic.twitter.com/XudfWIiWHj

— Headline Books (@headlinepg) March 15, 2017
In his book Hardy writes about what the sport was like before it became so popular.
He fought in the Octagon at UFC 89 in front of under 10,000 fans and then eight years later analysed Conor McGregor's history-making win at UFC 205 in Madison Square Garden where $17.7million was sold in ticket sales alone – a night when UFC president Dana White boasted that 'Jesus would have to fight the devil to break that gate record'.
"Things have changed so much from when I first fought," Hardy said.
"Now is a good time to tell people how far the sport has come and how it has developed from my perspective."
And as a self-confessed bookworm this is just the beginning for Hardy's writing career.
"I'm keen on writing more and future books I want to write need an autobiographical foundation that will help people understand me as a person.
"I do a lot of reading too, I have a ridiculous collection of books."
UFC has gone from strength to strength over recent years, but what has changed in the sport since Hardy's inaugural in 2008?
"I think the fans have a better understanding of what it is now.
"When I first started, we were going into regions where it was the first time they'd had an MMA show.
"I fought in Cologne, Germany, at UFC 99 and you could tell the fans were very enthusiastic but there were certain times when they didn't really know what was going on.
"The fan base and the appreciation of the sport and its athletes has gotten bigger, which means we have now got bigger sponsors and more mainstream media getting involved.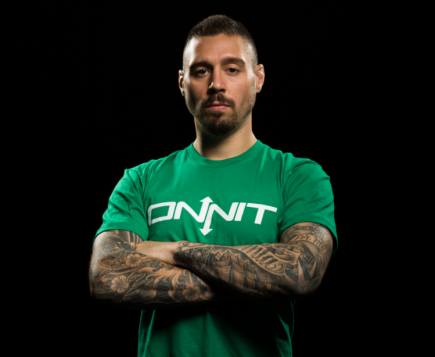 OLYMPIC RINGS: Hardy, diagnosed with Wolff-Parkinson-White syndrome in 2013 but now nearing a return to the arena, says UFC would make a brilliant Olympic spectacle
"This brings more money into the sport which allows the fighters to train properly.
"When I was fighting, even up to the UFC, I was still working two jobs to pay for training, whereas now you've got these guys being offered millions of dollars and still asking for more money.
"But then again, these athletes are a lot better these days, they're a lot quicker and more well-rounded."
Hardy also paid a homage to the FOX deal in America which injected millions into UFC, 'The Ultimate Fighter' – the reality television series that brought out a human element to the professional mixed martial artists – and the emergence of stars who influenced rookie and veteran fans alike, personalities such as Georges St. Pierre, Ronda Rousey and Mr. McGregor himself.
More recently there has been talk of the UFC applying for Olympic recognition. And with karate the latest to join taekwondo, judo and boxing in the Olympic pantheon of martial arts for Tokyo 2020, Hardy thinks UFC could reach the quadrennial games.
"We have the International Mixed Martial Arts Federation (IMMAF) which is an amateur organisation which runs tournaments all over the world.
"They had one (tournament) last year in Las Vegas at International Fight Week, and they had 33 countries there with over 7,000 competitors.
"They have a rule set which would cross over to the Olympics very well and I think we could get to the games with it.
"But the sport is just going to keep growing and in some time in the near future it will be one of, if not the, most popular sport in the world."
The Nottingham-born fighter travelled through Europe, America and Asia in his career and boasted a 70% winning record over 35 professional fights before being forced to step out of the Octagon.
In 2013, Hardy was diagnosed with Wolff-Parkinson-White syndrome – a disorder of the electrical system of the heart – and since then has been working in a non-fighting position at the UFC.
But now, with clearance from doctors and cardiologists, Hardy is a step closer to returning to the sport he loves.
"I'm planning on getting a fight as soon as possible but it's a case of making sure the timing is right.
"And although I have clearance from doctors to fight, there are still several hoops I need to jump through."
"@ADevotedYogi Dan Hardy's #Yoga Practice. Thank you for the inspiration! – No worries!

http://t.co/q1KBbCcxQe pic.twitter.com/RFM4b7h88E

— Dan Hardy (@danhardymma) June 3, 2015
This time 'round though, Hardy isn't looking to climb up the rankings or have epic title shots like he so famously did seven years ago with St. Pierre.
"I'm not interested in the belt anymore, I just want a few fun fights that are easy to train for," Hardy admitted.
One of the wide debates of the sport is the nature of it. There are some people who don't like the glorification of violent brawls and disagree with children being brought up with what they think is an 'angry' sport. Hardy recognises that this is one of UFC's biggest misconceptions.
"You won't meet a nicer bunch of people than UFC fighters.
"People with these consumptions of the sport are based on ignorance and miseducation.
"We are in a combat sport to test ourselves, not because we are crazy, angry lunatics who like to hurt people."
Hardy describes in his book how his life to date has revolved around fighting and how it has helped him channel his rage. You can pre-order 'Part Reptile: UFC, MMA and Me' right now on amazon in hardcover or kindle edition.
https://www.amazon.co.uk/dp/1472243781/ref=cm_sw_r_tw_api_UaWvybR5Q4EMN
Images courtesy of Rick Trelease, with thanks.