The Manchester exhibition shining a 100-year commemorative light on women's rights is helping the fight for equality in 2018.
Until February 3 2019 Manchester's People's History Museum will display an exhibition reflecting on 100 years since the reform of the electoral system in Great Britain.
On February 6 1918 a defining moment in the suffrage history was seen. The Representation of the People Act – also known as the Fourth Reform Act – was passed, handing most men and some women the right to vote.
The exhibition is a reflection on the efforts of both suffragists and suffragettes. It features significant objects like the Manchester Suffragette banner alongside a variety of photographs to allow the public to create an image of what occurred at the time.
It allows individuals to question whether any change has been made over the 100 years while giving communities like the LGBT and Safety4Sisters to share their voices on a big platform.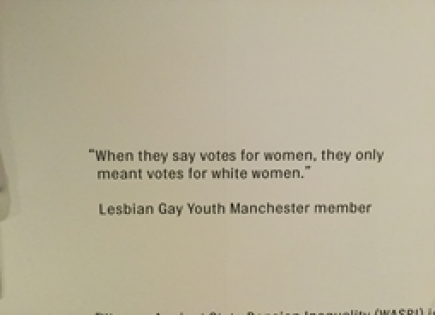 Helen Antrobus, Programme Officer at the People's History Museum, told MM: "We wanted to do something a bit different. Rather than celebrating how far we've come this exhibition really challenged how far we have got left to go.
"When you look around it's not only suffrage material and material from history, it's actually a lot of contemporary campaigning material. Not everyone feels represented – it's 100 years from the Representation Act and people are still fighting."
Helen also explained how the entire exhibition was made of many different contributions and was crowd sourced.
She mentioned that it was not just curated by the museum, allowing everyone to have a platform to represent their voice, but that the exhibition is made to look like a zine.
10 MORE YEARS
One of the articles written and presented in the Zine is by a British Bangladeshi student Barakah, who talks about how she does not identify as a feminist but believes in equality and feminist values and talks about how feminism is not international and not intersectional.
This is a significant part of the exhibition as it allows the public to understand that women from the minority background were still not able to vote until much later regardless of this movement.
The exhibition focuses on how this movement has progressed and once one issue is raised we are now able to look at contemporary issues like intersectionality today.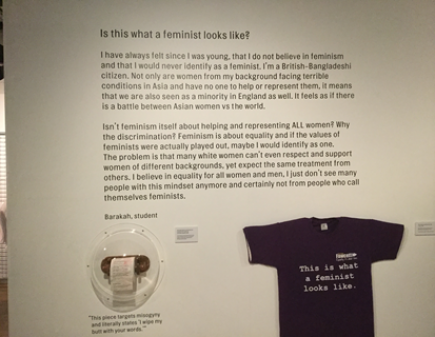 "What a lot of people forget is that when women were fighting for the vote it was the height of the empire and there would have been a lot of diverse communities in Britain at the time," said Helen.
The exhibition is to tell the public those stories of women who fought for their rights and have been forgotten throughout history.
The response to the exhibition has been positive as it allows individuals to challenge and question what they think they know about how they are represented in parliament.
The use of ballot boxes around the exhibition is used for the public to respond to questions like 'Do you think voting in general elections makes a difference?'
The responses are counted every week which Helen described as incredible.
When asked if we have a long way to go, Helen replied: "I don't know how long it will take but there is a lot of change to happen.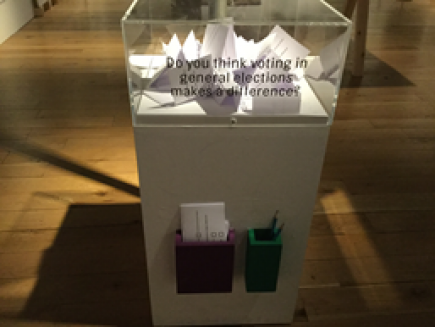 "In 10 years' time, if we can work towards everyone being represented in parliament, we should be able to be proud of ourselves.
"This year is just the beginning – it has awoken a lot of change in women for them to want to go out and fight for their rights and win equality.
"We look at repeal the eighth in May and I don't know whether that would have been possible without the Representation Act and the huge focus on feminism and women. So hopefully in the next 10 years we will get there."
You can find more information about the exhibition here: https://phm.org.uk/exhibitions/represent-voices-100-years-on/