Top Gear has a new presenter in the form of Chris Evans, and the veteran radio DJ is expected to earn as much as £5million over the course of a three year contract.
Evans is now the top paid BBC employee, in contrast to a culture of minimum wage, zero-hour contracts for the man on the street.
The controversy doesn't stop there, with some people welcoming a change of direction for the famously lad-friendly show, and others lamenting the departure of Clarkson and co.
Recently, and excitingly for one lucky person, Chris Evans opened up auditions for a spot on the show to fans world-wide.
Car-lovers who want to be on Top Gear are being invited to record a 30 second clip of themself and email it in if they want the job, but Evans warned to avoid using any gimmicks.
We were still left wondering whether working on a show like Top Gear warrants such a large pay packet.
MM hit the streets to ask the people of Manchester: does Chris Evans deserve to be paid £5million to present Top Gear for three years?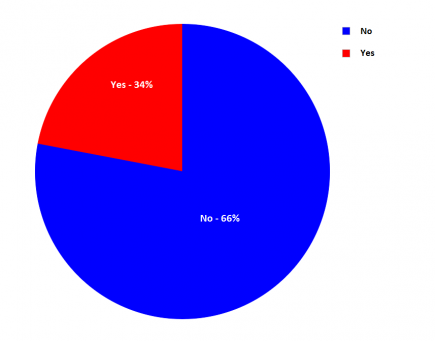 John Allen, 44, from Altrincham, had plenty to say in favour of the red-headed DJ, saying that Evans and Clarkson weren't exactly worlds apart.
He said: "Chris is a maverick, loves his cars, he is very similar to Jeremy, a people person that does his preparation whilst remaining in tune with the masses with killer whit and timing."
John, who works in insurance, also told us of his love for the show, adding that: "Top Gear was all about what crazy un-pc event was going to occur next, and a glimpse of the high life.
"It was aspirational and an escape for the viewers, yet simultaneously servicing their motoring needs with facts on everyday vehicles."
On the other hand, we found that many Mancunians, including youth worker Ian Chidlow, couldn't help but baulk at the wage Evans was being offered.
Ian, 25 from Northwich, said: "I would present a dog poo all day every day for three years for £5million.
"Nobody deserves that much for talking to a camera and driving nice cars. But I do like him as a choice of presenter."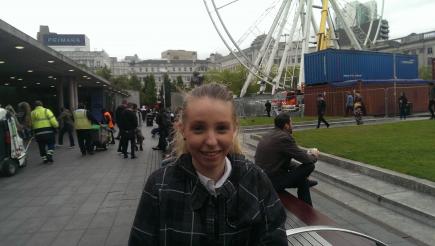 NOT A FAN: Danielle Shaw suggested Peter Kay as a possible host
Danielle Shaw, 27 from Skelmersdale, disagreed with the BBC's choice of new presenter, and thought that more than a few people would agree with her.
She told us: "Jeremy Clarkson's just funnier, not many people like Chris Evans."
Danielle, who was out shopping for father's day, thought that the salary being offered was fine but she would have preferred to see it go to another well-known northerner.
"Peter Kay, he's funny and he will make the show funnier with James May and the other one, Richard Hammond."
Glynne Davies, a retired computer programme, didn't think the wage was warranted at all.
The 67-year-old from Stockport did, however, think Evans would be a good choice to lead Top Gear in a new direction.
He said that: "I suppose it all depends on how much Clarkson got really. He's quite a popular person; I don't know whether he's the right person for the job. I suppose he will make something of it."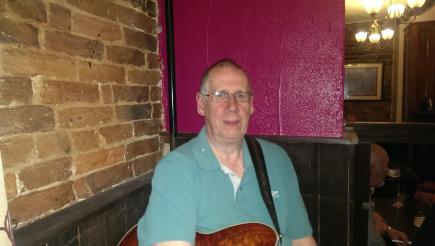 'RIDICULOUS': Glynne Davies says celebrities earn too much these days
But, with the divide between the rich and the poor growing ever wider Glynne was dubious about whether Evans should be paid so much.
"The trouble nowadays is the money people are on is just ridiculous really, in comparison to the man on the street who is getting next to nothing.
"These celebrities, and not just celebrities but also other people, are getting absolutely ridiculous amount of money for what they do. The balance is completely wrong.
"A lot of people are struggling on the bread line, and yet these people are earning ridiculous amounts of money.
"It's not just Chris Evans, or somebody like that, it's everybody really in the top echelons of society."
Laura Jane Scarlett, a 25-year-old Team Leader from Altrincham, said she was looking forward to the new series.
When we asked if the famous red-head deserved the money, she joked: "Yes, because he is a great representer of ginger people.
"Also, he is a good TV presenter, and he's super passionate about cars. He's also very funny."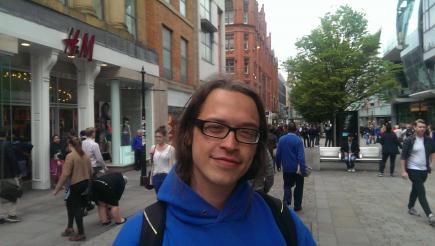 'UNDESERVING': Robert Woof isn't convinced anyone should earn so much
Robert Woof, 28, on the other hand didn't think anyone should be paid so much, no matter their services to ginger people.
The fundraiser from Moss Side said: "Well no one deserves to be paid £5 million for three years at the end of the day.
"Doctors aren't paid that much, nurses aren't paid that much, we live in a capitalist society but that's just taking the piss for any job, never mind an entertainment job."
Regarding Evans specifically, Robert thought the Warrington born radio personality was well-suited to the role.
He told MM: "I think, by the standards of the show, it's enjoyable enough from an entertainment angle.
"I think he's probably perfect for the actual job, I just don't think it's reasonable to be paying anyone that sort of money."
Traditionally Top Gear has always had three presenters, and with three spots left to fill Robert was hoping for a little diversity.
He said he would like to see: "Anyone female I think, because it's such a male show and girls like cars as well.
"I think it's probably good they got rid of the old presenters because it was quite stale, quite outdated, chauvinistic and such.
"I think Jodie Kidd, or any of these female car enthusiasts. I don't know enough about cars to name you a name, but I think getting a girl in there would definitely be good."
Claire Armstrong, 25, from Lancaster, wasn't convinced that the money Evans would be on was deserved, but saw it is as the lesser of two evils.
 The Events Management student said: "I don't think any TV presenter should be paid £5 million anyway, but I prefer Chris Evans to be paid that than Jeremy Clarkson."
Mark West, 29 from Preston, and Steven Morris, 35 from Manchester, had slightly conflicting views about whether Evans should have the job over Clarkson.
Mark, who works as a Web Developer, said of Evans: "I think he's a petrol-head, so it's understandable how he got it, but I just don't think he's up to the calibre that Clarkson was.
"I can't see the format fitting, he's too Mum and Dad level."
Steven, who is a Project Manager, begged to disagree and pointed out that Evans had plenty of pedigree.
He said: "I think he's a proven broadcaster, very inventive, and in terms of the money that he will bring back to the BBC it's a valuable gamble. I think it's fine."
He added that: "If the BBC are getting subsidised elsewhere by exports, no problem with it."
Key to the argument though is whether the British public would watch the show now that the old guard have gone.
Steven was harsh but honest, saying: "Personally, I hate the show, I hate the format, I hate the previous presenters, and I won't be watching when Evans is on."
Mark on the other hand said: "See I'm the opposite, so I like the format, I like the previous presenters, I just don't really like Chris Evans. He just doesn't appeal to me at all."