Mancunians have been urged to rally together to have one of the women's rights movement's most important 'forerunners' recognised for good.
The People's History Museum's 'Radical Heroes' campaign is a list of 100 of the country's most influential people who have fought for the rights of working people over the past few hundred years.
For £3,000, individuals, groups or businesses can sponsor one of these 'radicals' for three years, showing their support for the museum while at the same time acknowledging a public figure close to their hearts.
And now, with almost £180,000 raised and half of the radicals snapped up, the museum are changing tack to get one of England's women's rights movement's most prominent characters off their books.
Mary Wollstonecraft, who lived during the late 18th century, was a writer, philosopher and advocate of women's rights, perhaps most famously known for her 1792 book A Vindication of the Rights of Woman.
In it, she made a bold claim for the time which argued that women are not naturally inferior, but simply appear to be because they lack the education of their privileged male counterparts.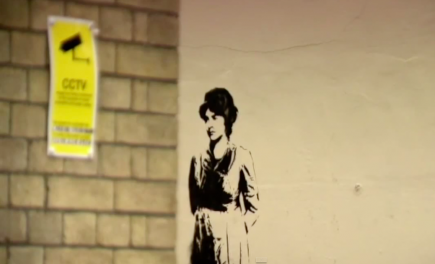 PIONEER: Mary, from the north London's Newington Green, was a champion of equal education for women (© Dominic Wade, via YouTube, with thanks)
MM spoke to Kim Gowland, individual giving manager at the museum, to find out how the idea came about and why Mancunians should be rallying behind this feminist icon.
She said: "The People's History Museum has for a long time known that it has massive public support, and in the face of funding cuts we wanted to try to get that support to raise money for the museum.
"The Radical Heroes project is all about the museum being the home of just that – the radical heroes – the people who fought for ideas worth fighting for.
"We chose Mary Wollstonecraft because of her importance to the women's rights movement. She criticised the common feeling at the time that women were inferior to men.
"She was a forerunner for a lot of our other radical women including the suffragettes, who came through later. All of our Radical Heroes had a radical idea, and Mary's was the idea of equal education for women."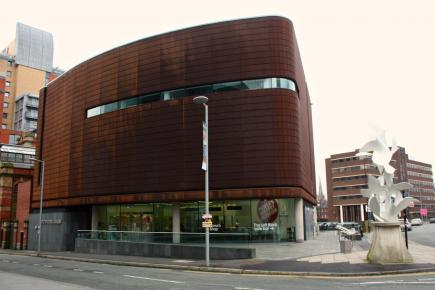 DIFFERENT TACK: The Radical Heroes campaign could bring in £300,000 of vital funds to keep the museum going (© Neil Turner, with thanks)
With 46 of the 100 figures already snapped up, the museum decided to take a different approach for Mary's sponsorship by opening it up to the Manchester public.
Since the campaign's launch last Thursday, they've raised £450 of their £3000 target, and have 27 days left until the end of the fundraising run.
Luckily for the museum though, they will be able to keep whatever money they've raised regardless of whether they meet the target.
And backers – just like on many other crowd funding campaigns – can also bag themselves a share of People's History Museum goodies for helping to support the cause.
With pledges ranging from £10 to £300, keen supporters will also get to take away an annual membership to the museum, and for the most generous, a limited edition signed screen print of Mary from renowned street artist Stewy.
"People are donating for so many different reasons," said Kim.
"Someone sponsored Billy Bragg for his wife's Christmas present, a Manchester businessman took on William Morris in memory of his late mother, and many, many others do it for quite personal reasons.
"Bu t this is the first time we've done crowd funding at the museum, and the first time for me personally too. What's good about it is that we'll get to keep all the money, no matter on the outcome.
"It started off as a trial really, but looking to the future, there may be things like we want to buy, or necessary repairs, and it could be that we'd look at crowd funding as an option.
"For us, every extra pound is a benefit; it raises our profile, we get more supporters, more people on the mailing list, and all those marketing benefits keep the museum running."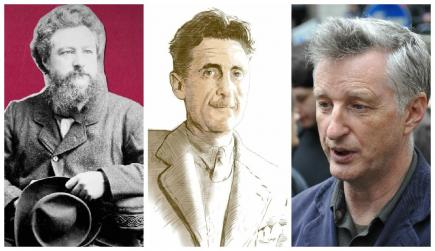 FELLOW RADICALS: William Morris, George Orwell and Billy Bragg are some of the other figures already sponsored (© The School of Life, Paul Vera-Broadbent and Ben Sutherland, with thanks)
When the funding is complete, Mary Wollstonecraft will be included on the museum's Radical Heroes board alongside fellow pioneers like Emmeline Pankhurst and George Orwell, as well as being used across their marketing and promotional campaigns.
Speaking out how the idea came about, Kim said: "When I started, the idea of Radical Heroes was very much on the table.
"But if nothing else, it's nice to be able to turn it into something real, not just a marketing idea. The museum is about radical people throughout history and that's why it's worked. People like supporting particular characters."
If the People's History Museum successfully manages to sponsor all 100 Radical Heroes, they will have raised a total of £300,000 for the organisation's coffers.
"Broadly the money will go into the fund for collections, exhibitions and learning projects, so we can continue to stay free and put on the exhibitions we want to," said Kim.
"We want to make sure we're resilient for the future. This fund ensures we can continue to tell the story of the radicals."
For more information on the #GetMary campaign, click here or head over to the People's History Museum website to see the full list of Radical Heroes.
Top image courtesy of Stewy (L) and Megan Eaves, with thanks