Raising aspirations is the name of the game for Ashton Sixth Form College as their students strive to attend some of the country's top universities.
The college has experienced widespread benefits from their involvement with the award-winning Pembroke access schemes since their partnership began in 2012.
Now the sixth form is the focal point for Pembroke's North West Theology and Religious Studies Centre as well as the extremely successful Pembroke North Scheme.
Ashton Sixth Form College student Rebecca Barlow-Noone, 18, was part of the Pembroke North Scheme last year and was quick to praise the innovative programme.
"Pembroke North was a life-changing experience that has opened up a whole new world of opportunities," said the former Fairfield High School student.
"I had never thought of applying to Oxford but I decided to give Pembroke North a go. I used to associate Oxford with people from Eton but now it seems achievable.
"Before taking part I was thinking about studying Fine Art but now I am applying to do Arabic and Islamic Studies at Oxford next year."
Students from around Greater Manchester can apply to the extracurricular Pembroke North scheme, a year-long programme that builds towards an Oxford-based summer school.
In the past two years students from colleges including Connell Sixth Form College, Holy Cross Sixth Form College, Oldham Sixth Form College and Salford City College have participated in the scheme.
Janet Nevin, the Principal at Ashton Sixth Form College, is delighted the school have been recognised for the ambition they try to instil in their students.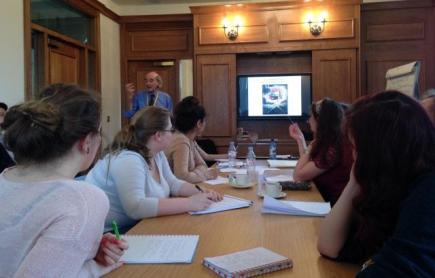 FUTURE OF THE NATION: Ashton Sixth Form has benefited greatly from Pembroke access schemes
"I feel really proud that Pembroke College has seen in us a real commitment to aspiration and an enthusiasm for supporting young people in Tameside to broaden their horizons and be ambitious," said Dr Nevin.
"It is fantastic for Tameside to have this opportunity; the scheme gives students a taste of Oxford and a sense that they too could be a student at a place like that.
"It is all about expectations. A lot of our students will be the first in their family to go to university as I was."
This academic year over 100 of the college's students have joined Russell Group universities after receiving their A-level results in August.
The Russell Group is a collection of 24 of the UK's leading universities committed to ground-breaking research and includes Durham, Warwick and the London School of Economics.
However Dr. Nevin, who is an Oxford graduate herself, is insistent more can be done to benefit the whole area.
"There is a sense that our students want to do what their peers are doing and if some of their peers are leading the way then it means that others are following," said the Principal.
"We lead an education trust in Tameside and are drawing on our links with Pembroke to look at how we can feed down in to secondary schools and feeder primary schools.
"So I think our partnership is going to have even more far reaching benefits. It doesn't stop with Ashton."
The new Theology and Religious Studies centre, opened last year, is the latest piece of the sixth form's impressive and ever-growing list of raising aspirations schemes.
The Theology programme, including a series of lectures next term and culminating in a week long academic trip to Oxford University, is aimed at teenagers from widening participation backgrounds in the North West.
Ashton currently has around 450 students studying at least one of Philosophy or Religious Studies and Mark Lambe, Head of Philosophy and Religious Studies, is proud of the college's work.
"We are trying to make theology known in the high schools in Greater Manchester," said Mr Lambe, who has been at Ashton Sixth Form College for 16 years.
"The scheme is designed to get more working class northern kids to apply to redbrick universities, particularly Oxford and Cambridge."
The college is holding a Theology study day on October 28 which will include three lectures from university professors alongside a number of activities.
The day is open to Year 12's across Greater Manchester, and Mr Lambe believes the opportunity to interact with lecturers from Universities including Lancaster and Durham is helping raise aspirations.
"It is great to see the students being less northern-centric. The Ashton mentality is very northern; if they go to Sheffield they think they are going a long way," said the enthusiastic teacher.
"Our students are now looking broader and they are looking higher which is fantastic."
This year Ashton Sixth Form College have 17 students applying for Oxford or Cambridge – clear evidence that the access schemes are having a positive impact.
Even so, Nikki Zywina, Ashton's Raising Aspirations Co-Ordinator, reiterated: "We are not trying to get every single student into Oxbridge.
"If a student comes in not really thinking about university and goes on to decide on definitely going to university then that is great progress."
With the application processes for this year's Pembroke North and Theology schemes about to get under way, Ashton Sixth Form College is preparing itself for another year of changing attitudes.
Last year's Pembroke North student David Spiller, 17 from Stalybridge, said: "Being on the scheme opened my eyes to how little we knew beforehand.
"It has changed my perception of Oxford I can tell that there is a real focus on academic excellence."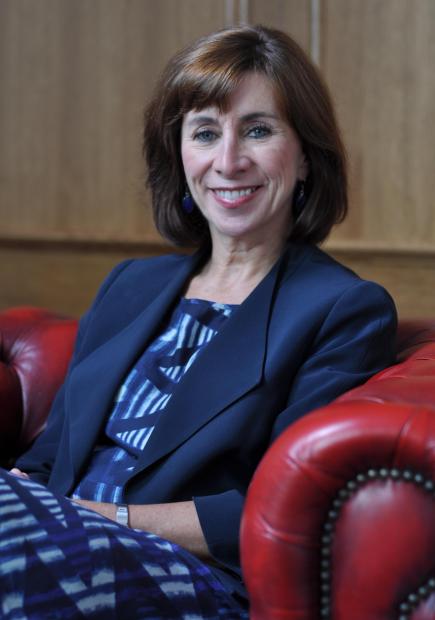 PROUD: Dr Nevin insists more can be done to benefit the whole area
Meanwhile Habib Rahman, from Audenshaw, who attended the Theology summer school at Pembroke College described the experience as the best time of my life.
"The summer school gave me a taste of being an Oxford undergraduate," said the 17-year-old.
"It was the best time of my life meeting like-minded people who are interested in the same subjects.
"I handed my essay in a little late but the tutor told me that was just part of being an undergraduate."
Next Ms Zywina wants to roll out a number of new schemes at Ashton with her ultimate aim being to create a scheme for every subject choice.
The Raising Aspirations Co-Ordinator believes that all students should have the chance to study a subject at university that they love- and not just one they think will lead to a job.
"I remember meeting students at university studying Japanese, Chinese and Arabic and thinking 'How on earth did you ever find out about these?'" added Ms Zywina.
"The Theology centre is saying to students in East Manchester that studying Theology or Religious Studies at university doesn't mean that you want to be a priest.
"It means you are interested in that subject and the skills that you get from that degree are priceless."
Any schools, colleges or students interested in the Theology study day or finding out more about Ashton's access schemes should contact Nikki Zywina at [email protected]