"It's devastating. I thought my son was going to bleed to death, and it just doesn't stop. At one point the bleeding was even longer than eight hours."
Eight-year-old George May from Royton lives in 'fear of everything' as one small knock can leave him bleeding for hours until getting treated at the hospital.
Diagnosed at the age of four with immune thrombocytopenia (ITP), George has a rare bleeding disorder which stops his blood from clotting as it should.
Potentially life-threatening, four in every 100,000 children develop the disorder globally.
Symptoms include frequent nosebleeds, bleeding from the gums and bruising.  
Now, Manchester-based researchers have found a treatment for children suffering from ITP, possibly changing little George's and many other lives forever.
George's mum, Joanne said: "All of a sudden we were presented with a drug that can actually give you a normal life if you just take this pill.
"When everyone says we just want the magic pill, we got it."
 "We didn't know where else to turn.
"When you see a little boy bleeding and it just doesn't stop and we turned up to our local trust to get treatment but nobody knew what to do with us.
"We were asked to not turn up there anymore because they didn't know what ITP was.
"We were frightened to death because we'd have to drive a child who was bleeding, who wouldn't stop bleeding, and make a 40-minute journey to Manchester."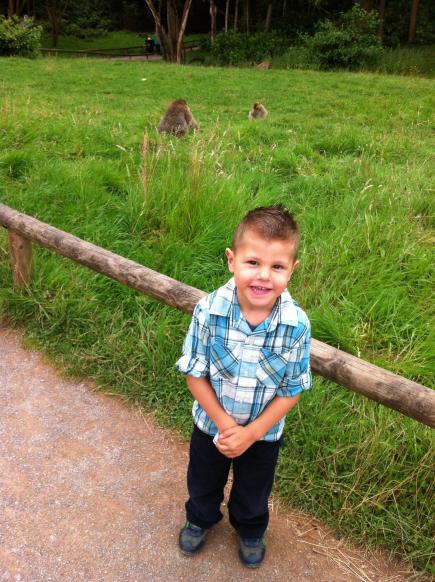 LAST CHANCE SALOON: Joanne feared the worst for her son 
With few treatment options for children Joanne admitted that she 'absolutely thought that there was no hope'.
But seven years ago, Royal Manchester Children's Hospital launched a pioneering research into finding paediatric treatment for this bleeding disorder and discovered an effective solution.
Eltrombopag is a medication that has been found to be 'well tolerated' with no side effects and whilst it isn't a cure, it allows a certain control of the disease.
Limited to the choice between spleen removal, a cancer drug and the new treatment, which was still at the testing stage at that point, the May family said something had to happen, opting for eltrombopag as a 'last chance saloon'.
Professor Nick Webb, Director of the NIHR/Wellcome Trust Manchester Clinical Research Facility explained: "This research will enable patients to be more actively involved in school and social activities, and is also an historical milestone for the clinical research facility."
Before the treatment, George was a hazard to himself and had to give up his hobbies and playing with friends.
Joanne said: "At one point he thought he was Spiderman and kept throwing himself off things and then he did quiet with drama.
"He's got a fear of everything. His confidence is low now which we're trying to build so we say 'do you want to go to football?' and he's like 'no mummy I might bleed'."
Celebrating his eighth birthday at Jump Nation, George's family noticed him by himself on the trampoline.
When called over, his fear of taking part took over, again saying 'no mummy if I fall I might bleed' despite being on treatment.
Joanne described the treatment as 'an absolute godsend', saying that the family can now 'live a normal life, free from fear'.
Dr John Grainger, Consultant Paediatric Haematologist and Honorary Lecturer at The University of Manchester worked closely with George's parents in trying to treat him.
He said: "It was great to see George improve and become free of bleeding problems.
"In particular the improvements lift a lot of pressure, worry and stress from the family. It allows them to plan for the future and enjoy holidays."
As a rare disorder, the awareness of the dangers and its treatments is very low.
Joanne described the confusion as like 'your world falling apart'.
She said: "There's research going on that we don't know about that can help your child but if you don't know about it, at any point you think your son might bleed to death."
"It wasn't something we were really aware of. It was all a bit confusing, we felt a little bit isolated. We didn't know what the future would hold for George.
"We went into a daze for two weeks. It's absolutely terrifying because obviously as a parent you think of the worst."
As they grew informed and experienced with ITP, the hardship was said to amplify for the May family.
George's two brothers Jacob, 14, and William, 10, were very supportive of George.
Joanne said: "I tried to protect them from it but I did make a big mistake with that.
"William actually cried one day in school because he thought his brother was going to die.
"I didn't tell him about it because I didn't want to frighten him but I think by not sharing it, it put the fear in them both and now they know about it they've started treating him normal again.
It always seemed to happen on a Friday night when getting access to treatment was very difficult because of the lack of knowledge of the condition."
Joanne would have to disappear for a few days at a time with George to get him the relevant treatment.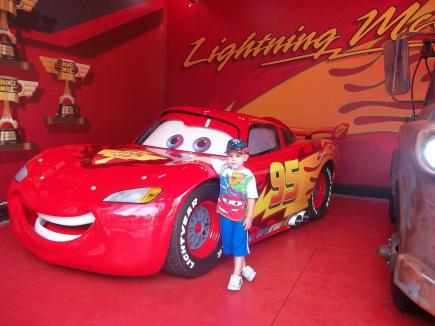 STILL ONGOING: But the 'magic pills' have helped George lead a normal life
Having to grow up quickly, George dealt with it very well.
His mum said: "If it happened in front of his teachers at school, when they would panic, he would panic.
"But as he gets older with the condition, I heard him once with his teacher when he was bleeding saying 'oh don't worry it's okay'."
Whilst trying to make a choice about which treatment to give him, Joanne and Gavin, George's father, were faced with a huge decision.
Joanne said: "The amount of pressure that was put on us for that, when you read those side effects you've got to think, well  if he gets one of them am I to blame?"
Since starting the treatment of eltrombopag, George has not had a bleed for over six months.
She said: "It's still ongoing but to know every night, I can plan things and not worry about that anymore. You can't put a price on that.
"I'm not frightened anymore. I'm not frightened to let him go out and play with his friends in case he has a massive bleed."
After the studies, eltrombopag was licenced by the FDA for use in children over one year old and EU licencing for this application is in progress.
Dr Grainger explained: "The studies, funded by GlaxoSmithKline, provide clinicians with much needed evidence to help decide when etrombopag would benefit paediatric patients."
Life Sciences Minister George Freeman MP said: "This important research has the potential to bring real benefits to children suffering from rare and life threatening bleeding disorders.
"By investing more than £1 billion a year through the National Institute for Health Research we are giving our world leading life sciences sector the ability to trial the latest 21st century medical breakthroughs."
In a bid to raise awareness, Joanne encourages any family who have a child diagnosed to take the treatment.
She said: "I will do anything to raise awareness for it because it's frightening and when there's no magic pill for it on the market, as a parent, that's devastating."