Government lockdowns and restrictions in 2020 caused significant business disruptions in several industries and organizations.
The contact centre industry isn't an exception. Many call centres have been forced to adopt new technologies.
It's the only way for them to facilitate changing work practices successfully.
In 2021 and beyond, contact centres that want to provide the best customer experience in the UK or anywhere globally must continue to adapt to the trends.
Staying at the forefront of recent industry changes can set a call centre apart from the rest.
That's because current trends enable contact centres to implement new techniques necessary to serve their clients better.
In this post, we'll determine and discuss the latest trends in call centre technology that every business organization must try to incorporate into their contact centre's arsenal.
Cloud-based software solutions are here to stay
More than 62% of business organizations moved their entire call centre operation to the cloud last year.
Storing their data in an off-site, centralized location offered them several benefits, including:
Cost reduction
Scalability
Better accessibility
More efficient data
Agent management
Improved security
As the year 2021 ends, the good news for contact centres that moved to the cloud is that cloud-based solutions will remain in force.
The reason for this trend? The continued shift to work-from-home (WFH) setup.
Cloud-based call centre systems provide the WFH model's required flexibility, enabling companies to diversity their agents across multiple locations and seamlessly guarantee business continuity.
With cloud software, reps can access the same tools regardless of their location and time zone.
A seamless omnichannel experience for customers is a must
Many companies made their online presence stronger last year due to the blockade during the pandemic. It was the only way for them to continue to operate.
As a result, consumers can now reach most brands through multiple platforms.
In fact, 66% of customers now expect to have the option to communicate with businesses via social media platforms like Facebook and Twitter.
That's why providing an omnichannel experience to customers through contact centres is becoming trendy. In fact, it's no longer a choice but already a must.
Call centres must meet client expectations for a personalized but seamless experience across phone and all digital channels.
The need for a seamless omnichannel experience is why more and more businesses are shifting to contact centre platforms that could incorporate different channels on one centralized interface.
A unified and integrated omnichannel platform will help your reps communicate with customers from a single medium and give your clients the freedom to select a channel they want to reach your business through.
Integration of essential business tools to make contact centre software more effective
The latest trends in call centre technology also point towards integrating essential business tools with contact software.
That's why most modern call centre systems now have options for integrating various third-party apps.
It will make them more equipped for the recent changes in customer service and sales.
Some of the business apps that companies integrate with their contact centre solutions are as follows:
Customer relationship management (CRM) tool
Marketing software
Accounting tool
Customer service software
MS office
Google apps
Call centre software is a system that helps agents and reps to have a productive conversation and forge a stronger relationship with the customers.
By integrating the abovementioned business apps into the system, agents' and reps' tasks become more straightforward.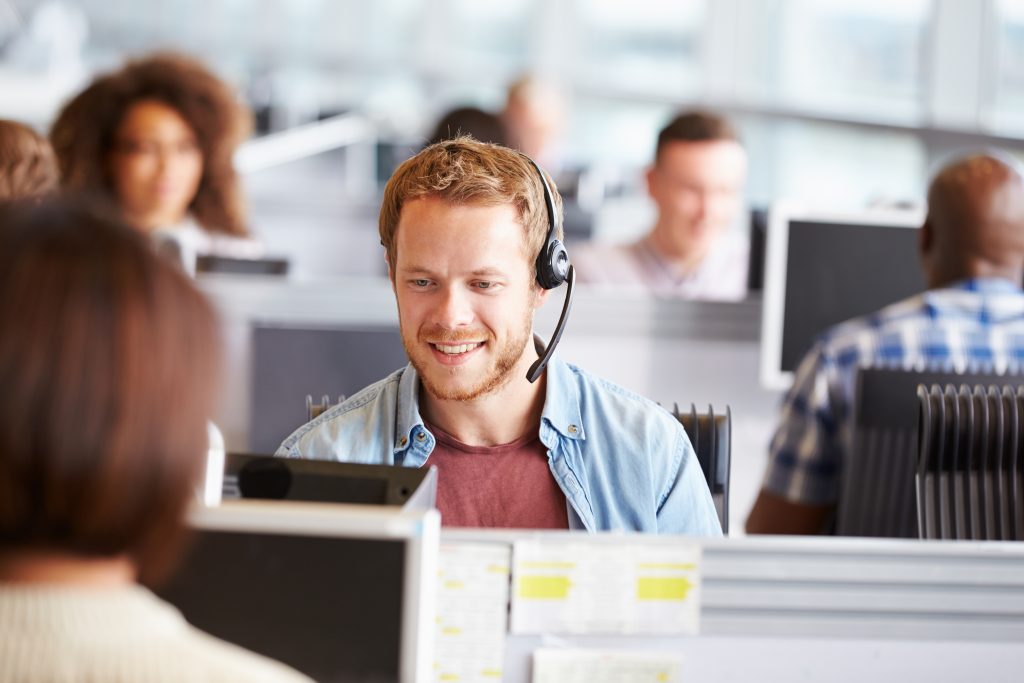 Automation of some processes to improve resource utilisation, provide proactive customer service, and improve efficiency
There are many privileges in leveraging artificial intelligence (AI) in contact centres.
For instance, AI helps businesses automate some of their call centre processes. They can improve resource utilisation as a result.
Imagine how much of the usual staff training costs a company can afford to trim if they can get artificial intelligence to perform some of the agents' tasks. 
Another benefit that AI brings to the table is proactive customer service.
The technology allows businesses to analyse customer behaviour patterns accurately across all channels.
It results in a more personalised and proactive customer experience because contact centres can predict customer frustration's possible sources, allowing them to prevent problems before they arise.
During the peak of the COVID-19 crisis, AI also became critical to many companies' call centre operations because it enabled them to handle increased call volumes and reduce waiting times.
Also, businesses can free up agents' times significantly, which helps to improve their call centres' flow.
Mobile technology is on the rise
In 2021 and beyond, contact centres need to leverage mobile technology in their operations to ensure business continuity.
Mobile contact centres are real despite how unbelievable they might sound.
With a reliable call centre app or browser-based software, agents can deliver high-quality customer service using only a smartphone connected to a stable internet connection.
Modern contact centre apps work as full-on call centres with enterprise-ready features, boosting remote agent or rep productivity.
Takeaway
Business organizations must equip their contact centres with new technologies to provide the best experience to customers and stay ahead of the competition.
The abovementioned trends would serve as valuable pointers both for companies interested in setting up a call centre and those who want to enhance an existing one.