Margarita in hand, the pristine turquoise Pacific Ocean in front of you, the lush rainforest of the Sierra Madre Mountains behind you and the warm Mexican sun beating down on you.
All of this is now (once again) within easy reach for UK travellers – and Manchester in particular.
As of May 3, direct weekly flights begin from Manchester Airport and London Gatwick to two of Mexico's most attractive Pacific coastal resorts Puerto Vallarta and the Riviera Nayarit.
There were previously direct flights to the resorts, however since the 2008 fuel crisis brought an end to the non-stop flights, it has been trickier for UK travellers to get there – until now.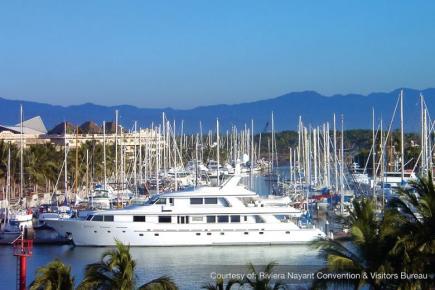 YACHT A PLACE: Riviera Nayarit harbour is a great place anchor your boat
There's no ignoring Mexico's turbulent recent history with drug cartels, kidnappings and gang killings earning Juarez the unwanted moniker of the 'world's murder capital'.
While there is no doubt that some parts of Mexico are still dangerous, Richard Zarkin, Public Relations Manager for Riviera Nayarit, explained that anyone who is hesitant about travelling to Mexico's holiday spots based on stereotypes will be missing out.
Crime levels are falling and feuds between drugs cartels have dramatically diminished.
And the majority of crime involving the drug cartels was previously situated in the north of the country, near to the border with the US, which Richard points out is hundreds of miles from tourist resorts.
"Is it safe? Nowhere in the world is safe," admitted Richard.
"Avoiding these holiday resorts is like saying don't go to San Francisco because there were bombings in Boston."
Fortunately, around half a million Brits last year did not let these stereotypes hinder their exploration of Mexico – a number Richard and his team hope will grow over the next few years.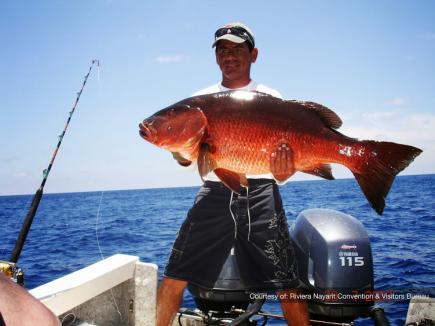 GET HOOKED: Mexico will soon catch you
Richard explained to MM that he hopes the new flights direct from Manchester will help more 'fall in love with' Mexico's Pacific coast. 
"I encourage people to explore," he said, "each town has something different to offer."
And there really is something for everyone – surfing, whale-watching, trekking in the jungle and sailing for the adventurous types; over 200 miles of glorious golden beaches for the sun seekers and a range of spas and golf courses for those seeking a little luxury.
Both regions boast a rich history with archaeological sites, colonial towns and indigenous communities, while legend has it that Mexico's Aztec ancestry is rooted in the Isla de Mexcatitán. Nayarit is considered to be the birthplace of the Aztec people.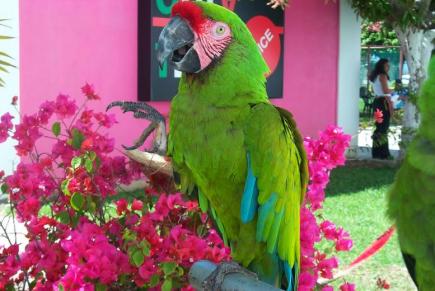 POLLY PREFERS NACHOS: Tropical birds are just some of the wildlife on offer
Puerto Vallarta International Airport will serve both resorts, which are united at Banderas Bay – the second largest bay of the Americas.
The 192 miles of the golden coastline of the Riviera Nayarit begins to unroll 10 minutes north of the airport while Puerto Vallarta, part of the state of Jalisco, which is home to two of the country's greatest exports – tequila and the Mariachi – sits in the bay.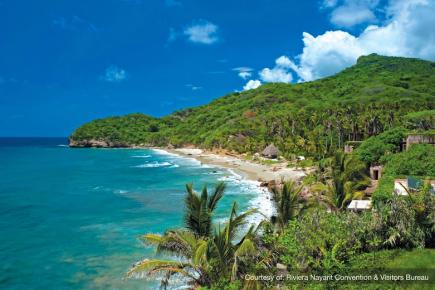 MEX SOME MEMORIES: The picturesque scenery at the Riviera Nayarit coast
Puerto Vallarta was first put on the map after the 1960's cinema classic The Night of the Iguana starring Richard Burton and Ava Gardner was filmed there.
However, it wasn't the film that launched the resort into the spotlight – it was the scandalous affair that Burton and Elizabeth Taylor shared on its golden sands that did it.
It is unsurprising then that both resorts are still popular with big celebrity names. 
"I have photos on my phone of Lady Gaga learning to surf," Richard revealed to MM.
Eva Longoria is currently celebrating her belated birthday in the resort and, rumour has it, Kourtney Kardashian is planning to wed her fiancé Scott Disick in Punta Mita.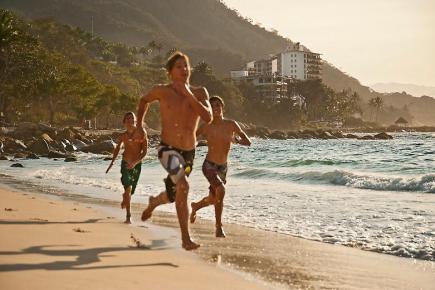 WORK, REST AND PLAYA: The seaside delights of Puerto Vallarta
Not only listed as one of the most romantic destinations for weddings and honeymoons, Puerto Vallarta is fast becoming one of the top LGBT destinations in the world.
Interestingly, it is the more traditional old zone of the resort that is the epicentre of gay nightlife and it will see the annual Puerto Vallarta Pride taking place at the end of May, which from this year on will be extended to a five-day-long celebration.
Flights are being snapped up quickly, as Richard told us, so those wishing to explore this mind-blowing Pacific paradise better get booking.
Main image courtesy of Hendrick Terbeck with thanks