Ever pondered what the favourite snack of a Mancunian might be? How about their preferred car, clothing brand or political party? Well now you can find out.
Online research specialists YouGov has created a tool to analyse data from over 200,000 of their UK members to help you profile people at a whim on any conceivable topic.
The site is designed to give advertisers an under-the-hood look into what makes the UK's population tick.
But with a curious attitude information can be turfed up on nearly anything, from what kind of person follows a certain rock band to the personality quirks of a specific area.
Now you can find out that the average Mancunian is a middle-aged, left-leaning, Public Relations Exec, who describes themselves as 'clever' but when the mood strikes, 'neurotic' or 'messy'.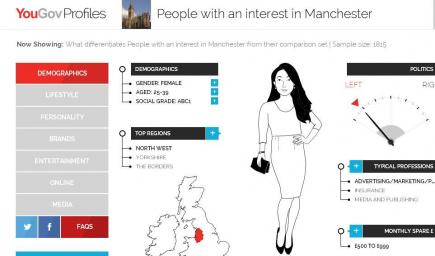 MEDIA MAD: Advertising and marketing are the most popular professions in the city 
Or learn that Manchester is a city of football adoring, cat lovers, with a penchant for Mexican food – Nachos and Enchilada's rank as the top two favourite dishes, with Yorkshire Puddings slugging away at third.
On the subject of football, Manchester United Fans are a 'demanding' yet 'dedicated' bunch, with a love of pet birds and the odd musical combination of Simply Red and Victoria Beckham.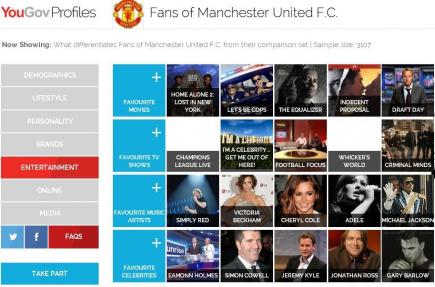 ECLECTIC: Mancunians love a bit of everything from Chezza Cole to Jacko
What is supposed to be a commercial tool is actually an addictive application for determining how true stereotypes are across the UK.
The in-depth categories are split into demographics, lifestyle, personality, brands, entertainment, online activity and media consumption.
However, some of the sample sizes are very small; meaning a few of the statistics, such as Manchester University Students counting Veal Escalope as a favourite dish, should be taken lightly.
Main image courtesy of Steven Young, Edwin and Dave Bloggs 007, with thanks.