Reddit user Keccle took to the darkest corner of the internet yesterday to reunite a Christmas card with its owners after it was sent to the wrong house in Deansgate.
The card is addressed to the 'special couple' Joel Hogg and his partner Lily.
Users also tried in vain to find Joel on Facebook and Twitter in order to pass on his Nan and Doug's Christmas wishes.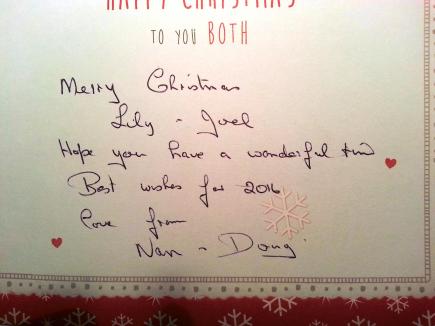 CHRISTMAS WISHES: Reddit were determined to pass on Nan and Doug's card to its rightful owners
There was a breakthrough when user theoldentimes said: "Googling Joel Hogg doesn't bring up much.
"But it sounds like the name used by a Manchester-based DJ from about ten years ago, real name Joel Ross."
The plot thickened when it was suggested that the name of the DJ's girlfriend was also Lily.
Heart North West also gave another clue to the gang when they tweeted: "Did you hear Joel's MASSIVE news yesterday? Congratulations to him and Lily!"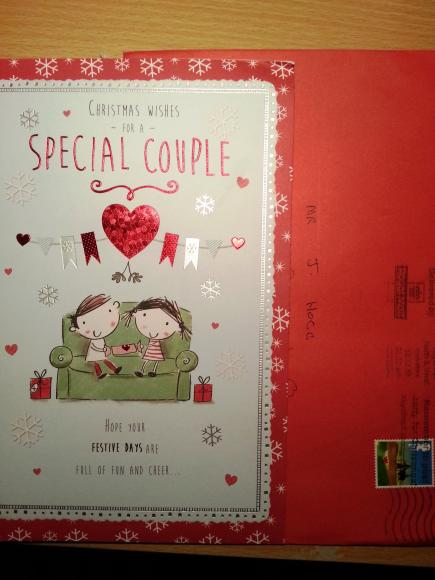 THE SPECIAL COUPLE: Manchester DJ Joel Ross and his partner Lily were soon revealed to be the couple in question
When this new information came to light, the team took to Twitter again to try to find their man.
Fortunately enough, they managed it and the DJ retweeted those who pointed him towards the Reddit post.
It is unclear whether or not card is now on its way back to the expecting couple.
Those involved responded in different ways.
Theoldentimes, the user who first suggested the DJ, said: "Mystery solved, looks like.
"Measly selection of likes and retweets though. I thought it'd at least make the front page of the MEN."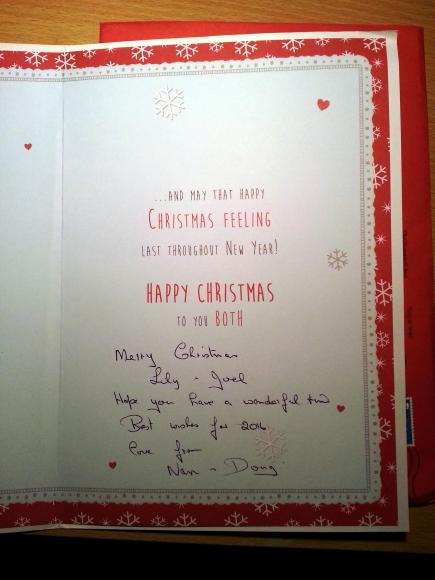 'WHERE THINGS GET DONE': One user felt very proud to be part of Manchester subreddit for tracking down Lily and Joel
The whole event made Lordsmish feel a little patriotic.
He said: "Manchester subreddit; where we actually do things, not like the rest of Reddit."
So there we are. The internet used for what I can imagine was its original and hoped for purpose, to help Nan and Doug.
Images courtesy of Keccle, with thanks.