David Cameron ignited frustration amongst other party leaders last week after announcing he would not take part in the televised leaders' debate without the Green Party.
The Prime Minister came under pressure at Wednesday's PMQs after Ed Miliband, Nick Clegg and Nigel Farage wrote to No. 10 calling on him to take part.
However, despite the General Election quickly approaching in May, Mr Cameron remains reluctant to be involved and has since been accused of 'running scared' by Labour leader Mr Miliband.
Meanwhile, the Greens have been urged to take legal action if they want to take part in the debate and have been told to 'stop hiding behind the Prime Minister'.
With the topic in hot debate, MM took to the streets to ask the following question:
Should David Cameron take part in a live TV debate? 
Perhaps unsurprisingly, the vast majority of people were of the opinion that it is wrong for the Prime Minister to refuse to take part.
Tom Fallon, 24, and web developer from Prestwich, said: "He obviously doesn't have to if he doesn't want to but in my opinion I think he definitely should. 
"He's the leader of our country so we have a right to hear what he has to say, especially those who support the Conservatives. 
"David Cameron fears he will lose favour with the public, and not engage with most of the electorate."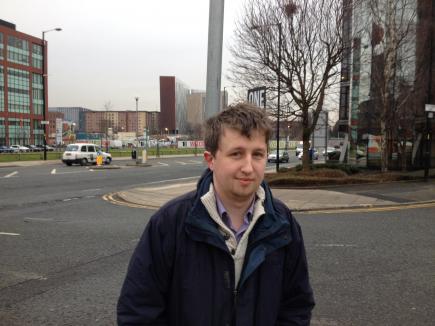 'LOSE FAVOUR WITH PUBLIC': Prestwich web developer Tom Fallon thinks Mr Cameron is worried about not connecting with the electorate
Michael Ciotkowski, originally from Blackpool, and a historian at Manchester Metropolitan University, was of the same mindset.  
The 21-year-old said: "Course he should be a part of it, he's the Prime Minister, he's alienating the country by not going on [TV]. 
"I'm not sure why he wouldn't want to take part – it gives him a chance to express his opinion and re-enforce his points ahead of the election."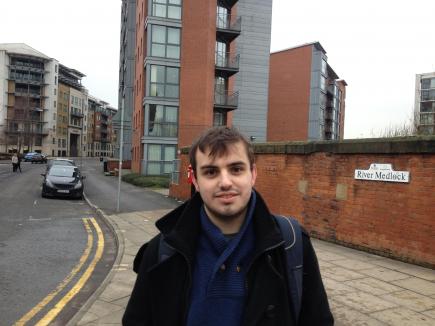 'ALIENATING THE COUNTRY': Michael Ciotowski doesn't understand why the Prime Minister wouldn't want to take part
Paulette Stewart, a cleaner and carer from Manchester believes Mr Cameron isn't running scared but feels a little more passionate about the issue.
"It's ridiculous that he's not [taking part]," said the 56-year-old.
"Surely he is in danger of losing votes. How can he persuade people to vote for his party when he doesn't even have the bottle to stand and battle against other party leaders?
"The other party leaders should just get on with it because at the end of the day it is Cameron who is going to lose out, not the others."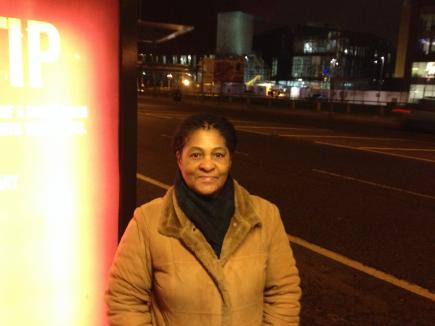 'IT'S RIDICULOUS': Strong words from Manchester cleaner Paulette Stewart, who thinks Mr Cameron will be the only one losing out
Lucie Greenwood, 24, from Manchester said: "He's our elected Prime Minister and has a duty of care, so yes, of course he should, especially if other leaders are going to be doing it. 
"It's as though he's putting his own personal agenda before anything else. It's just irresponsible," the recent graduate said.
Helen Liggett, 48, a Liverpudlian and senior manager at the NHS, said: "Yes, he should, all parties are going to be there so it's strange that our Prime Minister doesn't want to be included.
"I think at some point he is going to have to do some sort of debate, though. It's crazy to think that he'll be entering a general election in May without doing one.
"I can understand why the TV broadcasters aren't pushing for it, though, because with four or possibly five leaders on stage, all fighting to give their opinion, it's going to take up possibly three or four hours of air time."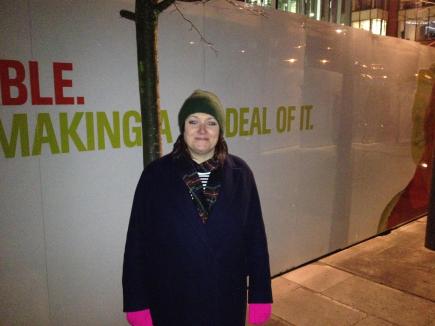 TOO MUCH TIME: NHS manager Helen Liggett can understand why broadcasters aren't pushing for Mr Cameron's participation
56-year-old Helen Kettle, who works as a secretary and commutes into the city from Halifax, believes it's within the public interest to see the Prime Minister involved in a live discussion.
"Why shouldn't he?" she said. "He runs our country and we as the public need an opportunity to question him."
Dr Shamas, 37, who works as a GP in Rochdale, shared a similar view, adding: "He's the Prime Minister and if it's a TV debate we should expect him to be there, telling us of his policies and debating them against others."
However, Norman Swift, a retired 62-year-old from Bradford was one of the very few who disagreed with the majority, questioning whether there is any point in TV debates.
He said: "I'm not really sure what people or leaders gain by these debates – they all end up arguing and nothing useful really gets said.
"If Cameron does the debate he's just going to get accused by the other parties so I can see why he's avoiding it."
Wendy Stephenson, an admin manager disagreed.
The 52-year-old said: "He should let the public see him with other party leaders, being open and fighting his corner."
Benjamin Cole, 21, who works in a factory expressed the same opinion, adding that only doing the debate if the Greens take part is a poor excuse.
He said: "Course he should be involved, I don't know why he wouldn't want to be, it gives him a chance to fight his corner.
"And saying he'll only do the debate if the Greens are involved is crazy. He probably knows they won't be allowed to be involved and is just finding ways to get out of it." 
Image courtesy of ITN, via YouTube, with thanks