A pair of rabbit-fanatics have made it their task to end bunny boredom across Manchester.
Dale Rhodes, 32 and Bronach Kelly, 25, have seized the opportunity to cater for one of the pet industry's most urgent needs, namely the creation of rabbit mazes.
Dale, area manager for a video game retailer in Manchester and trainee solicitor Bronach, have started a Crowdfunder campaign to make Dave's A-mazes a reality.
The pair's second bunny, Dave, passed away due to poor health and became the fuzzy inspiration for the campaign, which hopes to cater for all types of small pets.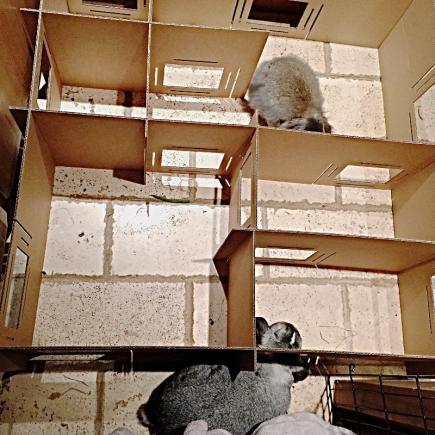 GUINEA PIG SLIDES?: Multi-story castle mazes could be next on the agenda for these lucky bunnies
"Dave was adventurous, inquisitive and most definitely amazing, he would have been approving of the maze we have created," Dale told MM.
"Having had a house full of rabbits, presently Georgie, Ruddie and Norbert, for almost three years, we have thought long and hard about toys and games to keep our bunnies occupied and out of trouble.
"If successful, we want to build on our maze by making it multi-story, maybe even design a castle which will fit on top.
"Further down the line we are looking at tunnels to attach to the maze – if all goes well who knows maybe a guinea pig slide may have a market!"
After noticing rabbit mazes were only available in America, Dale and Bronach seized upon the opportunity to make their own versions, which are made of cardboard and described as both 'bigger and more versatile'.
And with cats, guinea pigs and other pesky pets all targeted, Dale is convinced that there is a viable market for his mazes.
"Rabbits are now one of the most common house pets and like us many owners struggle to find them fun toys to keep them occupied.
"We have shared photos with plenty of rabbit society's so far and it has definitely showed us that their is a big market here.
"Even though we have labelled these as bunny mazes I've actually had a couple of pre-orders from cat owners already."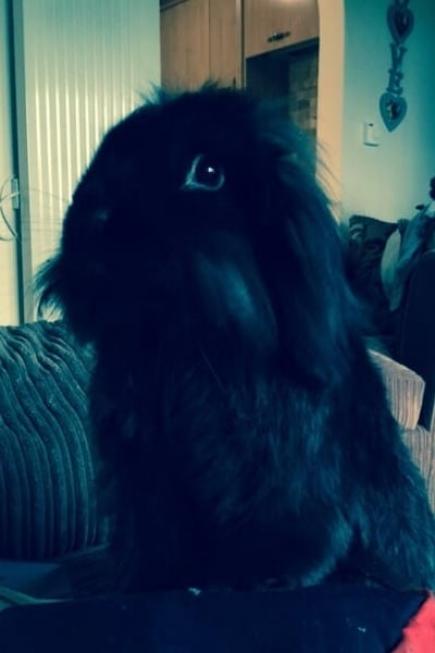 MISCHIEF MAKER: Dale hopes the mazes will keep his rabbits 'out of trouble'
The campaign – which seeks to raise £3000 – had only raised £10 at the time of publication and is hoping to raise the remaining funds by March 6.
Pledges can be made for £10, £20, £30, £50 and £100.  Rewards include a thank you from the original 'buns' and special gifts.
Donations of £100 will be rewarded with a maze donation from the 'Dave's A-maze buns' to a local animal sanctuaries.
To learn more about the project, click here.