A man who lost his best friend to leukaemia is raising money in his memory by running the London Marathon.
Andrew Murphy, 25, from Altrincham, travelled to Asia with best friend Alex McGrory, one year his senior, along with two other friends, in the summer of 2010 when Alex became seriously ill.
"When we were in Vietnam he was complaining about feeling tired and we were just like 'come on – you're just not used to the temperature and the humidity,'" Andrew told MM.
"We then wondered if he had malaria, but the next day he took himself to hospital and they did some blood tests and it all came from there – they told us he had leukaemia.
"It was a big shock. We had to ring his mum and dad and tell them what was going on, which was a nightmare."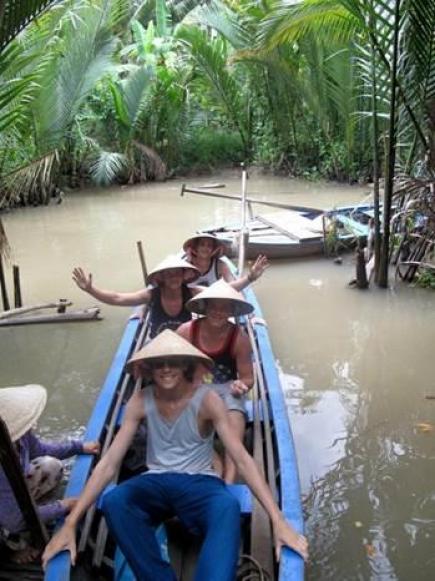 NIGHTMARE: Alex was first diagnosed while travelling in Vietnam
Alex was put in an isolation pod on a jet to Frankfurt, and it was touch and go as to whether he would survive the flight back to Manchester as his immune system had shut down.
Fortunately, Alex survived the journey. His condition improved and he was even in remission for a period of time, but unfortunately the leukaemia returned.
Tragically, following two failed bone marrow transplants, Alex died in April 2012 after a two-year battle with the disease.
"You never really get over it. You always think about it when specific songs come on and it kind of crushes your mind a bit," said Andrew.
"But eventually you just remember the good stuff that you went through together.
"Even when I'm running for an hour or so he'll cross my mind and I'll just have a think – it's therapeutic."
Andrew now wants to repay the charity, Antony Nolan, who did everything they could for Alex, and is over halfway to achieving his target of raising £1,850.
The marathon takes place on Sunday April 24, and Andrew said he was keen to show that Alex will always remain in his thoughts.
"The charity gave Alex a fighting chance so I'd like to give something back to them," he said.
"It's a good charity and it's the only one of its kind in the UK I believe.
"I'm also close to Alex's parents and I want to let his mum and dad know that he's on my mind still."
Only 15% of men like Andrew between the ages of 16 and 30 are on the donor register for bone marrow transplants.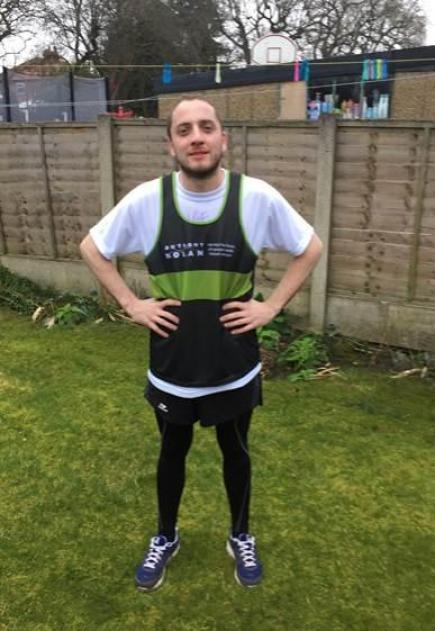 'HE'S ON MY MIND': Andrew 'will never get over' his friend's death
Given that younger donors offer better outcomes for patients, this is something that has been targeted for improvement.
There is also a significant demand for more people from Black, Asian and minority ethnic backgrounds to sign up, with only 20% receiving the best match.
"There's a common misconception that it's really painful to be a donor, but 90% of the procedure is similar to giving blood," Andrew said.
Andrew had known Alex since school. They went to Wellington Rd School in Timperley, and became close at sixth form college, before both attending Sheffield Hallam University.
"Alex was very loud and boisterous," he said.
"He was always the centre of attention and liked to have a good party. We hit it off from that, running around. Nothing too bad though."
Following the marathon, in May, Andrew is looking to put on an evening of fine dining at the Tamper Sellers Wheel café in Sheffield for Alex's family and friends.
Andrew was formerly a manager of the café, and the chefs have offered to give their time for free in celebration of the fundraising and Andrew's completion of the marathon.
To sponsor Andrew, click here.