From adult-only ball pools to musings on food, Manchester's Science Festival is sure to be a hit with locals, with 170 events set to be held between October 22 and November 1.
Now in its ninth year, during its annual siege of the city MSF will stage events in over 40 different locations, varying from bars and museums, to the anechoic chamber at the University of Salford.
And the festival has particular reason to celebrate this year, following the announcement that Manchester has been crowned the first UK city ever to be the European City of Science.
Whilst events will run at a number of venues, MSF's nucleus for the two week period will be the Museum of Science and Industry (MoSI).
Speaking on the upcoming festival Sally MacDonald, the Director of MoSI, heralded Manchester's scientific history.
"Manchester is a city synonymous with scientific innovation and invention," she said.
"It's where Ernest Rutherford first split the atom and where Alan Turing pioneered the concept of artificial intelligence.
"More recently graphene – the world's thinnest, strongest, most conductive material – was identified at The University of Manchester: a discovery marked by the award of the Nobel Prize for Physics.
"Our exceptional Festival programme celebrates the fact that there has simply never been a better time for science in Manchester."
And exceptional the programme is indeed.
Here, MM picks its top five events for the two weeks. And be advised, tickets are selling out fast.
JUMP IN!
jump in @pearlfisherlive at the Manchester Science Festival, already having fun @msimanchester opening Thursday pic.twitter.com/NycyIhHUZi

— Karen Welman (@KazzaWelman) October 20, 2015
Never one to exclude grown-ups from taking part, a string of 'adult only' events at this year's festival, will be sure to attract the inquisitive child in many.
Taking the dull out of adult is Jump In! – a pool of 81,000 balls, allowing those aged 18 and over the opportunity to dive in and play.
The installation follows studies showing that adult play has a hugely positive impact on creative thinking.
 But with two late night events being staged, what better way to aid creativity by adding alcohol and music to the mix.
To find out more about Jump In! click here. 
The Matrix Screening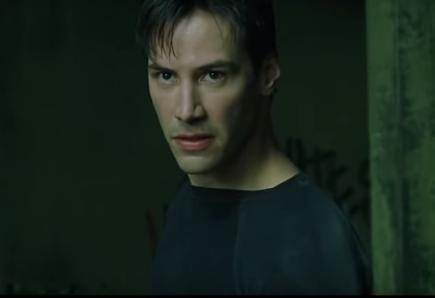 Ⓒ Warner Bros. Etnertainment Inc, via Youtube, with thanks
The Matrix's view of a simulated reality left audiences awe-struck. But, somewhat worryingly, the film came out 15 years ago, a fact sure to make many start counting their years.
A film about technology pre-iPhones and relying on those boxy beige computers of yesteryear might seem laughable by today's standards.
However, themes of solipsism, artificial intelligence and corruption at the highest levels are potentially more relevant today than they ever have been.
The Matrix will be screened alongside The Fifth Element, as part of a series of Sci-Fi classics showing at Manchester Cathedral.
To find out more about the film screenings, click here. 
Richard Dawkins: My Life in Science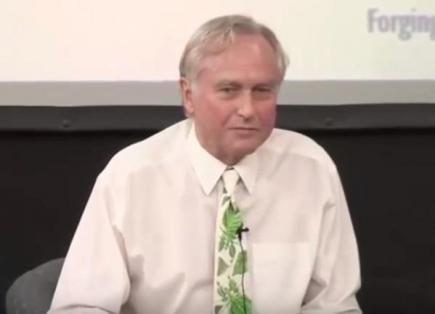 Ⓒ Truth Seeker, via Youtube, with thanks
Few divide opinion as greatly as Richard Dawkins, but whatever your views of the author of The God Delusion happen to be, this is a rare opportunity to sit in the presence of one of the world's most prolific thinkers.
Ahead of his new memoir, Brief Candle in the Dark: My Life in Science, Dawkins will discuss what, and who, has influenced him, over the course of an incredible life.
To find out more about Dawkins' talk, click here. 
Your Colour Perception
Ever fancied spending time in an enormous multi-coloured room?
As part of the Art Meets Science string of events, artist Liz West explores how colour affects our psychological, emotional and spiritual responses.
Your Colour Perception is West's largest installation to date, and is recommended as potentially the last splash of colour we will see before another Manchester Winter.
Liz West – Your Colour Perception from Liz West on Vimeo.
To find out more about Your Colour Perception, click here.
Cravings: Does Your Food Control You?
The endless fascination in our relationship with food is explored as part of Cravings: Does Your Food Control You?
The exhibition looks at the science behind what influences our tastes, from early life in the womb to experiences we have had as adults.
As well as this, on the evening of the 28th October, Cravings Late will offer people the chance to go on a 'journey through sensory stations'.
And with Trust Me I'm a Doctor's Michael Mosley one of many celebrity speakers, it promises to be a dinner you will not forget.
To find out more about this event, click here.
Image courtesy of Graham Houghton, via Youtube, with thanks