Lockdown has been especially tough on the creative industries, but that hasn't stopped some artists launching new ventures.
As people have had more time on their hands, they have been able to take up new creative hobbies and even start new businesses.
Many people have started with at home photo shoots, creating back drops out of sheets and pillows, tattoo design and much more.
Budding artist Tanwen has started designing stickers, creating beautiful stickers from fandom cameos to her own sticker and print designs.
She launched @tydraenogstudio on Instagram and Etsy and also runs her own YouTube channel.
When she's not busy with her day job as a graphic designer, she fills her spare time posting to her channel which covers anything from budget friendly student meals to a day in life of her career.
Tanwen, 18, said: "Creating art while in Covid has meant that I can relax and do something I love without it being marked or graded.
"I can create the work I want to when I want to."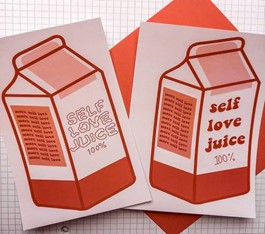 Meanwhile Kasia, who runs @stickumstattoo, started her creative journey in early July.
She decided to use her art skills to go down the path of stick and poke tattoos, a method of non-electric tattooing which is done by hand.
However, she admits it has been a big struggle for her to stay creative and motivated as she can't physically tattoo at the moment due to national restrictions.
She said: "I haven't been able to make an income from my tattooing which is a real shame as this is essentially what my dream and goal is – to be a tattoo artist full time.
"During lockdown I haven't been able to make that goal a reality, it feels like my personal dreams have been put on hold and I'm plateauing."
For some creatives, Covid has given them a chance to connect back with themselves and with their art.
But for others it is their main source of income and being unable to work has left them struggling, in some cases without adequate government support.
And Kasia admits that lockdown has been a rollercoaster of emotions for her as she is desperate to get back to work.
She said: "Over lockdown, like everyone I've had my ups and downs, I think now I'm just really eager to get back into tattooing and seeing new people and interacting daily.
"I think being told that you cannot do what you love to do is a very strange feeling.
"I just can't wait to be able to express myself through tattooing again and even though I'm eager to get back to it, I want it to be at a time where we don't have to go into another lockdown.
"I want to be able to tattoo with no stops again "