Manchester garden lovers will be left in awe when they cast their eyes over the stunning willow stem creations adorning Tatton Park's flower show this week.
The unique artworks, including children and animals, have been created by Withington-based teacher and artist Juliette Hamilton who only branched out into willow sculptures four years ago.
This year she donated some figures of children which she crafted for the centre of the Andy Walker's NSPCC garden.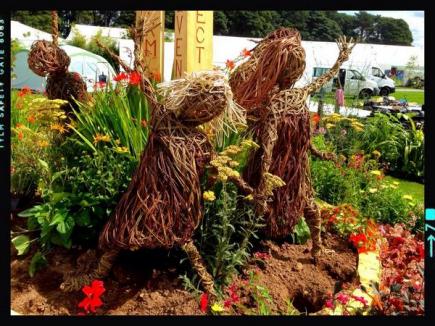 DOING IT FOR THE KIDS: Two sculptures for the NSPCC garden
Juliette told MM: "I only had six days to create two child figures for the garden but I'm really happy with them. Judging is today so we'll have to wait and see!
"I'd never done them before, I've done three-metre-tall women but never children, but each time I'm asked to do something it's completely new."
Juliette shares her craft through working at schools and teaching adults how to create their own willow wonders at Chorlton's Beetle Felt and Arley Hall near Northwich.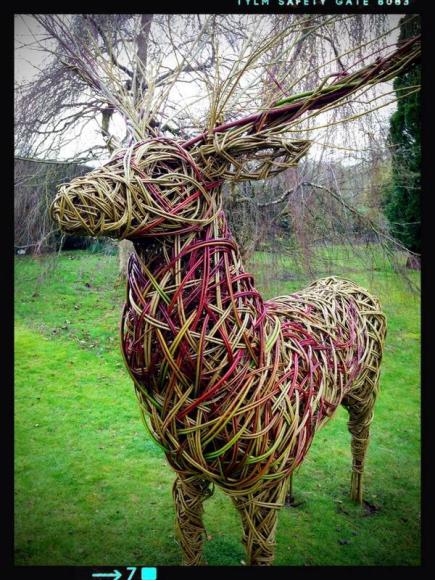 DOMINANT: A proud-looking stag on the lookout… but with no hens in sight
She said: "The workshops are brilliant as people can make something excellent in one day – when they go home with a deer or a hare they're always rather impressed with themselves."
Also on display at Tatton Park will be her magnificent cows, which went down a storm when she took them to Glastonbury where she was holding a workshop in the green craft fields.
The cows have been on the moooove! Find them @The_RHS flower show @tatton_park in the Feast zone! #willow #sculpture pic.twitter.com/sW7XWbJ6pl

— Juliette Hamilton (@willowjue) July 21, 2014
To get the cows up to Somerset, along with a mini pyramid stage, she had to mooove them in a huge van, but was happy with the praise they received.
She said: "I got a spontaneous round of applause when I got them out of the van which was really nice.
"The festival was really hard work but being a part of it rather than just going to it felt really good.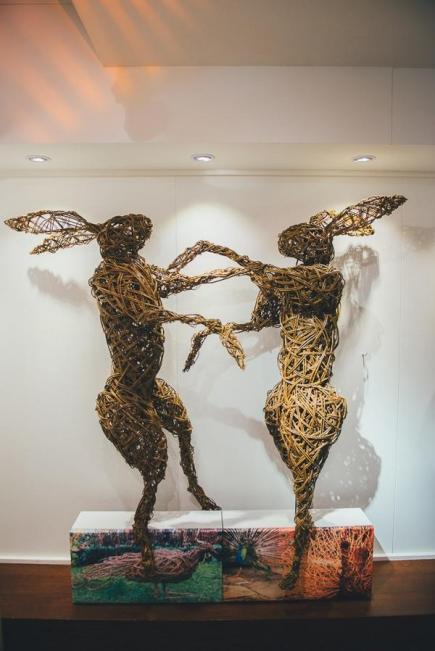 PUT 'EM UP! Boxing hares get in a punch up
"After a weekend of workshops though I just put a sign over the tent that said 'not working from 9 to 5 today as I'm going at 3 to see Dolly' and she was excellent!"
Juliette is kept incredibly busy with keeping up with the large number of private commissions for her work and loves the huge variety this brings to her work.
She said: "Now I've finished the figure children I've got a cat, a bat, two boxing hares and one on its own, so quite a lot on!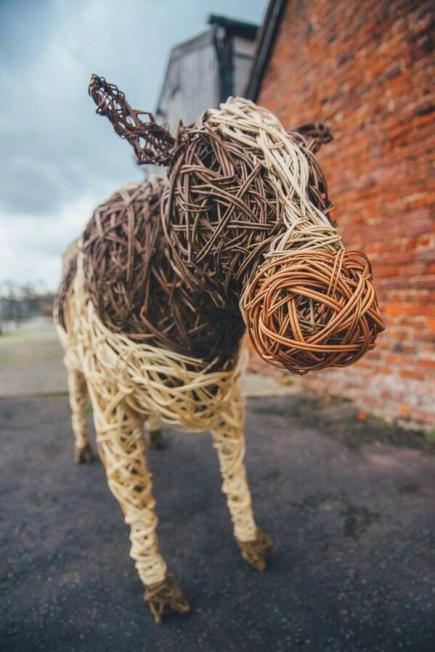 MOO-VIN' ON UP! A cow immortalised in willow branches
"I'm also creating a large Shetland pony to commemorate life of one who lived until it was in its fifties at Stockley farm.
She added: "People always ask me what my favourite sculpture is but I honestly say that the thing I'm working on at that time is always my favourite thing, I love doing it and I'm very lucky to be doing it!"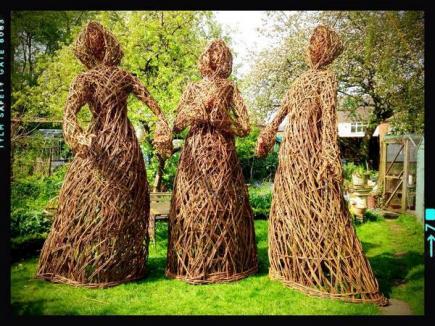 WILLOWY FIGURES: Three ladies stand proud
For more information about the show, and to buy tickets, click here.