The CEO of Manchester's Hervia, the world-renowned fashion retailer, has revealed what he thinks makes them stand out in the crowd 21 years after opening their first Royal Exchange shop. 
Oscar Pinto-Hervia, opened the first Hervia store in 1993, fifteen years after arriving in the UK from South America. 
The brand regularly features as one of the UK's top fashion shopping destinations in worldwide directories and boasts a well established customer base of fashionistas across the globe.
Oscar found success after bring something to the city that few others had done before.
Oscar said: "I was buying all my clothes when I visited friends in the capital because I couldn't find them anywhere else. I thought 'I can't be the only one' so I knew, instinctively I'd have a captive market.
"From the start we were different. There were only a handful of people selling this type of high-end fashion in the city and we wanted our shop to be a bit more fun, to show the playful side of the fashion that we loved."
After studying his foundation course in Manchester Polytechnic, Oscar secured a job in fashion and became a buyer for a city-based store.
Soon after securing his job as a buyer, Oscar met his partner, and the idea for a high-end fashion store of international designs was born.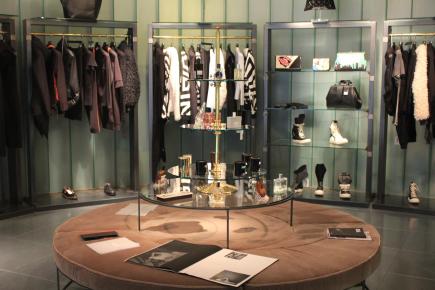 Oscar said: "We began in Manchester which is my second home.
"My family are from Chile but we came to the UK in 1978, originally to London and then to Manchester because my mother had friends who had already settled here.
Oscar said: "We lived in Ardwick and then Chorlton – where my mother still lives.
"I was always very interested in fashion and from an early age it was what I wanted to do. I was good at school, quite academic, so some of my relatives wanted me to do something else, but I was very creative too and I wanted to follow this dream I had of working in fashion.
"Together we wanted to open our own store, so we could bring people more designs, and show more global and avant garde fashion, the kind of things that I was buying in London and elsewhere,"
In the early days Oscar and his partner started small, selling labels they liked, such as Helmut Lang and Alexander McQueen.
Few people sold high-end city fashion at this time, and Hervia stood out right from the beginning. 
"Manchester has always been a special place and when we opened in, it was very, very vibrant.
"On a personal level I was out clubbing and wearing the clothes and people liked them so of course, my friends would come into the shop and celebrities but it wasn't just about that."
He added: "There were pieces you could just as easily wear to work too. That has always been part of my ethos – to be able to offer quality and choice, something for everyone."
Promoting new talented British and international designers has always been something important to Oscar, who is currently working with the British Fashion Council, judging emerging designers.
He also goes to London Fashion week which he believes is 'the best of all the fashion weeks'.
When it comes to inspiration, Oscar credits his South American heritage in his design choices, as well as his passion for the Japanese style.
"We have a way of behaving in South America," he explains. "You never try and show how much wealth you have through your clothes.
"But at the same time we appreciate quality, expressed in the feel or cut of clothes."
'I like the simplicity and the plainness of the Japanese aesthetic,' said the CEO, who's brand works closely with Japanese designers Yohji Yamamoto and Comme des Garcons.
"The use of black appeals to me too. So many of the designs do not date easily, they stand the test of time very well. The quality comes through, there is that element of luxury but presented in a very understated way."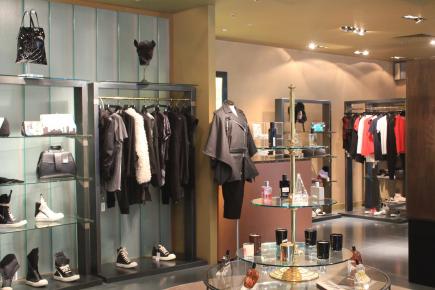 This year the luxury fashion retailer is partnering with Manchester Pride to ensure revellers keep it chic over the Big Weekend.
The high-end store has joined forces with Pride to create an offer where those with the wristband can get 10% off on in-store items.
Over the pride weekend over 100,000 people will come to Manchester for the festivities and for those who want to celebrate Pride in style, Hervia may just be the ticket.
Hervia Bazaar is currently located at 40 Spring Gardens in Manchester, and can be found online at www.hervia.com
Tickets for Manchester Pride can be purchased at  http://www.manchesterpride.com