A Manchester runner who suffered from a painful spinal condition for 20 years is trekking more than 250miles across the Amazon to raise awareness about scoliosis.
Jennifer Adair, who was only given the all-clear by her surgeon in December, will tackle the seven-day Jungle Marathon in Brazil this October, just ten months after beating scoliosis.
Known as the hardest footrace & endurance challenge on earth the Tommy Hilfiger brand manager is swapping her glamourous life in fashion for the 40degree heat and 99% humidity of the mountainous jungle in South America.
"It's such a contrast from what I'm doing in the day to what I'm doing in the evening," said Jennifer.
"They found it quite funny in the office. It's all hair, lipstick and clothes in the day and at night I'm out getting sweaty and muddy.
"I've had to be careful with what I take because of my back. I'll be wearing pretty much the same clothes all the way through.
"I've even had to leave my hairbrush behind. But I'll definitely be taking my mirror. I can't do without my mirror!"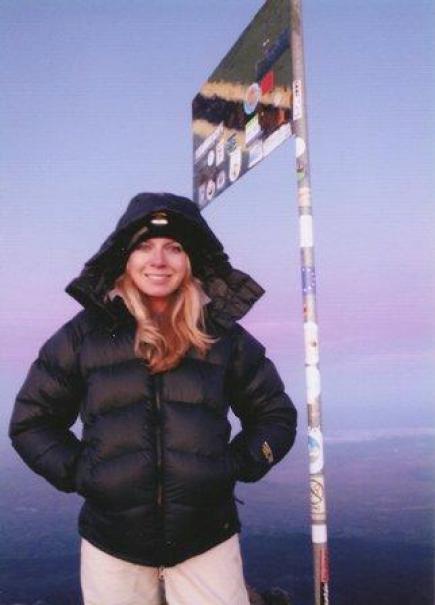 EXPLORER: The Jungle Marathon won't be the first time Jennifer has taken part in a gruelling challenge
This is the first time Jennifer has entered the gruelling event, which celebrates its tenth anniversary this year by promising more 'river crossings than ever before'.
But Jennifer is no stranger to beating the odds after she was diagnosed with double scoliosis, an abnormal curvature of the spine, at age 14.
The result was that her spine was 's-shaped' and twisted which put strain on her internal organs and diminished lung capacity and left her on a daily dose of painkillers to deal with the intense pain ever since.
The fitness fanatic underwent surgery at the end of last year, giving her ten months to prepare herself for the mental and physical demands on her body.
As a result, a wide range of training methods have been required, and the 34-year-old has been working on her core, trekking through the Lake District and Wales and doing British military fitness to prepare for whatever lies in the depths of the jungle.
She also competed in 100km(62miles)ultra-marathon Race to the Stones earlier this year as she prepares to fly out at the end of next month.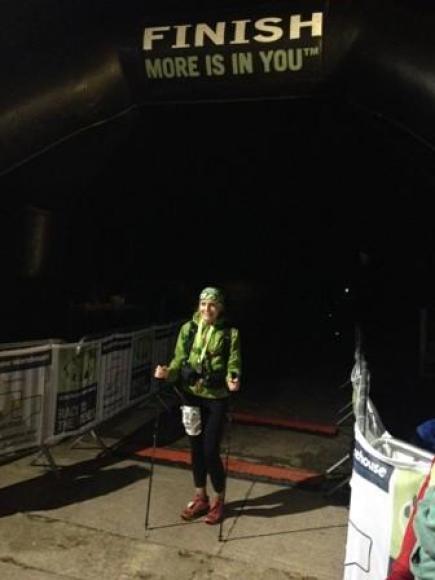 FINISH LINE IN SIGHT: Jennifer after completing the ultra-marathon, Race to the Stones
"My body is hurting so much," Jennifer said, "it's really hard to keep it up.
"I'm in two minds at the minute. On the one hand, I'm in pain and in the other I'm panicking about whether I should get another run in. The race is creeping up on me."
Despite her rigorous training regime, Jennifer has seen her road running times 'get slower' since she turned her attention to the Amazon.
But the clock is the least of her worries with all kinds of lethal creatures waiting for her on the course.
Jennifer has already faced snakes five years ago – in the somewhat less harsh environment of North Wales.
While rock climbing, Jennifer was bitten by a snake that was 'basking in the sunshine' as she reached a cliff face and, although it was no venomous anaconda, the reptile did leave a mark.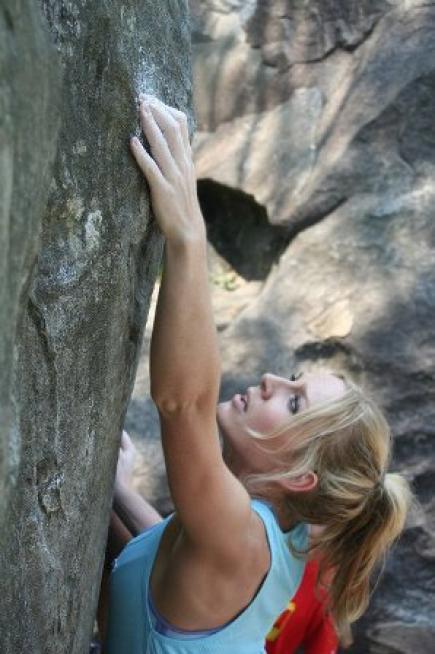 HEAD FOR HEIGHTS: Jennifer is no stranger to getting bitten by a snake
"It bit me on the leg and I was rushed to Bangor hospital," said Jennifer, who will be wearing 'snake guards' on her legs for the marathon.
"I thought I was going to die! My leg started bubbling up and swelling."
If a snake doesn't sink it's fangs into her flesh, perhaps a piranha will be willing to oblige.
And as razor-sharp leaves also pose a threat, Jennifer is wary of the risks.
"I'll have to wear long sleeves. Blood in the water is not good with piranhas about," she said.
Deadly wildlife also comes from above with insects that 'fall from trees and burrow underneath your skin'.
"I'll definitely be wearing a cap at all times, however hot and humid it is," said Jennifer.
To help raise awareness of scoliosis, a camera crew will accompany her every step of the way with the documentary – entitled Breathe – set for release within six months of her crossing the finish line.
Directed by Neil Hart, the project has been funded through almost £6,000 of donations – with £4,000 still to find – and will be released for free.
Jennifer is targeting schools and charities to help spot the symptoms at a young age to avoid surgery, bringing the UK in line with the likes of the USA and Australia where tests for the condition are mandatory.
"No one really knows what it is. I remember saying to my mum before I was diagnosed 'why is my shoulder blade sticking out?'," she said.
"I remember thinking 'why me? Why am I the one in pain?'. But you get used to it and just deal with it."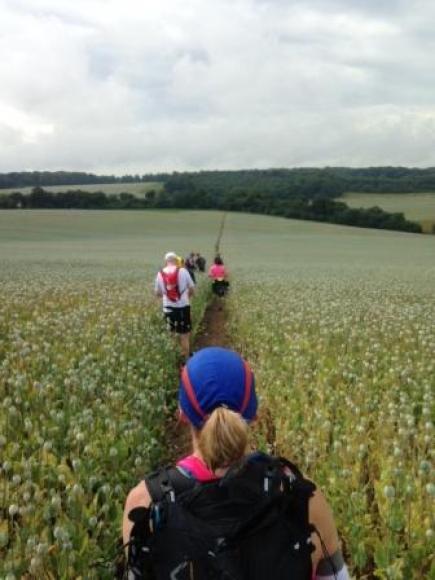 LONG WINDING ROAD: The 250mile trek will take Jennifer across all manner of terrain
Self-esteem issues are also a lesser-known problem with scoliosis – Jennifer believes she can assist other sufferers and recently she met with a 20-year-old to provide guidance.
She said: "I realised how often I could help somebody.
"People can still live their lives and achieve whatever they want to achieve, albeit probably not as extreme stuff as I'm doing."
Jennifer will be competing in the Jungle Marathon from October 3. To donate, click here.