As more couples chose to cohabitate before tying the knot, it's become apparent that people are breaking the status quo when it comes to relationships and the idea of a 'dream wedding'.
For some, setting up house for the first time with their new spouse is as dated as serving up a cheese and pineapple hedgehog at a dinner party.
So it comes as no surprise to see that newlyweds are opting for more unusual wedding gift ideas ahead of their big day.
With everything from zorbing and paint balling to cookery classes and bungee jumping, the gift experience wedding present is proving to be a popular hit for thrill seeking, adventurous couples.
Wedding list concierge service manager Dawn Hedges from House of Fraser Manchester, believes that though the practise of putting together a wedding list has remained the same for sometime, gift list ideas have travelled outside the box.
"At House of Fraser, the couples come in and scan the items they'd ideally want," she told MM.
"If there are any gifts remaining on the list after their wedding, we allow them to come into the store and buy the remaining gift with a 20% discount up to two weeks after their wedding.
"We also always try to encourage them to add things like the speciality gift experiences because they're a lot different to what you'd normally get on a wedding list.
"They're gifts that you'll remember as the experience will be special or maybe a once in a lifetime opportunity."
However, there are only so many items on the wedding list that a savvy guest can buy before straying into the terrifying territory of the 'most expensive' category, something that Dawn and her colleagues at House of Fraser help moderate on their clients lists.
"For newlyweds we always advice that should get all the essentials and we always advise them to put smaller items on their lists to give people the option, as well as the major items where you're counting several of hundreds of pounds," she said.
"We find that if people work in an office, their work colleagues put together some funds to buy the couple a larger item which is of course helpful."
The domain of gift experiences has exploded in the last few years with online retailers keen to offer quirky gifts to cash-rich time-poor buyers.
And with The Wedding Fair exhibition taking place in Manchester this weekend, MM's top five picks for quirky wedding gifts are sure to tick the box whatever their taste whether it's a loved-up getaway for two, or an adrenaline-fuelled experience.
1. A Segway rally for two
They say it is as simple as walking, but the skill of being able to balance on two wheels is not as easy at it looks.
Just allow your alcohol and fruit cake lined post wedding stomachs to settle before you jump on one of these bad boys.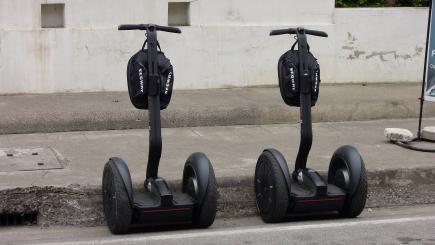 (©David McKelvey)
2. A supercar experience
Why not take part in a supercar experience that will certainly drive yourself and your fiancé around the bend?
Often giving motorists the choice of steering some of the fastest cars on the planet, this is made for couples who aren't afraid to push their relationships to the fifth gear.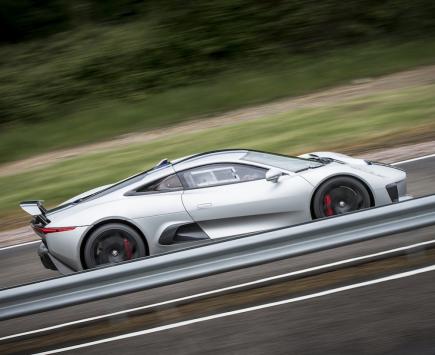 (©JaguarMena)
3. Dancing lessons
Apparently couples that 'grove together stay together' so why not take the opportunity to train your two left feet to step in the name of love for years to come.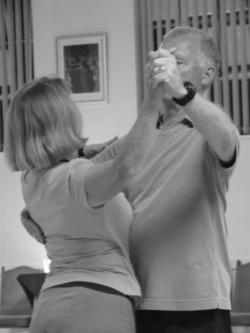 (©fimb)
4. Wine tasting
Mature, strong, spicy, smooth and that's just your fiancé.
Wine tasting is a great opportunity that gives couples the chance get to know their Petit Verdot from their Cabernet Franc.
Plus, dropping a few swishing techniques at dinner parties will instantly give you cool hipster couple points.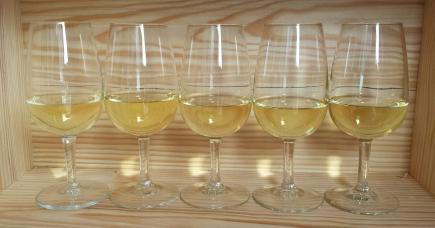 (©dominclockyer)
5. Spa day
It's no secret that planning a wedding can be stressful for both bride and groom.
So why not ask your guests to treat you to a spa day to help you unwind, relax and banish your inner bridezilla?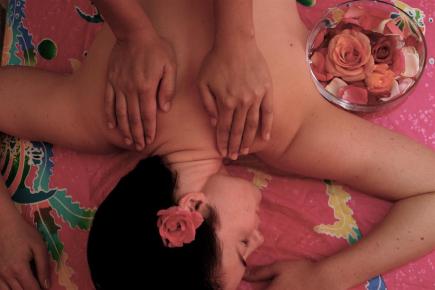 (©thomaswanhoff)
The Wedding Fair exhibition will be welcoming all future newlyweds to EventCity, Manchester from September 26-28.
Image courtesy of gu tian re, with thanks