More than 50% of people spend more money when out shopping with others, a consumer-advice website has revealed.
A survey by money-saving website Topcashback.com has found that 52% of people in the North West admitted to spending more money when accompanied by friends and loved ones, compared to when alone.
Their survey of over 200 North West residents also found that 69% of men admit to spending more when out with their partner, while 44% of women claim to spend more sensibly with their other half.
MM took to the streets of Manchester to find out what you thought of the findings.
Stoke pre-school assistant, Gemma Crampton, 31, agreed with the findings, saying: "I think I spend a lot more sensibly when I'm out with my partner, because they can see how much you're spending so you don't want to spend too much.
"If you're on your own sometimes you feel more like you can spend what you want because they're not there."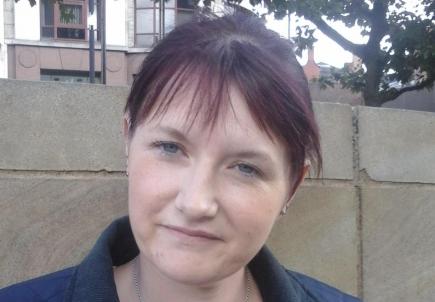 31-year-old pre-school assistant Gemma Crampton, from Stoke
Alternatively, nursing assistant Emily Clifton said: "I'm terrible with my spending, especially with my boyfriend, mainly because he lives in a different city so when we meet up we always end up going out together and spending quite a lot on food and drinks."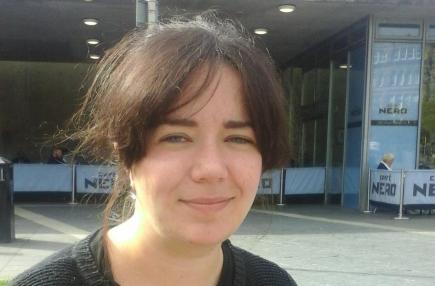 26-year-old Manchester nursing assistant, Emily Clifton
Friends also apparently increase around 20% on people's spending, a statistic that was familiar to many.
Amy, 25, said: "I think when you're out with your friends that you haven't seen for a while you feel like you want to make the most of the occasion and probably spend more money with them and not worry about it."
This was echoed by administrator Andy Beckley, 27, from Chorlton, who said: "I definitely spend a lot when out with friends and spend the rest of my time making up for it! It sets the tone for the rest of the month really."
On the other hand, hostel manager Annalie Myles, 25, admitted: "I do my best to get other people to pay for me to be honest!"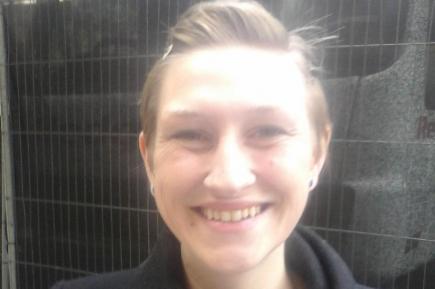 25-year-old Manchester hostel manager, Annalie Myles
Cash-conscious shoppers may also do well to leave their kids at home when popping to the shops.
The study discovered that a quarter of those surveyed claimed to spend more than planned when with their children.
On the other hand though, 20% said their spending is reduced by 10% when shopping with their parents.
The website's consumer affairs editor Natasha Rachel Smith said the best advice for staying in control of spending is to stick to a budget.
"It may seem mundane but it's the best way to have control over money. We're all probably guilty of making impulse purchases, especially when a friend or family member has convinced us it's a great buy."
This advice is something which unemployed Stephen Goulden, 31, has to live by.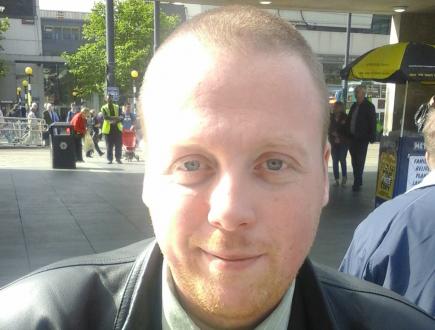 Unemployed Stephen Goulden, 31
"Being on jobseekers, I only spend money as and when I need it," he said.
"So, for instance, yesterday, I bought this shirt from a charity shop because I had a job interview today. But I wouldn't spend it if it wasn't necessary.
"And I look out for bargains all the time. I stretch my money out as much as possible. I don't go out because I just can't afford to."
While banking administrator Patrick Smith, 28, told MM: "I've never really got used to saving money really, I got paid today and spent my last £5 last night. That's just how I live."
Topcashback.com editor Smith also advises leaving your cards at home and only taking the cash you plan to spend and to scan the prices a number of shops before making a purchase.
That is advice which sensible student James Tully, 20, from Sale, was already clued onto.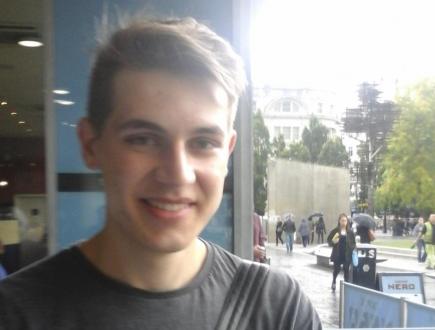 20-year-old student James Tully, from Sale
"I'm generally quite good with my money," he said.
"I use vouchers and deals and I prefer to take cash out with me so I know what I'm spending, if you take your card you don't know what you spend.
"I find it quite easy to manage my money at Uni."
Image courtesy of Roderick Eime, via Flickr, with thanks