The National Health Service will need an extra £8billion a year by 2020 to continue functioning as normal according to a government five-year plan.
A report by NHS Forward View suggests that a £30billion gap will open up between the funding the healthcare provider receives, and what it will need to keep running over the next 5 years.
Jeremy Hunt has spoken about increasing the NHS budget and making 'efficiency savings' throughout the organisation.
However Labour critics have accused the Health Secretary of mismanaging the health service into crisis.
With austerity cuts in most public sector areas is it time we made up the shortfall in NHS funding with more charges for use of the health service?
MM took to the streets to ask Manchester whether we should pay for our health care.
Chloe Juliette a 24-year-old artist from Birmingham felt that healthcare should remain free because of fears not everyone would be able to afford it. She suggested covering the cost with a tax increase.
She said: "I think that if there is one basic right it has got to be the right to live, so people shouldn't have to pay for their own healthcare.
"If they funded it from somewhere else that would be much better, but I wouldn't mind there being a tax raise so that everyone can get healthcare."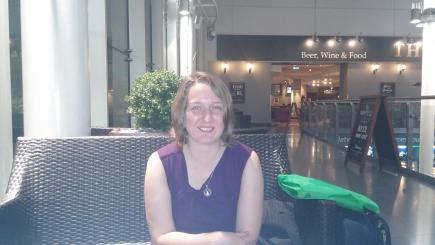 RIGHT TO LIVE: Chloe Juliette says free healthcare is a basic right
Hannah Collins, 23, a graduate trainee in health and safety from Didsbury agreed the NHS should be kept free as it is part of the nation's history.
"One of the things that we can be proud of about Britain is the fact that we've got the NHS, it's not like America where you have to pay for your own care" she said.
 "It's a tradition that a lot of other countries want and don't have, and they are in a bad position without it."
Sam Thomas of West Didsbury works in customer service and thinks that we already pay too much towards our healthcare in the UK by paying for our prescriptions.
"The NHS is the NHS that's what it's there for. We shouldn't be privatising it, we should be increasing taxes to better fund people's services, and that's taxes on the rich not the poor.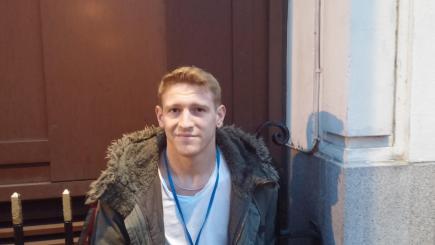 ROBINHOOD TAX: Sam Thomas wants more tax on the rich to fund the NHS
Amy Ford a 21-year-old student from Knutsford also thought that money should be raised to keep the NHS running but only if the priorities were staff wages and a quality service.
 She said: "It would be fairer to raise money through taxation rather than charging people for services, if the money goes to improving healthcare and also helps improve the pay of staff as well."
Brian Hepworth, a 65-year-old retired bus driver from Stretford, expressed similar concerns about where the money would come from if the NHS was kept free to all.
He said: "Generally speaking we shouldn't pay per service we use as it would discourage some people from going to the doctor.
"As people are growing older they are expecting more from the health service but it's not really realistic is it?
"The money needs to be provided from somewhere, it can't go on, it's not sustainable."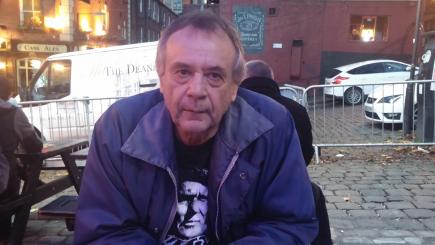 NOT SUSTAINABLE: Brian Hepworth said the money must come from somewhere
Babis Pantdilis, a dentist working in central Manchester, said he thought we should pay for some services on the NHS but there is an imbalance to address.
He said: "I treat people every day, who do have basic healthcare needs and should not have to pay for them.
"But there are other things that should not be covered by the NHS and I think that money spent on health is not always well spent.
"I see pensioners, who shouldn't be paying for treatment but they have to, and wealthy people who are exempt for the treatment.
Sandra Carter, a 53-year-old housewife from Northumberland, also thought that it was fair for people to contribute to their own health care based on her own experience.
She said: "I wouldn't mind paying more for the NHS, I'm happy with what they've given me in my history, I think they do a good job with the money they've got.
"I think we're lucky in this country that we have an NHS, in other countries you always have to pay for health care, we're lucky and we should put something back."
Lisa Jennings, 39, a project manager from Sale is not just happy to contribute to the cost of healthcare but has even been tempted to opt for private insurance.
She said: "I was steering towards private health care. I've been fortunate enough to be in full time employment and I could afford private health care.
"It is frustrating, when I take time out of work to take my kids to hospital appointments and stuff. I do feel like I'm surrounded by people who abuse the system of free health care."
Edwin Castle, 52, an accountant from Macclesfield took the pragmatic approach, saying the public will be expected to foot the bill one way or another.
He also suggested that those who led riskier lifestyles should perhaps pay more.
Mr Castle added: "We already pay for our health care anyway it's just through our general taxes so it's only a question of how much more we should pay.
"I think people should pay more who use it more but not across the board, I think where people are not taking responsibility for their own health that they should contribute."
However Amos Moyo, a 30-year-old Housing Officer and Manchester resident, did not think it was right for the people to be expected to foot the bill.
"Given the amount of tax we contribute and the amount of budget cuts that have been put in place in order to save money I feel the government should be able to foot the bill, they've raked so much in," he said.
"You can't justify people paying for the NHS when we've already got taxes that pay for it and cuts to save money."
Joan and Eric Bogin, a retired couple from Cheadle Hulme in their 70's, raised the issue of the cost of foreign visitors to Britain.
Eric, 76, a former postal worker said: "My view is simply that they should be charging people from other countries when they use our National Health Service, and then the funding gap maybe a lot smaller.
"In Spain they phoned up our insurance company to make sure we were covered before she did anything and we just seem to treat people."
Joan, 75, who was once a credit control manager, agreed pointing out that Britons have to fork out for health care on their holidays.
She said: "So many people that come into our country and they've not actively got insurance but they just get free treatment and I think to be honest with you that is pretty bad when we don't get it if we go on holiday."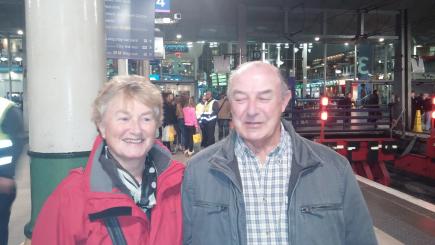 HEALTH TOURISTS: Mr & Mrs Bogin think we should charge visitors
The issue proved as divisive as it is complex, with political leanings, economics and personal beliefs all affecting people's answers.
Although the majority of people in Manchester did not think we should may more for the NHS, most did concede that spiralling costs meant that funding will have to be found somewhere to maintain the service. 
Main image courtesy of NHS Confederation, via Flikcr, with thanks