This Is The Place, the poem that soundtracked the days of mourning after the Manchester Arena bombing, has now been turned into a book for charity. Its author, Tony Walsh, reflects on how his life has changed six months after the attack.
The biggest moment of Walsh's career came at a time of tragedy.
Standing in front of thousands of mourners in Albert Square the evening after the terror attack that killed 22 people, he delivered an impassioned performance of the poem that would become the defining words on the attack.
Five minutes and 61 lines long, it was called This Is The Place, a paean to the city he grew up in – his attempt to 'try and sum up what makes this city, its people, its communities, so great'.
For that week following May 22, Manchester was the centre of the universe and, with the world's media assembled in the city, this ensured Walsh's words were heard across the globe.
Walsh's daughter told him that by the time he had delivered the line 'Choose love, Manchester', and stepped away from the microphone, he was trending fourth in the world on Twitter.
"I didn't have time to be nervous," Walsh told MM.
He had rushed to the town hall vigil from a school in Warrington.
"Also I had no stress to complain about that day compared to the families of the victims and the emergency services. I just had to step up," he continued.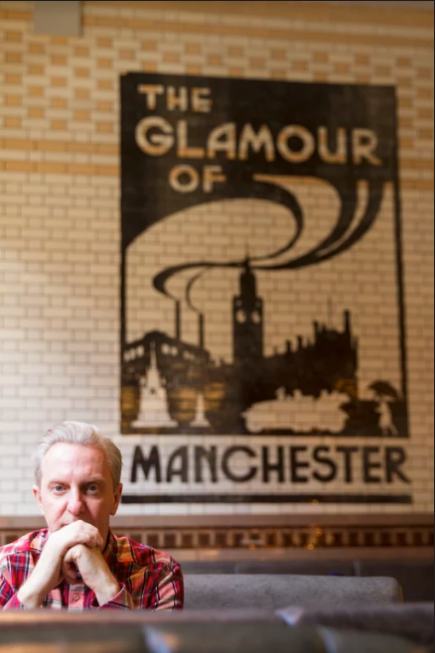 POWERFUL: Walsh's words inspired hope in the wake of tragedy
A full-time performance poet going by the name Longfella, Walsh had done that sort of thing of before – but never on a world stage. 
He added: "I couldn't have imaged how widely it would be broadcast and what a big thing it would become. If I had grasped it there and then I might have been more nervous. "
Walsh saw the crowd laugh, cry and cheer at his poem, which had been written three years prior, but now the lines seemed shockingly relevant.
He explained: "The poem was never written for that occasion, but when you drop it into that situation lines gain new meanings, new resonances.
Lines like 'some are born here, some are drawn here' – it was just a general point, but on the day it became an expression of the bomber's background as it was breaking on the news.
"And 'there are hard times again on these streets of our city', it was an economic point when I wrote it, with post-crash notes. But then, again, that came to mean the bombing to people."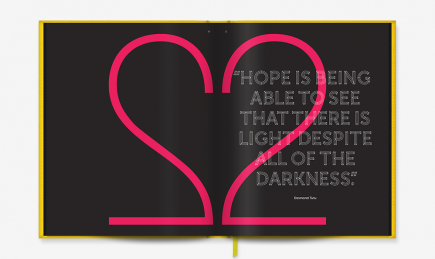 ICONIC: The 61-line poem was heard all across the globe
At the time he couldn't have imagined the impact of his performance. His email and social media now flood with messages and across the country people have stopped him on the street.
He reflected: "It just went absolutely crazy for weeks and it still is really.
"I am still a hard man to get hold of. Most of my channels are on mute while I try to get on with my life. I can only get to a certain amount."
"I was making a good living before but it's the recognition that is the most weird, walking to places and people knowing who you are.
"I was in London and someone said 'Can I shake your hand?' and I said 'Why?', and then I realised."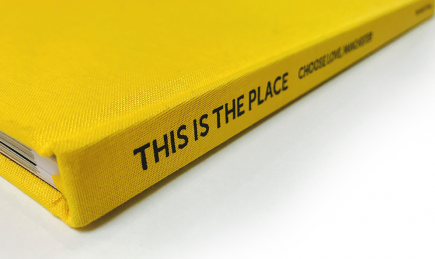 CHARITY: Proceeds from the book are going to good causes
Walsh had toured and played gigs up and down the country before, but after the attack he has seen more people come to his shows. He enjoys the increased attention but doesn't feel entirely comfortable with his fame.
He explained: "You dream of having a breakthrough but this has come out of something terrible.
"If I could rewind for everybody concerned to May 21 then I certainly would, but I can only deal with where we are now, with the best of intentions."
A new book – titled This Is The Place – Choose Love, Manchester – has taken those 61 lines of Walsh's poem and illustrated them, each design by a different Manchester artist.
It includes photographs, mosaics, graffiti, graphic design, embroidery and tattoos.
"It's a really dignified and beautiful tribute after everything's that's happened," Tony said.
Its release was marked by a glitzy launch attended by Greater Manchester Mayor Andy Burnham.
It's all in the name of charity and the proceeds will go to the We Love MCR Emergency Fund, the Mayor's Homelessness Fund, and Forever Manchester, the charity who originally commissioned the poem in 2013. 
Close to selling out, it has raised over £140,000.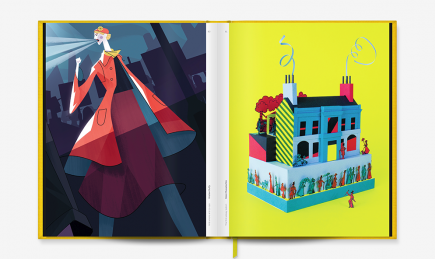 ART: The book includes photos and drawings as well as the poem
Walsh has continued to talk in schools and tour his poetry around the country. He is now working on his next book of poems, entitled Work. Life. Balance., which comes out next year.
On the power of poetry and performance, Walsh said: "There's something about simple words said powerfully that are deeply affecting for people. Religions know that, politicians know that, advertisers know that.
"It's as old as the hills. Rhyme helps messages to get into people's heads and stay there and when you ally that to an emotionally charged situation it turns into a powerful moment, a reflective moment."
Impressed by the way the city came together after the terror attack, Walsh hopes people will heed the parting words of his poem following an increase in hate crime.
"We need to actively choose love and combat these things," he suggested.
"It's not a slogan, it's something we need to do."
*This Is The Place – Choose Love, Manchester is available now.
Images of Tony Walsh courtesy of Grey Trilby